The Art of the Plausible
Prospects for clean energy legislation in 2011.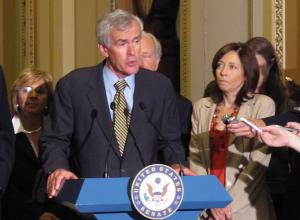 approach used in both the health-care and climate legislation debates.
Primary attention in the Senate will now turn to Energy and Natural Resources Committee Chairman Jeff Bingaman (D-N.M.), who has long favored a renewable electricity standard (RES) over a CES, but has pledged to work with the White House on crafting a CES. 3 Notably, even before the president's state-of-the-union address, two prominent Republican senators announced independent plans to consider crafting CES legislation. Right after the New Year, Sen. Lindsey Graham (R- S.C.) pledged to introduce a CES, and Sen. Richard Lugar (R-Ind.), who included a CES in energy legislation he introduced last year, also announced in January that he would consider including a CES in energy legislation he plans to introduce this year. In early February, Lugar reiterated that while a bill is many weeks away, a CES remains under consideration. 4
In the House, energy legislation signals are decidedly more muted, if not altogether absent. The Republican response to the state of the union, delivered by Rep. Paul Ryan (R-Wis.), chairman of the House Budget Committee, suggests that there may be little desire in the House to move on a CES or any other new federal mandate. House Republicans may be inclined at this juncture to focus on a very narrow suite of issues ( e.g., spending cuts, health-care legislation reform or repeal, and regulatory oversight and reform). House Energy and Commerce Chairman Fred Upton (R-Texas) declared in a recent editorial, "[t]he idea of a government-approved list of required electricity sources is problematic in any event, but the inclusion of nuclear, gas and coal is an empty promise so long as other regulations preclude these sources from being utilized." 5 In addition he further vowed to gather information to evaluate "the burden of regulation on energy-using industries and jobs" and to offer "legislative fixes where appropriate to meet our energy demands of the future." Based on these and other remarks, it's not at all clear that a CES would be in play in the House this year.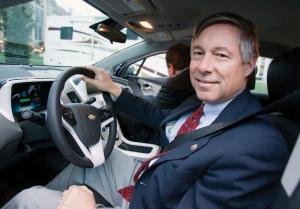 Nevertheless, the House might consider other pieces of legislation related to energy and the environment that are consistent with Congressman Upton's expressed concerns about regulatory burdens on the energy sector. These issues, if taken up, might ultimately become potential drivers for House consideration of a CES. Two of those issues concern the Environmental Protection Agency's (EPA) authority to regulate GHGs under the existing Clean Air Act (CAA) and a suite of regulations EPA has proposed (or is preparing) that will significantly affect electric utilities.
As to the first, the House Energy & Commerce power subcommittee already has passed legislation that would eliminate EPA's authority to regulate GHGs under the CAA, and at this writing the measure was expected to pass the full House. In the Senate, Environment and Public Works Committee ranking member James Inhofe (R-Okla.) introduced a similar companion bill. In addition, Sen. John Barrasso (R-Wyo.) has introduced legislation permanently barring all federal agencies from regulating GHGs under a variety of federal statutes, while Sen. Jay Rockefeller (D-W.Va.) plans to introduce legislation