Vendor Neutral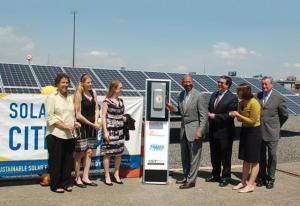 and a reduction reaction occurs. Other than the addition of the nutrient, GE says the system will be self-sustaining once it's established. Selenium is an element found in coal that is not consumed in the combustion process and typically can be found in several of a plant's post-combustion waste streams. AEP is installing GE's system to allow its 1,300-MW Mountaineer generating station to comply with a new discharge limit for selenium. Construction of AEP's treatment facility began in July 2010. The system is scheduled to become operational by the end of 2011.
TÜV SÜD America announced that the Massachusetts Department of Environmental Protection (MassDEP) approved the Massachusetts-based company as a verification body to provide verification services for the Massachusetts Greenhouse Gas (GHG) Reporting Program. The Global Warming Solutions Act (GWSA) required MassDEP to promulgate mandatory GHG reporting regulations.
Smart Grid
ABB won orders from CenterPoint Energy for the latest Service Suite mobile workforce management software from Ventyx and for the FocalPoint business intelligence solution from ABB's latest acquisition, Obvient. These will be integrated into CenterPoint's advanced distribution automation system, based on ABB's Network Manager distribution management system (DMS).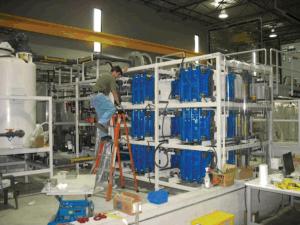 The governing board of the public-private Smart Grid Interoperability Panel (SGIP) voted in favor of a new smart grid standard and a set of guidelines. The documents address the need for wireless communications among grid-connected devices, as well as the ability to upgrade household electricity meters as the smart grid evolves. The SGIP identified "Guidelines for Assessing Wireless Communications for Smart Grid Applications" and "Meter Upgradeability Standard" as critical needs for realizing a modern power grid.
Generation
Survalent Technology commissioned a new SCADA system for the Golden Spread Electric Cooperative Antelope Station. Antelope Station is a gas-fired power plant with 18 9-MW gensets capable of generating about 170 MW, allowing the plant to quickly respond to regional capacity requirements.The SCADA system includes Survalent's open system applications.
Dynamic Solar completed a 250-kW solar system in Philadelphia, Pa., for the Philadelphia Water Department. Dynamic Solar teamed with CETCO Contracting Services and Nucero Electric to design, engineer and install the 250-kW ground mounted system. The array is located at the Southeast Water Pollution Control Plant and is expected to generate approximately 330,000 kWh of solar electricity per year.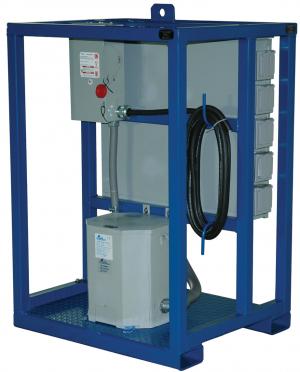 Chevron Mining Inc. recently began operating a 1-MW concentrating solar photovoltaic (CPV) power plant at the tailing site of its molybdenum mine in Questa, N.M. The 20-acre facility includes 172 solar trackers. Kit Carson Electric Cooperative is buying the output under a power purchase agreement.
Dominion Virginia Power is planning to convert three 63-MW power stations from using coal to biomass. The power stations in Altavista, Hopewell and Southampton County are identical and went into operation in 1992, providing peaking power supplies. When converted, they would generate 50 MW each, but operate as a base-load resource. The facilities will be fueled with logging waste. Pending approvals from the Virginia Department of Environmental Quality and the Virginia State Corporation Commission, the facilities could begin burning biomass in 2013.
NextEra Energy Resources entered a power purchase agreement with Google Energy to