Grid 2050
Shaping system transformation.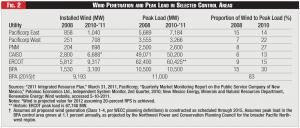 strategies.
Fundamentally, new tools and new expectations require reevaluation of the institutions and practices that have provided reliable and affordable electricity for the past century. Current technology and policy drivers require extraordinary collective action to: A) define the key attributes of a future grid that best serves historical and emerging societal objectives; and B) adapt our processes and institutions to align with the vision of desired grid attributes.
One example attribute that will dramatically increase in the future electric system is system flexibility, and in particular the capacity to optimize electric system operation across multiple electric operational and market domains. Another example could be new control paradigms based upon system-wide observability that are inherently more resilient and supportive of a generation portfolio with substantial intermittent resources and smaller, gas-fired generators. A third attribute might be transparency in pricing and system performance to engage end users and give them greater choice in their energy decisions.
Fundamentally, the U.S. needs to develop and adopt institutional processes that meet both the time-tested objectives of the past and also capture the potential new values offered by the sweeping technology and policy changes we are experiencing today and over the next 50 years.
Future Grid
Technology and policy often alternate being lead and lag forces as we progress toward future evolving societal objectives. Changes in these objectives, such as environmental quality, often necessitate the creation of policies that inspire the development of technology to enable these new societal goals. At other times, advances in technology, such as those related to energy efficiency and customer self-generation, lead to the transformation of policies to fulfill new societal objectives, such as low-cost electricity and improved environment. While both of these circumstances exist at all times to varying degrees, we are entering a time of concurrent change in both societal objectives and transformational technology capability, with the potential to dramatically advance the electric system infrastructure and its operation.
Specifically, smart grid innovations and the push for renewable generation are affecting both the transmission system and the distribution system.
For transmission, the major advance is in the area of wide area measurement and control. The introduction of new sensor and monitoring technologies, principally the deployment of synchro-phasor monitoring equipment, will enable grid operators to have unprecedented, real-time visibility into the state of the grid at virtually any location. In the wake of major outages of the past, DOE, NERC and the utilities have worked together to both refine and deploy phasor monitoring units (PMU). The North American Synchro-Phasor Initiative (NASPI), launched by DOE and now led by NERC with support from DOE, is in the process of deploying hundreds of these PMUs throughout the three major interconnections in North America (see Figure 1) .
By the end of 2012, with previous industry investment and the recent co-investment by industry and federal ARRA funds, the deployed U.S. PMU inventory is expected to exceed 1,000 devices. This fleet of smart grid devices has tremendous potential to transform monitoring and operations at the interconnection, regional and local levels. These monitors will provide precise time-stamped 1