Seismic Omen
Fukushima shockwaves hit America's nuclear renaissance.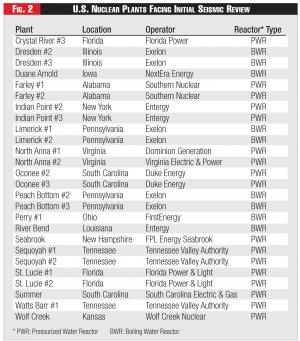 increase in costs. Political antagonism intensified over the next two decades. Companies that managed to complete nuclear plants met considerable resistance to incorporating these new assets into utility rate structures.
Before the TMI accident, the rating agencies believed that utilities were bankruptcy-proof, and based their financial criteria and ratings accordingly. TMI, however, represented a major turning point for utilities building nuclear power plants. Between 1980 and 1984, 51 reactors were canceled. The post-TMI decade gave rise to new accounting concepts ( e.g., phase-ins, securitization, rate shock, etc.), with write-offs endangering many companies' equity. Credit ratings plunged from a double-A to triple-B within months. Having many projects well into the construction phase, the industry had little choice but to engage in costly financing against a hostile social and political backdrop.
An industry that was once thought to be virtually bankruptcy proof now faced the possibility of insolvency. After all, there hadn't been a utility bankruptcy in more than 50 years. Investors believed that utilities were legally entitled to earn a regulator-established rate of return on their newly completed assets, nuclear or otherwise. Thus, utilities were bankruptcy proof—or so it was believed.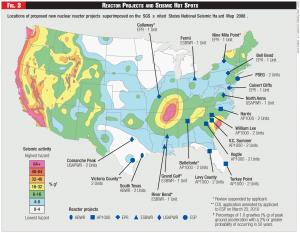 The 1980s were financially damaging to the industry, especially companies building nuclear plants. Balance sheets and loan covenants were pushed to the limits, and common stock dividends were frequently reduced or eliminated. Utilities were no longer safe havens, shattering the premise that utility common stocks were very low-risk investments, suitable for widows and orphans.
Financial Fallout
When Consolidated Edison (ED) omitted its common stock dividend in 1974, the market reaction was devastating. Its credit rating was cut to non-investment grade and the stock fell to $12 per share from $18, because after 89 years of paying a common dividend, the unthinkable happened.
The one thing a utility never did was reduce or eliminate its common dividend; investors bought utility stocks primarily to get those dividends. Utility stocks were viewed as bond surrogates. There was a tacit understanding in the investment community that canceling a dividend was unthinkable, since utilities had to frequently sell new issues of stock and bonds to finance the expansion of their generating and distribution systems. Utilities, regulators and politicians realized that the dividend-paying ability of utilities was vital to their ability to access the capital markets. Given the capital-intense nature of the utility business, no company would dare to take the bold step to cut or eliminate their common dividend for fear that doing so would cut off access to the capital markets. Investors believed it could never happen. But it did—and more than once.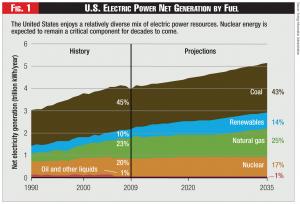 During the 1980s, bondholders and regulators demanded that utilities retain as much cash as possible to satisfy expanding capital outlays, largely for nuclear plants. As a result dividend cuts and omissions occurred with increasing regularity. Nuclear projects pushed capital spending and external financing requirements to the limits. Construction projects exploded in size, seemingly overnight, from millions of dollars to billions of dollars, and completion dates were delayed by years. Texas Utilities (TXU), once a triple-A utility, saw the cost of its twin-unit