Gridlock in 2030?
Policy priorities for managing T&D evolution.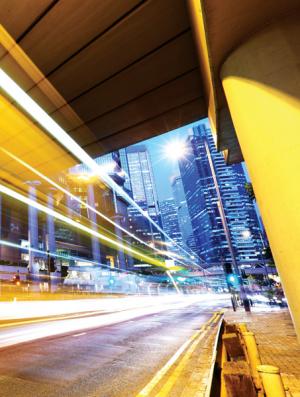 A few years ago, former Secretary of Energy Bill Richardson characterized the U.S. electric grid, the system of physical and human systems linking generators to loads, as "third-world." 1 More recently, others have claimed that smart grid technologies promise to "spur the kind of transformation the Internet has already brought to the way we live, work, play and learn." 2
Over the next two decades, when technologies known today will still dominate the grid, are we condemned to a deteriorating future of rising rates and more frequent blackouts, or will available smart grid technologies transform our lives as thoroughly as the Internet has? Having just completed a two-year study of the future of the U.S. electric grid with a dozen other economists and engineers, 3 we have come to the conclusion that the grid's future performance is far from predetermined; it will be shaped to a large degree by a few key choices made—or not made—at the state and federal levels and within the industry in the next few years.
To establish initial conditions, the available data don't support the notion that the U.S. grid is failing or antiquated. Over time, the grid has incorporated several generations of new technologies, including higher transmission voltages and remote sensing equipment, to enhance its performance. Transmission and distribution losses have declined steadily over time (see Figure 1) and appear to be in line with losses in other developed nations. Available data don't permit an accurate assessment of trends in reliability, however—even at the bulk power level, let alone at the level of the average consumer. International comparisons that can be made suggest that U.S. reliability levels are roughly in line with those elsewhere.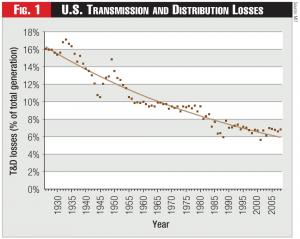 Decision-making processes would improve if regulators required the publication of data on reliability and other important elements of system performance, using standardized definitions that permit comparisons across space and time. Ideally, of course, the remuneration of public and private utilities and their managers would be explicitly linked to performance assessments.
On the other hand, while the next two decades likely will be a period of slow growth in U.S. electricity demand, public policies that enjoy widespread