Deck:
The Energy Industry Standards Board doesn't exist yet, but it's got regulators talking.
The Energy Industry Standards Board doesn't exist yet, but it's got regulators talking.
"Are we fractionating?" asked new commissioner Patrick Wood, in his best imitation of the splintered syntax of his mentor, President George W. Bush.
"Do we have a NERC bias?" asked Nora Brownell, Wood's republican stable mate on the newly filled-out FERC.
These comments, heard at the Federal Energy Regulatory Commission (FERC) on June 19 at the "seams" conference on coordination between regional transmission organizations (RTOs), could herald a new phase in the business of electric utility reliability. They cast doubt on whether the North American Electric Reliability Council (NERC) still has the inside track on setting electric reliability standards, even if Congress should enact the legislation that NERC has drafted after its own image to ensure its survival as an industry institution.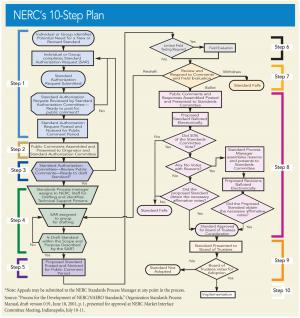 More than two years ago, I suggested in this column that regional independent system operators (ISOs) would likely supplant the regional reliability councils as the caretakers of electric system reliability. And that's still possible—if the ISOs move quickly to RTO status, and if the RTOs get cracking right away on adopting uniform business rules.
But the FERC may get tired waiting for that to happen.
So Brownell, Wood and the three holdover commissioners have begun asking about the Energy Industry Standards Board (EISB, pronounced Izzbee), a pipe dream to expand the Gas Industry Standards Board (GISB) to form three new quadrants to develop business standards for gas retail markets and electric retail and wholesale markets. The fourth quadrant—gas wholesale markets—is where GISB already has won FERC's trust in fashioning some 400 separate business standards.
And it was Brownell's former agency, the Pennsylvania Public Utility Commission, that was first among regulators to endorse EISB.
EISB, LIKE GISB, WOULD SERVE ONLY AS FACILITATOR, WITH A SKELETON STAFF. It would gather the industry together in various collaborative groups, with a liberal sprinkling of merchants, marketers and other players outside the utility universe to lay down standard commercial practices.
In fact, recent events suggest that business practices should dictate reliability standards, and not the other way around. In the California power meltdown, commercial incentives offered to merchant power producers played a much bigger role in dictating service quality and interruptions than any physical limit on system reliability. Take the example of "phantom congestion." That occurs when utilities who have not joined the ISO can assert rights under grandfathered contracts to retain unused transmission capacity until just 20 minutes from time—too late for the hour-ahead market. Such contract disputes lie outside NERC's purview, but GISB solved analogous problems with its "Gas Day" convention that keys nominations, deliveries, releases to a universal schedule pegged to central standard time.
NERC, I suspect, can see what's at stake. Later, on July 10-11, at a meeting in Indianapolis, NERC's Market Interface Committee was set to review and consider for adoption a "concept paper" with the ironic title, Proposal To Address Market Trust Issues in the Implementation of Bulk Electric System Reliability Functions , prepared by MIC's subcommittee on long-term issues.
Of course, it's