Deck:
FERC may have to carve out a special set of rules if it wants to bring Arctic gas south to the lower-48.
Author Bio:
Bruce W. Radford is editor-in-chief for Public Utilities Fortnightly .
FERC may have to carve out a special set of rules if it wants to bring Arctic gas south to the lower-48.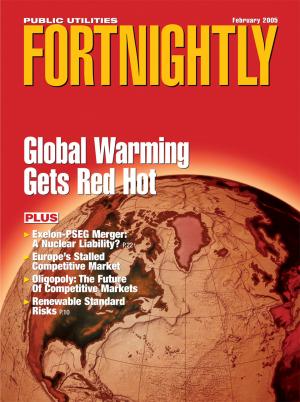 When President Bush signed the Alaska Natural Gas Pipeline Act of 2004, forcing the Federal Energy Regulatory Commission (FERC) for the first time to set formal rules to cover capacity solicitations and subscriptions for a new pipeline, one might have thought that North Slope gas was on the fast track.
Nevertheless, with all the special provisions that Congress has added to the bill, the reality may prove otherwise.
At a minimum, FERC could find it difficult to put together a logical process for planning and certifying the pipeline without reneging on one or more of its most favored policies on pricing and service. In the worst case, the state of Alaska could decide to frustrate the process if it feels that FERC or the project sponsors are not doing enough to protect its local interest.
And all of that is because of the unusual and special provisions that Congress has added to the law.
At first sight the aim appears simple enough. Why not boost domestic gas supplies? Why not exploit the 35 trillion cubic feet (Tcf) of proven Alaskan gas lying within 100 miles of the existing oil pipeline corridor, of which 32 Tcf is found at Prudhoe Bay and nearby Point Thompson? Bring it all down to the lower-48 and ease energy bills for beleaguered consumers in the nation's midsection. But the new law does more. Not only does it offer financial incentives to project sponsors, such as loan guarantees and preferential rules for depreciation, but as Alaskans see it, the law promises to open up development for the state's "stranded" energy. That term includes the not-inconsiderable reserves of natural gas that are thought to lie below large swaths of Alaskan territory-whether close to the Prudhoe Bay deposits, or far away or even outside the North Slope. And Congress has insisted that FERC must manage this development in a way that encourages a maximum amount of competition and opportunity among oil and gas firms.
In fact, future gas discoveries are widely predicted, and likely would lead to major pipeline expansions. That could help bring retail gas distribution service to Fairbanks and the interior, displacing costly diesel fuel. It would provide alternate gas supplies for Enstar, the gas utility that serves Anchorage, to ensure against the day that Cook Inlet fields give out.
Even FERC Chairman Pat Wood sees the point of honoring Alaska's parochial needs: "I think we all agree it needs to be done," Wood said at a conference in Anchorage in December.
"Senator [Lisa] Murkowski talked about replacing diesel. I mean, obviously the diesel producers won't be thrilled, but everybody else will. ... I think that you would like to drop it off here rather than pay the toll to send it all the way down to Chicago."
All this is laudable. Yet it remains to be seen if it is wise to