Going to the Bank
Financial buyers are snapping up power plants faster than at any time in history. The asset shift represents an interim step in a wholesale-market transformation.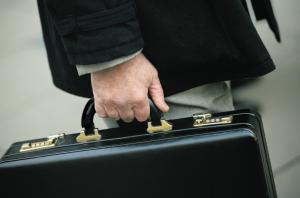 A dam broke last year, releasing a wave that even now is spreading through the U.S. power industry.
That dam held back a flood of transactions in the secondary market for power plants. Deals that had been languishing on the auction block for months suddenly surged forward in 2004, and assets began changing ownership at a torrential pace.
According to public-domain data compiled by Bodington & Co. of San Francisco, about 47,000 net megawatts of power-plant assets changed hands last year in 46 transactions valued at more than $15 billion. That's a whopping 183 percent increase over the total capacity reported for 2003, when less than 17,000 MW changed hands ( see Table 1 and "Back to the Rate Base," March 2004 ).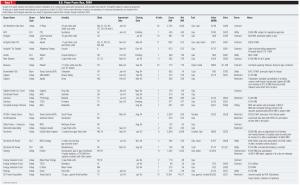 Moreover, deal sizes grew to gigantic proportions in 2004, with one deal-Texas Genco's sale to a consortium of private equity firms-totaling more than 14.5 GW. Several other deals were in the 2,000- to 6,000-MW range. In fact, the lion's share of asset sales, 60 percent, was concentrated in just five deals that totaled nearly 28 GW.
Drawing conclusions from these numbers can be treacherous. If could report all the deals that happened during the year, the total numbers likely would be significantly higher. Many deals are not publicly reported, and this is especially true for deals involving financial investors, who play an enormous role in the power-plant secondary market. Indeed, of the 47 GW of asset sales publicly reported in 2004, about two-thirds, or 30 GW, involved financial buyers in a leading role.
Understanding what this means for the power industry requires a long-term perspective on wholesale-market trends.
"Historically, financial investors have done a good job figuring out where markets are going," says Larry Eisenstat, a partner with Dickstein Shapiro Morin & Oshinsky in Washington, D.C. "Trends over the last few years have been all about dealing with a glut of capacity. Going forward the question will be how to best position one's self as that glut is diminished."
What Broke the Dam?
The dam-breaking metaphor suffers a critical flaw. Namely, there was no precise watershed moment in the power-plant secondary market. Rather, activity gradually accelerated in early 2004, and even now it continues at a robust pace with many deals still in the pipeline ( See Table 3 ).
Activity picked up largely because of stronger economic growth. As the economy grew, supply margins tightened and supply forecasts increased in many regions. This effectively reduced the capacity glut and improved the value of operating assets. As a result, patience began to pay off for sellers that had been biding their time.
"Many people rushed into the distressed-assets market thinking they'd pick up power plants at fire-sale prices," says Keith Martin, a partner with Chadbourne & Parke in Washington, D.C. "That didn't work because banks were in no hurry to take write-downs on the debt. Also the market recovered enough so