Deck:
Power System Planning:  Who gets paid (and how much)  for backing up the system?
Author Bio:
Bruce W. Radford is editor-in-chief at Public Utilities Fortnightly . Send a message to radford@pur.com.
Power System Planning: Who gets paid (and how much) for backing up the system?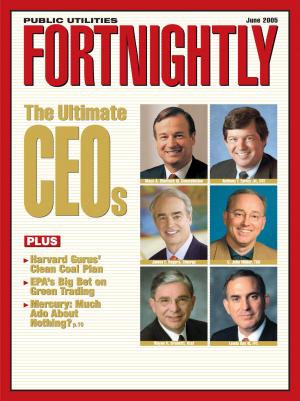 Ed Krapels—the electric industry consultant from Boston who helped dream up the initial idea of a monster, undersea direct-current cable (the Neptune project) to bring cheap Canadian power south to the Eastern Seaboard of the United States—thinks he knows now why the merchant transmission business is in the toilet.
"Independent transmission projects," he says, "need to be paid for their services to the capacity market."
Krapels believes that private-grid developers need the same incentives that regulators in the Northeast have OK'd for power plants. Some plans would pay financial transmission rights (FTRs) in exchange for participant funding by grid investors, but Krapels says that's not enough.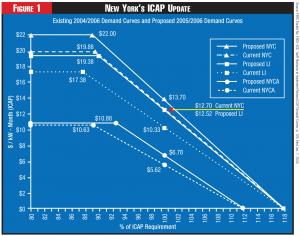 "Confining transmission projects to FTR payments," he explains, "is like confining generators to energy-only payments."
These words—from a press release that Krapels circulated by e-mail in early May through his firm, Energy Security Analysis Inc. (ESAI), of Wakefield, Massachusetts—speak volumes on what's happening in today's power industry, and on what the independent system operators (ISOs) and regional transmission organizations (RTOs) are trying to achieve, not only for merchant-grid projects but for merchant generation and system reliability.
But first, some background.
In recent installments of this column, we have reported on moves at the RTOs to create incentives for building new power plants and to ensure adequate long-term supplies of electric generating capacity. In large part, they have chosen to create spot markets for capacity rights. In short, the RTOs decide what utilities ought to be willing to pay to acquire rights to installed capacity (hence the term). Then they force the utilities to buy it. The price, however, is pure fiction. The RTOs set the price by reference to the total cost profile for a typical but hypothetical single-cycle gas combustion turbine power plant— e.g., fixed and operating costs, interest rates and financing, fuel, labor, maintenance, heat rate and efficiency, site preparation, insurance, property taxes, and all the rest. Add in an estimate of revenues (likely sales of energy and ancillary services, based on projected prices), and you have a tentative figure for what utilities ought to be willing to pay for an incremental kilowatt.
Some ICAP plans take account of local transmission constraints and differing degrees of deliverability to individual nodes on the grid, and so are known as locational capacity markets, or LICAP. They employ complicated "demand curves" to plot a market price for capacity that varies over time as a function of regional supply needs ( see, "A Kink in the Curve: LICAP and Its Lessons," January 2005, p. 16 ). 
These LICAP regimes apply in regions where utilities have divested themselves of generation and have ceded control of transmission lines to the RTOs. Importantly, they allow merchant generators to lay claim to two independent revenue streams: (1) energy sales revenues, dependent on current prices in spot markets or bilateral contracts; and (2) the contributions to electric reliability, as