Deck:
An economic perspective on long-term contracting for gas pipeline service.
Author Bio:
Kenneth W. Costello is the senior institute economist at the National Regulatory Research Institute. He may be reached at 614-292-2831, or by e-mail at Costello.l@osu.edu.
An economic perspective on long-term contracting for gas pipeline service.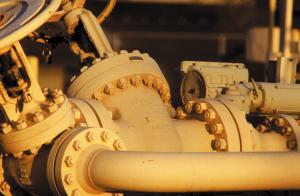 Predictably, pipelines and other industry stakeholders are among the biggest supporters of long-term contracting for pipeline services, as they try to make life easier for themselves. 1  In its 2003 natural gas study Balancing Natural Gas Policy— Fueling the Demands of a Growing Economy , the National Petroleum Council (NPC), mainly an industry group, argues that long-term contracts are essential for stimulating adequate investments in gas pipelines needed to meet future natural gas demand. The study points out that 75 percent of pipeline contracts, which are mostly long term, will expire by the end of 2008. NPC is predicting that new contracts will be much shorter in duration, to a large extent the result of state commission policies that allegedly frown upon long-term contracts. The NPC calls for state regulators to reassess the environment that they have created through their past actions and policies (which the NPC characterized as "regulatory barriers")—namely, one where gas utilities are reluctant to sign long-term contracts because of the fear that they will be financially penalized if events turn out unfavorably.
Last year's study, An Updated Assessment of Pipeline and Storage Infrastructure for the North American Gas Market , funded by the Interstate Natural Gas Association of America (INGAA) Foundation, echoes the NPC concerns. The study mirrors the views of pipelines in Federal Energy Regulatory Commission (FERC) proceedings and other forums, specifically recommending that state commissions reassess their policies that "discourage [gas utilities] from entering into long-term capacity contracts for transportation and storage that are necessary to underpin new infrastructure projects." These policies pertain to retroactive prudence reviews and support for "increasing the competitiveness of third-party marketers." The study also argues that long-term contracts can help to compensate pipelines for being precluded from capturing the market value of transportation in their rates during peak periods. (Pipelines, for a number of years, have argued before FERC that they are forced by market pressures to discount prices below tariff levels during off-peak periods.)
The study faults FERC for not recognizing the risks that pipelines face from the dearth of long-term contracts when setting a rate of return. The study correctly observes that shippers, whether regulated entities or not, have been less willing to commit themselves to long-term contracts. But the serious problem, as articulated in the study, is that the reluctance of shippers to sign long-term contracts significantly will stifle support for new pipeline projects.
FERC has come down on the issue by expressing, at least in one report ( State of the Markets Report ) that long-term contracting is crucial in evoking additional pipeline capacity. The same report acknowledges that gas utilities rationally are responding to market conditions by not committing to long-term pipeline capacity because, for example, of the uncertainty caused by retail unbundling. The report also stated that "pipeline investment appeared to be appropriate given basis signals."
Over