Deck:
Utilities can transform the business while managing risk.
Author Bio:
The authors are all professionals in KPMG LLP's Risk Advisory Services' Power and Utilities Practice. Victor Reyes is a senior manager in Miami, Cathy Newman is a senior associate in Atlanta, and Defne Dellaloglu is an associate in New York. The views and opinions are those of the authors and do not necessarily represent the views and opinions of KPMG LLP.
Utility companies have seen the advantages of outsourcing. They are moving aggressively to turn various operations over to outside service providers.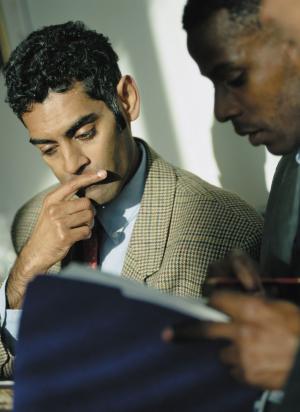 In a survey of 305 North American utilities, conducted in 2004, 51 percent of the respondents said they either had outsourced or were planning to outsource a customer-care function in the next two years.1 Another study found that 76 percent of surveyed utility companies already were outsourcing one or more of their major human resource (HR) functions.2 Bill print, credit and collections, and bill remittance marked other top areas that utilities have considered outsourcing.
Most recently, NiSource and IBM entered into an ambitious 10-year, $1.6 billion outsourcing agreement that calls for IBM to take over a variety of business support functions, including HR, finance and accounting, supply chain, customer care, billing and collections, and information technology (IT). The deal was expected to deliver more than $530 million in operating and capital cost savings across NiSource's 15 primary operating subsidiaries over the life of the contract, as well as technology advances and enhanced service capabilities.
But despite its advantages, outsourcing remains fraught with risk—the very reason that traditionally conservative utility companies have in the past shied away from letting third parties take over parts of their business. In fact, a 2004 cross-industry study of large organizations that had outsourced found that 64 percent of them ended up moving services back in-house, citing issues such as incorrect identification of non-strategic functions, lack of innovation and flexibility and unrealized cost savings.3
Beyond the more strategic considerations, utility executives face a multitude of command-and-control challenges when moving to outsource, such as selecting the right services, enabling a smooth transition, maintaining operational control and transparency, complying with regulations, and ensuring positive and consistent results. But by looking beyond some of the conventional assumptions about outsourcing and examining lessons learned from recent industry experiences, utilities can use outsourcing as a tool for business transformation while effectively managing its real underlying risks.
The Core of the Matter
One of the most basic risks associated with outsourcing is that of outsourcing the "wrong" functions—of somehow losing control of strategic operations or sacrificing key competencies. To mitigate this risk, companies ought to consider outsourcing "non-core" services—supporting functions that do not provide a core competency or strategic competitive advantage to the business.
North American utilities spend an estimated $39 billion annually on non-core services.4 Often, these services are part of a utility's shared-services organization and include areas such as HR, IT, and finance and accounting. Activities within the meter-to-cash process are also common candidates for outsourcing because their repeatable and less-judgmental nature allows them to be replicated and managed by a third-party with relative ease.
When done correctly, outsourcing non-core services allows utilities not only to increase their investment in strategic functions, but also to leverage the process efficiencies, best practices, and reduction in staffing and technology costs typically afforded by vendors.
Entergy provides an example of this, with the success of its IT outsourcing arrangement with vendor SAIC. In 1999, Entergy decided to refocus on its core businesses by outsourcing to SAIC a broad range of its traditional IT functions, including data-center operations, desktop support, telecommunications, field services and various applications. In its first year, the Entergy/SAIC engagement brought $11 million in savings and satisfactory achievement of targeted service levels.5 The success of the relationship led to a reduction in Entergy IT staff churn to below 10 percent, annual IT cost savings of 20 percent, and a steady rise in customer satisfaction levels.6
Today, some utilities are considering new ways to leverage cross-industry expertise beyond traditionally outsourced services such as IT, accounting, and HR. For example, TXU Corp. recently considered the possibility of shifting its trading and risk-management function to Credit Suisse First Boston. Concerns with cost and strategy alignment prevented the deal from advancing. But John Wilder, CEO of TXU, still remains bullish about the concept, which could allow TXU to gain from the commodity trading talent provided by a financial-services firm.
Determining which activities to keep in-house often depends on the attributes of the service. Not every non-core activity is necessarily a good candidate for outsourcing. For example, account reconciliation isn't considered a core function, but some companies that have outsourced this service have experienced difficulty attesting to financial statements because of a loss of transparency into how their numbers were derived. Consequently, some companies decide to keep in-house services that are critical to financial statements or are highly regulated. The decision to outsource services of this nature should be accompanied by an emphasis on well-defined policies and procedures and a tighter control environment.
Shifting Gears
Outsourcing risk is not limited to the service outsourced. Companies sometimes overlook the potential impacts of outsourcing on operations kept in-house. All processes—whether outsourced or retained by the organization—are often interdependent. Their individual efficiency and effectiveness can have a significant impact on a company's overall operational performance.
For example, a tax department relies on the accuracy and completeness of information provided by the fixed-assets department. Without such cooperation, the tax department may be left performing extensive data clean-up or losing potential tax savings caused by incorrect data.
To prevent problems of that nature, all business relationships should be explicitly identified to meet the overarching needs of the organization. Additionally, groups with a significant reliance on an outsourced service should be involved in setting service expectations and evaluating the vendor's performance.
Clear definition of processes and responsibilities, along with accurate documentation, also serve as critical components of success when a utility transforms operations or migrates tasks to a vendor. Establishing well-defined and standardized processes can reduce variability in service quality and increase reliability. Furthermore, this can help eliminate potential ambiguities on assigned duties by explicitly describing key actions and hand-offs between the utility and the vendor staff, and across different business units.
It is equally important to keep detailed and up-to-date documentation of these processes as reference guides to avoid loss of focus while ensuring consistent and uninterrupted service. Employee turnover rates typically run higher in outsourced arrangements—especially with offshore vendors, where turnover can range from 15-20 percent.
Therefore, a thorough documentation of processes can help prevent the risks of "brain drain," or loss of valuable information caused by staff turnovers and departing employees. Comprehensive process documentation also enables greater control over a potential transition between vendors or during termination of outsourcing contracts.
Driving Effectiveness
Once an outsourcing relationship is in place, one of the most fundamental risks is that of underperformance—when an outsourcing arrangement fails to meet its financial and performance targets. One of the primary, and appropriate, responses to this risk is to establish service level agreements (SLAs) that document and confirm expectations and boundaries of service and associated service-level goals. An outsourcing arrangement without defined SLAs risks not only the failure to attain negotiated performance improvements and customer satisfaction levels, but also the inability to hold the vendor accountable when commitments aren't fulfilled.
However, setting SLAs isn't enough to secure the quality of outsourced operations, without also choosing the performance measures necessary to tie a company's Key Performance Indicators (KPIs) to the expectations set by the relevant SLAs. The inability to measure progress and quantify returns creates the risk of diverging from financial and operational targets.
According to TXU CEO Wilder, his company evaluates the performance of CapGemini based on 350 different measures, basing CapGemini's pay on 125 of them. These measures range from customer-service satisfaction to error rates on bills to collection periods on accounts receivables. The arrangement has resulted in a dramatic improvement in customer service according to Wilder, and the overall business transformation has been a stunning success.
But companies shouldn't be content with only maintaining performance. To boost operating results to the next level, utilities must consider opportunities for ongoing performance improvement, which often become overshadowed by cost-cutting concerns. Flexible SLAs that set expectations for continuous improvement coupled with performance incentives provide a catalyst for future service enhancement.
For example, after reaching SLA targets and business goals the first year, Entergy began thinking about how SAIC could help propel the utility's IT organization to the next level by implementing improvements beyond cutting costs. The firms discussed Entergy's goals and, as a result, defined transformational objectives and SLAs that not only addressed existing expectations but also supported future business goals. That contract included a "Quality Performance Incentive" for meeting or exceeding SLA goals. "This is an ongoing process," the CIO reports. "We constantly re-assess the SLAs to make sure they're still aligned with our evolving business needs. In some cases, we've ratcheted those SLAs up a bit."7
In today's business climate, utilities and their vendors must identify evolving needs and industry movements to strengthen existing capabilities and develop new areas of expertise. SLAs should reflect the need for continuous learning and communication to adapt to policy, procedure, and regulation changes at all levels.
Staying in Control
The Sarbanes-Oxley Act of 2002 has heightened the level of attention focused on the integrity of public companies' financial results. Facing increased regulatory burdens, utilities are concerned about maintaining appropriate control over the accuracy and completeness of financial data.
Despite concerns to the contrary, transferring activities to a vendor actually can result in increased control and transparency over operations. To achieve this, it is imperative not only that management receives regular reports of operational and financial status, but that they also trust the accuracy of the information reported by the vendor. Management needs assurance that financial statements are reliable. Clear standards must be established to govern activities that support the integrity of the financial statements, such as the reconciliation of balance sheet accounts and respective subsidiary ledgers.
In addition to regular reporting, utilities and their vendors must agree to policies that outline service definitions, documentation standards, review requirements and escalation procedures. To be truly effective in providing assurance, these controls also must be coupled with sufficient monitoring activities.
Some of the most essential monitoring controls such as reconciliations, sample audits, and management reviews already are conducted as part of a utility's Sarbanes-Oxley 404 compliance activities. However, organizations should extend these controls over outsourced services not only for compliance purposes but to ensure service quality, accuracy, and timeliness. As such, relevant monitoring controls should be linked to contract terms with the vendor, and adherence to these terms measured.
Regulation
While helping to provide greater effectiveness and cost-savings, outsourcing also can have a significant impact on both ratemaking decisions and regulatory-compliance activities. Utilities should develop a strategy for carefully managing these aspects of an outsourcing initiative.
In addition to calling for greater management transparency into the activities impacting financial statements, Sarbanes-Oxley also intensified requirements governing regulatory controls. Under the law, utilities and their auditors now are required to understand all aspects of financial transactions and control, including processing performed by a third-party vendor. Utilities are presented with the risk of non-compliance if the appropriate "inspection windows" into outsourced services aren't in place.
Utilities must develop a strategy for addressing the inevitable change to their control and auditing environments. Controls should be reassessed and documented to support changes in process and responsibility. In-house monitoring controls often need to be added as well to evaluate the activities and results of outsourced services. Additionally, there must be clear communication between the utility and the vendor regarding control objectives and compliance, and the vendor must cooperate and provide assistance with internal and external audits.
These compliance requirements can present auditing and reporting challenges to the utility, its services providers, and its external auditors. The Statement on Auditing Standard (SAS) 70 is a tool provided by many vendors to ease this burden. The SAS 70 review was designed by the American Institute of Certified Public Accountants (AICPA), and provides customers with evidence of their vendor's control activities, which generally include controls over information technology and related processes. The existence of an SAS 70 should reduce the time and cost associated with auditing a vendor.
In conclusion, the prospect of increased financial returns and higher performance targets proffered by outsourcing vendors, combined with powerful examples of success stories, presents a very attractive argument for many utilities to outsource. However, delegation of responsibility to an outsourcer introduces a broad range of changes and challenges. Thus, while the need for strong controls remains integral for any business environment, the variety and intensity of controls must change significantly to thrive in this new and more complex setting. A proactive control strategy that touches all dimensions of the outsourcing arrangement has the power to make the promised benefits an attainable reality.
Endnotes:
John T. Brock and J. Christopher Perdue, "The Evolution of Outsourcing in the North American Utility Business," UtiliPoint, 14 July 2004: 4.

Deloitte Consulting, LLP, "Calling a Change in the Outsourcing Market," April 2005: 7.

Diane Shelgren, "Outsourcing HR in the Power Utilities and Energy Industry," Utility Automation & Engineering T&D Online, 23 August 2004.