Deck:
Utilities can transform the business while managing risk.
Author Bio:
The authors are all professionals in KPMG LLP's Risk Advisory Services' Power and Utilities Practice. Victor Reyes is a senior manager in Miami, Cathy Newman is a senior associate in Atlanta, and Defne Dellaloglu is an associate in New York. The views and opinions are those of the authors and do not necessarily represent the views and opinions of KPMG LLP.
Utilities can transform the business while managing risk.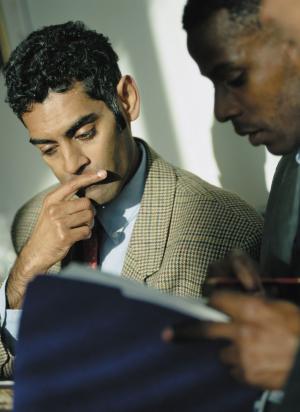 Utility companies have seen the advantages of outsourcing. They are moving aggressively to turn various operations over to outside service providers.
In a survey of 305 North American utilities, conducted in 2004, 51 percent of the respondents said they either had outsourced or were planning to outsource a customer-care function in the next two years. 1 Another study found that 76 percent of surveyed utility companies already were outsourcing one or more of their major human resource (HR) functions. 2 Bill print, credit and collections, and bill remittance marked other top areas that utilities have considered outsourcing.
Most recently, NiSource and IBM entered into an ambitious 10-year, $1.6 billion outsourcing agreement that calls for IBM to take over a variety of business support functions, including HR, finance and accounting, supply chain, customer care, billing and collections, and information technology (IT). The deal was expected to deliver more than $530 million in operating and capital cost savings across NiSource's 15 primary operating subsidiaries over the life of the contract, as well as technology advances and enhanced service capabilities.
But despite its advantages, outsourcing remains fraught with risk—the very reason that traditionally conservative utility companies have in the past shied away from letting third parties take over parts of their business. In fact, a 2004 cross-industry study of large organizations that had outsourced found that 64 percent of them ended up moving services back in-house, citing issues such as incorrect identification of non-strategic functions, lack of innovation and flexibility and unrealized cost savings. 3
Beyond the more strategic considerations, utility executives face a multitude of command-and-control challenges when moving to outsource, such as selecting the right services, enabling a smooth transition, maintaining operational control and transparency, complying with regulations, and ensuring positive and consistent results. But by looking beyond some of the conventional assumptions about outsourcing and examining lessons learned from recent industry experiences, utilities can use outsourcing as a tool for business transformation while effectively managing its real underlying risks.
The Core of the Matter
One of the most basic risks associated with outsourcing is that of outsourcing the "wrong" functions—of somehow losing control of strategic operations or sacrificing key competencies. To mitigate this risk, companies ought to consider outsourcing "non-core" services—supporting functions that do not provide a core competency or strategic competitive advantage to the business.
North American utilities spend an estimated $39 billion annually on non-core services. 4 Often, these services are part of a utility's shared-services organization and include areas such as HR, IT, and finance and accounting. Activities within the meter-to-cash process are also common candidates for outsourcing because their repeatable and less-judgmental