Deck:
Neal E. Schmale , Executive VP and CFO,  Sempra Energy
Author Bio:
Richard Stavros  is Fortnightly's Executive Editor.
Neal E. Schmale, Executive VP and CFO, Sempra Energy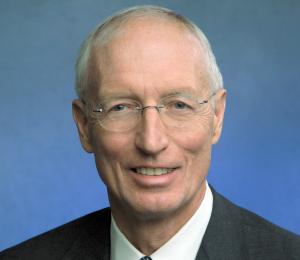 How would you say your company differentiates itself from other utilities?
Neal E. Schmale:  The interesting thing about Sempra compared to many [other] companies is that we are 50 percent utility and 50 percent other [businesses]. If you look at the $895 million in earnings we had last year, almost exactly half of that was from San Diego Gas & Electric and SoCalGas combined. The other half was from businesses that were developed since the merger in 1998. At the time of the merger, we didn't have any of these other businesses that contribute half of the earnings. Certainly, they were in their infant stages. But now the generation business and the trading business, the pipeline and storage business that we have, coupled with the LNG business, which is being developed-these things are roughly equal in size to the utility side. This is pretty unique. The biggest earner on the unregulated side is the energy trading company known as Sempra Commodities. … There are really four great big businesses, two of which are utilities and two of which that are not.
How has Sempra been able to remain in the energy trading while others have not?
NES: You have to have a strong balance sheet to have a strong trading operation, because they do require a lot of liquidity and a lot of potential liquidity. But we are a conservative company in the way we manage the place under any set of circumstances. We realize that commodity prices go through cycles and that if you are going to take advantage of opportunities you have to have a strong balance sheet. If you are going to be able to weather a commodity price cycle, you do not want to have too much debt. We've been that way, and that has allowed us to take advantage of opportunities and weather some very relatively difficult commodity price cycles and still be in a position where we can continue to grow the company. Growing the company in our case means largely investing in the liquefied natural gas business.
Is there a certain return that you look for when Sempra makes its growth investments?
NES: We have a very classic Finance 101 view of life here. Look at how good the asset is. Look at the returns on the asset. Separate the investment from the financing decision. Make the best investments that you possibly can. Maintain the appropriate level of leverage given the nature of the risk of the business. Make sure you manage the risk properly. One of the things that has made us successful has been our risk management operation. We're very, very careful in that area. Most of our generation is sold forward. We're not building the LNG plants until we have the output contracted for. So we're very careful to understand the risk associated with the asset and take that into account when we decide how much leverage to put on the company.