Deck:
The battle for the future of coal-fired power is heating up. Recent developments give IGCC a fighting chance.
Author Bio:
Michael T. Burr is Public Utilities Fortnightly's editor-at-large. Contact him at burr@pur.com.
The battle for the future of coal-fired power is heating up. Recent developments give IGCC a fighting chance.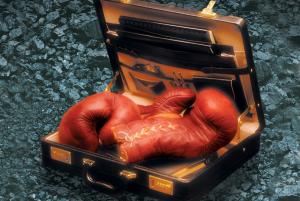 Florida is growing—fast. If trends continue as expected, the state's population could increase by one-third in the next 10 years, putting stress on virtually all public services in the state, from roads to water systems … and, of course, energy infrastructure.
The state predicts power consumption will increase by 58 percent in the next 15 years. Even with increasing contributions from conservation and renewable energy projects, Florida utilities need to add several large power plants in the next 10 years to keep up with electricity demand.
One of those power plants is being developed by a group of four municipal and public-power utilities, led by Florida Municipal Power Agency and Jacksonville Electric Association (JEA). The fuel choice for this 800-MW project almost was inevitable: Like most of the new base-load power plants being developed in the United States today, the North Florida Power Project will burn coal.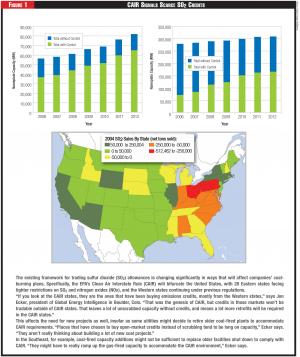 "Considering what's happened with natural gas, coal is the more attractive option," says Gregg Quick, director of corporate planning for JEA. "Coal is a domestic, abundant resource. It is more dependable than natural gas, and it is cheaper."
That doesn't mean, however, that coal is an easy choice for utilities to make. "It is so much more complicated today than it was five or 10 years ago, with fuel price risks and a more challenging environmental arena," Quick says. "With pending legislation and regulations on mercury and carbon dioxide, there are a lot more unknowns today than there were in prior years."
Mercury control is within reach of today's technology, but carbon dioxide (CO 2) presents a set of problems that don't have clear solutions. As a result, the possibility of future constraints on CO 2 and other greenhouse gases casts a pall of uncertainty over coal-fired power development, and creates a major conundrum for the utility industry.
In northern Florida and about 100 other sites across the country, the dominant factor is the need for greater fuel diversity—or more specifically, less exposure to natural-gas price risks. Recent disruptions in gas supply caused by Hurricanes Katrina and Rita have put an exclamation point on the rallying cry for fuel diversity, but rising gas prices began driving serious concerns in late 2002.
In a world where baseload power requirements could outstrip supply in just a few years, and natural gas is no longer an affordable option, the question is not whether to build coal-fired power plants. The question is, what kind of plant? And the two most logical answers—pulverized-coal and integrated gasification combined-cycle (IGCC) technologies—present their own uncertainties that defy easy solutions.
Utilities, independent power developers, and regulators are grappling with those questions right now, and the conclusions they reach have enormous ramifications for the future of the power-generation industry. At stake is nothing less than the industry's ability to manage both future load growth and regulatory risks, while protecting the