New Opportunities: Progress Energy said Mark Mulhern, president of Progress Energy Ventures Inc., would join Progress Energy's senior management committee. Mulhern served as senior vice president of competitive commercial operations from 2003 to 2005. In addition, the company named Bob Adrian vice president of competitive commercial operations within the Ventures organization. Adrian joined Progress Energy in 2004 as director of gas optimization.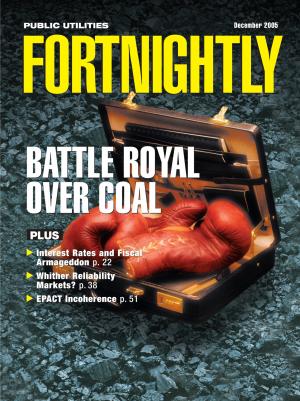 The California Independent System Operator board of governors approved the appointment of Karen Edson to the position of vice president of external affairs. Edson served on the California Energy Commission in the 1980s. She also held senior legislative positions and has been in private practice representing local agencies, renewable power producers, energy companies, and trade associations. The ISO board of governors also approved the appointment of Charles King to the position of vice president of market development and program management. King has worked for the New York Independent System Operator and its predecessor, the New York Power Pool, for more than 20 years, most recently as vice president of market services. In addition, the ISO board of governors approved the appointment of Stephen Berberich to the position of vice president, CIO. Berberich brings more than 20 years of technology experience, most recently as vice president of business development at CapGemini.
DTE Energy announced a series of organizational changes. Among them, the company's board of directors elected Gerard Anderson president and COO. He has served as president of the enterprise since 2004. Stephen Ewing, formerly group president of the company's DTE Energy Gas unit, was named vice chairman of DTE Energy. Robert Buckler was named president and COO of DTE Energy's largest operating unit, Detroit Edison. He has served as group president, energy distribution, since 2001.
The Southern California Edison board of directors elected John R. Fielder, 60, president. Fielder succeeds Robert G. Foster, who stepped down as president on Sept. 30 and will retire from the company at year-end. Prior to this appointment, Fielder was senior vice president of regulatory policy and affairs.
Ameren Corp. named Bill J. Prebil vice president, regional operations. Prebil previously was employed by Central Illinois Light Co. (CILCO, now doing business as AmerenCILCO) in progressively responsible positions for 35 years prior to Ameren's 2003 acquisition of that company.
PG&E Corp. announced the election of Maryellen C. Herringer to its board of directors and the board of directors of utility unit Pacific Gas and Electric Co. She serves as director on the boards of a number of corporate and community organizations. PG&E also elected Rand L. Rosenberg as senior vice president, corporate strategy and development. Most recently, Rosenberg served as executive vice president and CFO at Infospace in Bellevue, Wash.
El Paso Corp. hired John R. Sult as its senior vice president and chief accounting officer. Sult most recently served as vice president and controller for Halliburton Energy Services in Houston.
Deceased: George T. Berry, former president and COO of the New York Power Authority and a longtime consultant in the electric utility industry, died on Oct. 23 at his home in Ancramdale, N.Y. He was 81 years old.