Deck:
Some supplies may not make it to U.S. ports.
Author Bio:
Paul Nicholson is a managing director with the Marsh Marine and Energy practice in Houston and leader of an LNG worldwide practice group that advises companies on project management, safety, security, and insurance practice, including the placement of property, business interruption insurances, and liability insurances for the entire LNG value chain. Contact Nicholson at paul.t.nicholson@marsh.com.
Some supplies may not make it to U.S. ports.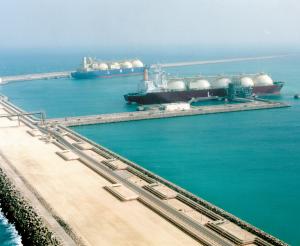 With the dramatic growth of the liquefied natural gas (LNG) trade worldwide and increased dependence on LNG as the gas fuel of the future, gas-utility companies at the end of the chain need to question whether the LNG chains are still safe, reliable, and well managed. But before diving in to some of the risks, it should be pointed out that historically LNG chains have been safe.
Since its start up in 1964, the LNG industry has proven itself to be well managed. This is because of many factors, including the following:
A large proportion of the world's LNG projects have been managed in association with the major global oil and gas companies which have applied rigorous standards to safety design and management of plant operations through the chain.
The major contractors have played their part in building quality facilities with significant risk quality.
LNG is a clean fuel and as such is considered safer to produce than other fuels. Although there are areas of potential corrosion in gas treatment process upstream of the liquefaction process, the industry has shown itself to have a far better record of reliability and safety than other sectors of the energy industry. Insurance ratings bear this out.
The LNG shipping industry, which consists of approximately 174 tankers, has accumulated a safety record featuring well in excess of 40,000 cargoes delivered without mishap or major accident.
Long-term gas supply contracts have provided the framework of successful risk allocation and sharing in the LNG value chain with the bulk of LNG being sold to Japan and Korea.
However, despite an impressive track record, there is no room for complacency as the industry grows dramatically. Resources and technical services will be severely stretched during the next decade. And numerous factors can affect the level of supply risk in the LNG chain. For example, the LNG World Shipping newsletter of November 2005 reported that the LNG shipping industry is said to be having difficulties with a current skill shortage because of a surge in the number of LNG ships and the poor recruitment of cadets in the 1970s and 1980s. The current active fleet of LNG vessels is aging, with many vessels built in the 1970s still operating with steam plants.
These vessels will be more prone to engine failures before the new building orders are delivered into the market to replace the older vessels. The LNG supply chain is, therefore, at a larger risk of interruption, caused by mechanical breakdowns.
Furthermore, according to LNG World Shipping, some LNG ships with so called "membrane" tanks have been laid up for repairs. A 138,000m3 LNG carrier delivered in June 2004 has a membrane barrier