Deck:
Will the deal with FPL serve the best interests of ratepayers? 
Author Bio:
Richard Stavros is Fortnightly's Executive Editor.
It's no big secret: The utility industry has assembled a checkered past, earned through a series of bad decisions, often in pursuit of dubious ambition. Sometimes the investors have had to cover the losses. Other times, ratepayers have bailed out billion-dollar blunders.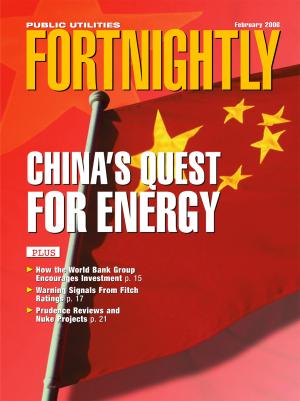 And the memories are fresh. Only recently have merchant-energy trading houses such as Mirant and NRG come out of bankruptcy, while other merchants now are seeking protection through Chapter 11 (Calpine).
That's the reason for concern. For, even as many hope that repeal of the Public Utility Holding Company Act (PUHCA) will lead to more efficient and rational corporate structures, they also fear that repeal could foster irrational exuberance, with mergers that fail spectacularly.
Maybe that explains why every new utility merger announcement is being met with a much higher level of scrutiny than in past decades. For example, the merger proposal involving FPL and Constellation has failed to dissuade the typical chorus of opposition and indignation, coming, as it has for years in these cases, from all sorts of investors, industry experts, and consumer advocates. They say the deal should be stopped in its tracks. Why?
Some investors appear adamant that the deal offers no real value. Industry experts say there are no operational synergies to be had between the two companies. And consumer advocates are leery that ratepayers may have to bail out FPL if Constellation makes some bad bets in its trading operation.
FPL, whose earnings are derived mostly from its regulated utility, believes that Constellation, whose earnings are derived mostly from unregulated operations, such as trading, will provide the company with greater growth to meet investor expectations.
But the merger also has attracted criticism for its failure to reduce operational costs in any significant way (the deal leaves both headquarters in place) while increasing the risks of the overall entity (the unregulated businesses faces margin pressure, while electric competition is stalled throughout most of the country). Also, the deal fails to make any rational business sense, with many saying FPL is getting only a few nukes and a risky trading book, at best.
In fact, one investor blogging under the name sweetbasilsf at the Yahoo! investor site goes so far as to say "the nukes are the crown jewel of the company, but the unregulated side is nothing more than smoke and mirrors."
Constellation's business model is not a focus of this column, but the comment illustrates how investors still do not fully understand the company's business, or the risks. Many investors are concerned that FPL won't either.
In its quarterly filing at the Securities and Exchange Commission, dated Nov. 9, Constellation reported lower gross margins for its wholesale marketing and risk management division, as well as for its retail competitive supply business during the quarter and nine months ended Sept. 30, compared with the same periods during 2004. Constellation, in its filing, blamed a combination of higher market prices for electricity and increased customer usage because of hotter-than-normal weather, which increased the company's cost to serve fixed-price, load-serving obligations.
Steve Fleishman from Merrill Lynch says that while "CEG is the largest player in the load-serving business of both wholesale and retail consumers … periods where load and power prices are higher than expected can present challenges to this type of business model."
Fleishman adds that "the current high-priced environment creates near-term headwinds for New Energy [Constellation's retail division] as customers are more likely to stick with lower-priced POLR [provider of last resort] alternatives where available."
Meanwhile, regulators may be surprised at the lack of cost cutting. Reuters quotes Deutsche Bank analyst Robert Rubin as admitting that the deal was more about strategy than cost cutting and efficiencies. Rubin tepidly calls the merger not a "bad thing," but state and federal regulators should be extremely skeptical of any merger that does not promise significant belt tightening and cost cutting on the part of the merger partners.
At Bank of America, research analyst Shelby Tucker adds, "We question the effectiveness of having members of the management in two headquarters."
The Ugly Optics of the Deal
Investors—both FPL and Constellation stockholders—blogging on the Yahoo! investor site, in equal numbers have voiced the opinion that they may not be getting fair value. They suspect the deal's real purpose is to line management's pockets. Certainly, Constellation's management has done nothing to allay these concerns.
Many have criticized the deal received by Mayo A. Shattuck III, Constellation's CEO, who would get as much as $15 million (several times his yearly salary) should he be forced out within a year. Also, the insider selling among Constellation's management has many stockholders worried about whether something is wrong at the company.
Seasoned investors see it as a bad sign when the captain of the ship and his lieutenants are selling. Who can forget what happened at Enron? Records at the SEC show that on Dec. 21, Shattuck cashed in options worth $61 million. On the same day, Constellation CFO E. Follin Smith cashed in stock for almost $16 million. And most troubling of all, there was Thomas V. Brooks, the president of the company's highly touted commodities group, also cashing in for $21 million and change.
Perhaps Brooks was saving up for a Learjet for Christmas, but it looks bad from an investor standpoint. The Constellation management should have known better.
Yet, even as FPL stockholders worry about the risks involved in buying Constellation, some Constellation shareholders feel that FPL isn't paying top dollar. One blogger on the Yahoo! investment site, operating under the name burnintoo, names five reasons that "the deal sucks":
A 15 percent premium is not very good.
The time period the premium was calculated over is disadvantageous to CEG [Constellation Energy Group]. For the 20 days through 12/13, CEG had an average price of $53.44. In comparison, for the 6 MONTHS ended 12/13, CEG had an average price of $56.76. That's 6 percent, or 40 percent of the "premium" right there.
Estimated cost reductions (three years out) total less than 1 percent of the combined companies' combined total costs.
FPL is a slow grower (essentially a pure play regulated utility) with generation assets predominantly of high-cost oil and natural gas plants. What do they bring CEG?
The FPL stock we'll get is overvalued for a slow grower. A trailing PE of 19, a price to sales ratio of 1.5, and an EV/cash flow ratio of 8.9—those are all at least slightly worse ratios than faster-growing CEG as a standalone company! And if Florida ever deregulates, those results will go down the tubes.
Public Utilities Fortnightly last June interviewed both Shattuck and FPL CEO Lewis Hay III, who would become CEO of the post-merger entity. Hay more recently has trumpeted the growth that will be achieved through acquiring Constellation's competitive market operations, but in his interview with the Fortnightly he had seemed antagonistic to the competitive model.
"I think the jury is still out on the benefits of competitive markets," Hay told us last June. "We haven't seen significantly lower prices in competitive markets than in regulated markets. In fact, I could argue that you have seen the exact opposite in many cases. It seems the customers are still questioning the benefits of competitive markets."
Is that the guy you would want to see at the helm of a multi-state competitive energy market operation?