Deck:
Segways and rugged laptops afford new levels of convenience—and protection—for mobile workers.
Author Bio:
Christian Hamaker is managing editor of Public Utilities Fortnightly.
Advanced metering may be the future of meter reading, but as utilities grapple with implementation costs and technical issues, it's in their best interest to maximize meter reading done the old-fashioned way: on two feet.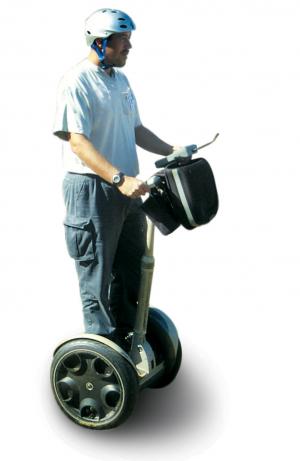 Even then, meter readers don't walk their entire routes, which can measure up to 10 miles in length. They usually get to their appointed routes in a company vehicle, then walk from home to home, or, if the distance between houses is lengthy, they get into their vehicle after reading each meter and drive to the next location.
"There's not a lot of innovation in [manual meter reading]," says Gene Dimitrov, managing consultant at PA Consulting. "[But] route optimization is clearly important when you're doing manual reading. Manual meter reading is a highly labor-intensive process."
Enter the Segway Human Transporter—an upright device that drivers operate while in a standing position. Powered by a battery, the Segways are environmentally friendly and allow meter readers to cover their terrain more quickly than two legs would carry them.
The city of Seattle uses six Segways to read water meters, and Southern Co. affiliate Georgia Power has seven of the units for its meter readers.
"[Utility meter readers] have a continuum of a walking route to a route [where] you have to drive the truck," says Jeffrey Butterworth, field services supervisor at Georgia Power (see Box, "Average Miles per Meter-Reading Route"). "Somewhere along that continuum, the houses are too far apart to walk, but too close to be driving a truck in and out of every single driveway. That's where the Segway becomes very handy. We can eliminate using that truck to go in and out traffic, just [to go] down the street. We can use a Segway to go from yard to yard. It's certainly a lot safer for us to do that, and it limits exposure to vehicle accidents associated with pulling in and out of those driveways."
Of the utility's approximate 190 field service representatives (FSRs) in Metro Atlanta, about 110 read meters. But of those, only about 20 are trained to use the new Segways. "For every one machine, there's probably three people trained to ride it," Butterworth says.
Butterworth puts his workers through an 8-hour training day—part in-class, and part on a track—using a set of ramps that he says are an exact replica of what Segway has at its shops. The first time the meter readers go into the field on a Segway, a supervisor or team leader accompanies them. "After that, they're good to go," Butterworth says. "You've got to release them."
Rather than parking the units on the sidewalk or street, the meter reader rides the Segways through utility customers' yards, right up to the meters themselves. "The machine doesn't look like it's rugged, but we've had no problems going over rough terrain," Butterworth says.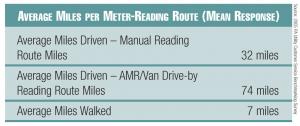 As for customer complaints, they're few and far between. Butterworth says customers "tend to get excited" about the Segway. "They're fascinated by it and want to talk to our reps. Most of them say that's a really good idea."
Butterworth says that in two years overseeing the Segway program, he knows only of two phone calls from customers complaining about the devices, and none complaining about wheel tracks in their yards. "The machine only weighs 85 pounds, [plus] the weight of the field service rep," he points out. "If you think about it, most people are using a lawn mower that weighs that much. Plus, you're talking about us going over that yard one time every month, so there's really no damage."
Nor are there major consequences for environment, since the battery- powered Segway puts out no emissions, and there's no oil to change. The greatest potential harm is to the meter readers themselves, who occasionally fall off the transporters, Butterworth says.
Battery changes are the only required maintenance to the Segways, but a recently updated battery doubles their lifespan. "Two sets of batteries can get us a full day," Butterworth explains. "I can see us acquiring more machines each year as budgets permit."