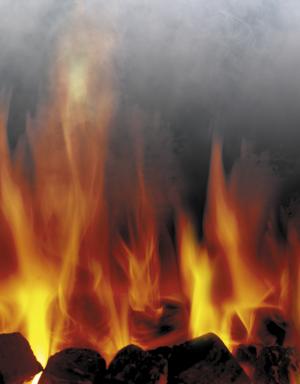 Don't overlook high-quality, project-based emissions reductions.
By Mike Burnett and Bjorn Fischer
Mike Burnett is executive director of the Climate Trust. Bjorn Fischer is business development manager at the Climate Trust. Contact Fischer at bfischer@climatetrust.org. The Climate Trust is a non-profit committed to providing high quality, project-based reductions and advancing the policies that support them. Its offices are located in Portland, Ore.
Project-based emissions reductions can help deliver a lower carbon power supply during the transition to the next generation of coal, and do so with environmental integrity. Since 2000, scientific evidence about the human impact on the climate has become more convincing and more concerning. Scientists now tell us that time is running out if we are to stabilize greenhouse-gas levels at a point where they will not overwhelm both nature and our economy. We must not delay any longer.
While federal greenhouse-gas regulations are lacking, states increasingly are establishing climate policy. The carbon predicament in California, where project-based reductions are a key tool for addressing the significant growth in coal-based emissions from power plants, can be considered a microcosm for the United States as a whole.
California's aggressive energy efficiency programs and renewables will not supply enough electricity at a reasonable price to power a growing economy. This is unfortunate. Given the high price of natural gas and the state of development of low-carbon coal technology, California can expect a large pulse of imported coal-based greenhouse-gas emissions over at least the next decade. To address these new emissions and meet the state's greenhouse-gas targets, policymakers should establish mechanisms to encourage high-quality, project-based reductions, which constitute an important fourth strategy after efficiency, renewables, and low carbon generation. Project-based reductions can help deliver a lower carbon power supply during the transition to the next generation of coal, and do so with environmental integrity. California's leadership can help ensure that project-based reductions deliver on this promise.
Disproportionate Share
Recent fuel-price dynamics have strengthened coal's position as the least-cost source of new power generation. A byproduct of this increased competitiveness of new coal power plants will be a large increase in greenhouse-gas emissions. Measured by per megawatt-hour generated, conventional coal plants emit two to three times as much greenhouse gas as do combined-cycle gas plants.
California relies on coal-generated imports to meet 21 percent of its electricity needs, or more than 67 million tons of carbon dioxide annually. 1 These emissions account for a disproportionate share of about one-half of total greenhouse-gas emissions associated with California's electricity consumption.
Historically a driver of national energy policy and a leader in climate action, California has established targets that go far beyond those of the Kyoto Protocol, the international treaty governing greenhouse-gas emissions. The long-term target adopted by Republican Gov. Arnold Schwarzenegger is to reduce 2050 greenhouse-gas emissions to 80 percent below 1990 levels. California's climate action plan proposes to return to 2000 levels by 2010 and to 1990 levels by 2020, despite growth of population and energy demand in the years to come.
According to the California EPA Climate Action Team Report to the Governor