Deck:
Developments in IT, outsourcing, customer information and customer relationship systems are challenging long-held notions on essential operations.
Author Bio:
Richard Stavros is  Fortnightly's Executive Editor.
Developments in IT, outsourcing, customer information and customer relationship systems are challenging long-held notions on essential operations.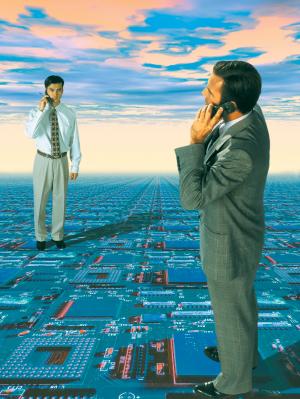 What are not core operations of a utility? It's a question that has little precedent in an industry that largely has been vertically integrated for most of its history. Even with the forced unbundling between the wires and generation in states that decided to deregulate, a good many of U.S. utilities continue to operate generation, transmission, and distribution, as well as print their own bills and call on their own customers. In short, many utilities still do it all.
The effectiveness of this approach increasingly is called in to question. New technologies and outsourcing services appear to offer utilities greater efficiencies, lower costs, and greater quality contact with customers, while preserving significant control, in many cases. Could the outsourcing wave that started in manufacturing, banking, and airlines be catching up with utilities?
New Era
A defining moment in the evolution of the industry came when TXU and NiSource announced plans to outsource an extraordinary number of systems and operations to Capgemini and IBM, respectively. Capgemini agreed it would provide information technology, call center, billing, human resources, supply chain and accounts payable, and finance and accounting services to TXU. IBM would handle similar support functions for NiSource. It was hoped that the deals would provide TXU and NiSource with millions in savings.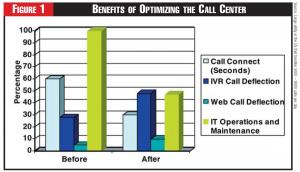 It's still too soon to tell whether that move delivered the promised benefits (see sidebar "Outsourcing: A Mixed Track Record") , but the deal has sparked a debate among utility executives and other experts over just how the modern utility should be structured, and over the definition of "core operations."
Taking the Middle of the Road
Henry Bailey, industry principal, utilities at SAP, says most utilities consider the type of outsourcing conducted by TXU and NiSource to be "extreme."
Bailey says utilities fall into three camps with respect to their outsourcing preferences.
"The first model would be to essentially re-badge the current employees in the call center. When they select an outsourcing partner—and I'm using Capgemini as probably the most extreme— … they look at a partner to come in and basically refine the processes and reduce the cost," he says.
Outsourcing companies win these contracts based "on how much cost reduction they can get."
"Part of the refining and reducing the costs is to also bring in technology, and to outsource that technology. In other words, [the outsourcer] runs [the software] either in a hosted environment off-site, or they may put in a managed-care type operation where they just keep the computer systems there locally but replace the software to run the operations," Bailey says.
Going Halfway
A second, less extreme model offers a more blended approach. In this scenario utilities may outsource only half of the call center business for residential customers, but keep the industrial and commercial customers in-house, depending on where the biggest cost reductions come from.
In the third model, utilities outsource only the customer information system and other information