Deck:
Developments in IT, outsourcing, customer information and customer relationship systems are challenging long-held notions on essential operations.
Author Bio:
Richard Stavros is Fortnightly's Executive Editor.
What are not core operations of a utility? It's a question that has little precedent in an industry that largely has been vertically integrated for most of its history. Even with the forced unbundling between the wires and generation in states that decided to deregulate, a good many of U.S. utilities continue to operate generation, transmission, and distribution, as well as print their own bills and call on their own customers. In short, many utilities still do it all.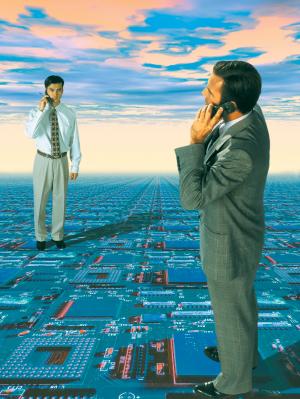 The effectiveness of this approach increasingly is called in to question. New technologies and outsourcing services appear to offer utilities greater efficiencies, lower costs, and greater quality contact with customers, while preserving significant control, in many cases. Could the outsourcing wave that started in manufacturing, banking, and airlines be catching up with utilities?
New Era
A defining moment in the evolution of the industry came when TXU and NiSource announced plans to outsource an extraordinary number of systems and operations to Capgemini and IBM, respectively. Capgemini agreed it would provide information technology, call center, billing, human resources, supply chain and accounts payable, and finance and accounting services to TXU. IBM would handle similar support functions for NiSource. It was hoped that the deals would provide TXU and NiSource with millions in savings.
It's still too soon to tell whether that move delivered the promised benefits (see sidebar "Outsourcing: A Mixed Track Record"), but the deal has sparked a debate among utility executives and other experts over just how the modern utility should be structured, and over the definition of "core operations."
Taking the Middle of the Road
Henry Bailey, industry principal, utilities at SAP, says most utilities consider the type of outsourcing conducted by TXU and NiSource to be "extreme."
Bailey says utilities fall into three camps with respect to their outsourcing preferences.
"The first model would be to essentially re-badge the current employees in the call center. When they select an outsourcing partner—and I'm using Capgemini as probably the most extreme— … they look at a partner to come in and basically refine the processes and reduce the cost," he says.
Outsourcing companies win these contracts based "on how much cost reduction they can get."
"Part of the refining and reducing the costs is to also bring in technology, and to outsource that technology. In other words, [the outsourcer] runs [the software] either in a hosted environment off-site, or they may put in a managed-care type operation where they just keep the computer systems there locally but replace the software to run the operations," Bailey says.
Going Halfway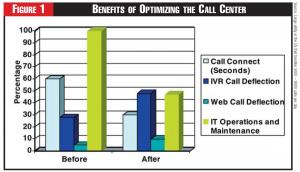 A second, less extreme model offers a more blended approach. In this scenario utilities may outsource only half of the call center business for residential customers, but keep the industrial and commercial customers in-house, depending on where the biggest cost reductions come from.
In the third model, utilities outsource only the customer information system and other information technology systems, but keep their existing employees, in the hope that the utilities will drive business process improvement using the new technology.
Meanwhile, Kim Padilla, principal of Energy & Utilities at Capgemini, acknowledges that utilities still need to get more comfortable with large outsourcing deals like TXU. She says utilities are moving toward a virtual service provider model. "Utilities will still retain control over the operation and assets, but will focus on being the asset owners, while firms like Capgemini are the asset service provider. That's the model that we see utilities starting to move toward," she says. "Capgemini does not take ownership of TXU's customers, but it treats them as customers.
"We've seen the extreme model of the virtual service provider, which leaves a core management team at the acquirer in a merger, acting as a portfolio manager, and everything else being sourced to a service provider," she says.
This extreme model has been pursued by investment bankers and financial firms are "looking at being a utility owner/investor—their core business is managing an investment portfolio, not necessarily running a utility," Padilla says.
Of the concern that utilities could become only as good as their service provider, or that there will not be enough competition among service providers to maintain pressure on service, Padilla offers an interesting answer. She says you won't find someone who does the complete utility outsourcing where they would actually perform each one of the services.
"What you find is a network of service providers that would be able to accomplish what the utility is trying to do. I don't think we'll end up with one service provider that does it all. I think we'll end up with one service provider that manages it all," she says.
She doesn't believe that there is a service provider that could replicate and improve upon the myriad of functions within a utility. "You don't get the best of every piece," she says. Rather, the service provider or outsourcer will work with many different companies that have shown they can improve on utility specific functions and can be replaced if service levels fall off.
The Political Reality
The regulatory and political climate sometimes are not conducive to a significant outsourcing of people. Furthermore, benchmarking call centers and back-office productivity can be a difficult endeavor.
Because of these difficulties, utility executives have been focusing on systems. Greg Dennis, a senior executive in Accenture's North American Utilities practice, says, "I think you have more established IT metrics that are easier to manage across utilities. You are not seeing that many TXUs, BC Hydros, and NiSources. There's more activity on the, 'Hey, can you run my data center for me? Can you run this application space for me?' That's what I would say [is] probably the second leading area, and then you fragment IT in to a number of subsets."
Dennis says too many disparate applications have made IT departments too costly.
"Utilities have so many [IT] applications they don't have [enough] people to deal with it," Dennis says. Accenture hosts the IT system, giving utilities operational intelligence across those applications and identifying costs that can be eliminated.
But whether to outsource the IT, the IT support, or both is a difficult question. Tom Turco, principal and SAP Utilities Practice Leader, Deloitte Consulting LLP, sees it as really an aging workforce question.
"If Joe retires next year, he is the only person that knows how to support the legacy system that was implemented back in the early 1970s. If he leaves, there may be no one else that can provide support because people with the skills to support these outdated technologies are retiring."
Changes
Utilities have changed their CIS systems over the year for various reasons. In the late 1990s, many utilities changed to modern CIS systems because of Y2K. Others replaced CIS soon thereafter because of electric competition.
Today, with competition on the back burner in many states, utilities and their regulators are more focused on business efficiencies and customer service issues, Turco says. Utilities are getting pressure from customers to reduce the overall cost to service customers while at the same time raise their level of service to match those of other service providers (telcos, financial organizations, cable, etc.).
"So, it's driving utilities to say that they have to improve customer service ... even though most [utilities] are not at risk of losing the customer."
Adrienne Chambers, vice president, Acceptance, at MasterCard International, confirms this. She has seen an increase in the number of utilities adopting credit-card payment to match services offered by telcos and banks. Moreover, she says, "With J.D. Power becoming more of a focus for the utility industry in terms of customer satisfaction numbers, we think that cards help them achieve that. We know that research by Edgar, Dunn & Co. shows that 3 out of 4 calls in to the utility call centers deal with accounts, or billing or payments issues," Chambers states.
Expanding the bill-payment options can help attract customers to using the Internet to pay, leading to a huge cost savings for the utility, but Chambers estimates that only about 5 percent of utilities have adopted direct credit card or debit card acceptance for bill payment, to date.
Still, there is a steady movement by utilities to have an online presence. SAP's Henry Bailey, says, "I think [utilities] want to move more and more [toward] working online with the customer. Today, [maybe] 20 percent of transactions are done through the Web. In the future, I think the utilities will want to double if not triple that percentage number," he says.
The cost savings are incredibly compelling. A number of studies have found that Web interaction per transaction is about $1-$2. Voice recognition systems that satisfy the customers' need without contacting an agent run $5 to $6. At the call center, some estimates range from $10 to $15 dollars per transaction.
"You can see that the utilities and the outsourcers know these are very high numbers for call-center transactions," Bailey says. "They are putting together service-level agreements that will try to reduce those per-transaction times and costs. I think technology is one of the clear ways that they are going to do that."