Deck:
A series of articles, reviews, and strategies for the anticipated utility workforce shortage.
A series of articles, reviews, and strategies for the anticipated utility workforce shortage.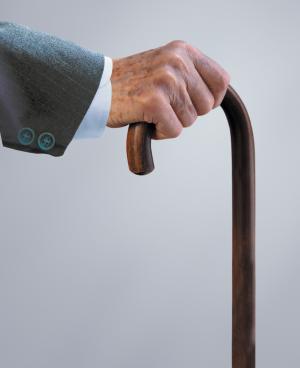 The statistics are now familiar among human-resources professionals: Almost 40 percent of utility workers will become eligible for retirement in the next five years. Assuming only nominal growth, by 2010 the industry will need to hire 10,000 new skilled workers each year.
Exacerbating this situation is a host of social and market factors that constrain the supply of skilled workers and make the workforce gap especially challenging for electric and gas utilities.
"I worry about the quality of the labor pool," says Howard Winkler, director of human resources strategy for Southern Co. in Atlanta. "I'm not only concerned about the number of employees we'll need to hire, but about their readiness to take on the kinds of technical jobs we need done."
When U.S. utilities were growing and hiring thousands of baby boomers in the 1950s and '60s, job seekers with technical skills only had limited alternatives in the workplace. Today, such skills can lead to an almost infinite range of career options, many of which hold greater appeal for young technicians than do utility positions. And people with specialized utility industry knowledge are already in short supply in the personnel market.
"In our recruitment efforts we are not finding highly trained, experienced people who are looking for a job in general, much less in our region," says Bob Strycharske, president of Realtime Utility Engineers, a substation and transmission engineering contractor in Madison, Wis. "We are relying on our senior engineers, who also will be retiring, to train young engineers at a very high level."
To prevent severe workforce shortages, utilities now are working to understand the human-resource challenges they will face in the next five years, and are developing tactics for addressing those needs. The consequences of inaction grow more serious every day, so success will depend on a response that is driven by a sense of urgency—as well as an intelligent strategic plan.
Success & Succession
Of course, boomer retirements are not affecting the utility industry exclusively, but this demographic trend is expected to cause more headaches for electric and gas utilities than it will for organizations in almost any other industry.
The reasons are manifold, and some of them have nothing to do with demographics but instead are related to social and market factors, and even regulatory trends.
"In a sense we are victims of our own success and productivity," Winkler says. "Today our generating capacity is twice as large as it was 35 years ago, and we serve twice as many customers. But we are doing it with 5 percent fewer employees than we had then."
During the 1990s, utilities across the country focused on reducing their operating costs in an effort to become more efficient and competitive in an increasingly deregulated industry. Utilities minimized their workforce growth by promoting people from within the organization, allowing attrition to make the staff leaner, applying labor-saving technologies, and outsourcing non-core functions where