Deck:
A series of articles, reviews, and strategies for the anticipated utility workforce shortage.
The statistics are now familiar among human-resources professionals: Almost 40 percent of utility workers will become eligible for retirement in the next five years. Assuming only nominal growth, by 2010 the industry will need to hire 10,000 new skilled workers each year.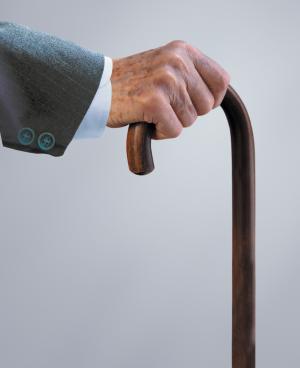 Exacerbating this situation is a host of social and market factors that constrain the supply of skilled workers and make the workforce gap especially challenging for electric and gas utilities.
"I worry about the quality of the labor pool," says Howard Winkler, director of human resources strategy for Southern Co. in Atlanta. "I'm not only concerned about the number of employees we'll need to hire, but about their readiness to take on the kinds of technical jobs we need done."
When U.S. utilities were growing and hiring thousands of baby boomers in the 1950s and '60s, job seekers with technical skills only had limited alternatives in the workplace. Today, such skills can lead to an almost infinite range of career options, many of which hold greater appeal for young technicians than do utility positions. And people with specialized utility industry knowledge are already in short supply in the personnel market.
"In our recruitment efforts we are not finding highly trained, experienced people who are looking for a job in general, much less in our region," says Bob Strycharske, president of Realtime Utility Engineers, a substation and transmission engineering contractor in Madison, Wis. "We are relying on our senior engineers, who also will be retiring, to train young engineers at a very high level."
To prevent severe workforce shortages, utilities now are working to understand the human-resource challenges they will face in the next five years, and are developing tactics for addressing those needs. The consequences of inaction grow more serious every day, so success will depend on a response that is driven by a sense of urgency—as well as an intelligent strategic plan.
Success & Succession
Of course, boomer retirements are not affecting the utility industry exclusively, but this demographic trend is expected to cause more headaches for electric and gas utilities than it will for organizations in almost any other industry.
The reasons are manifold, and some of them have nothing to do with demographics but instead are related to social and market factors, and even regulatory trends.
"In a sense we are victims of our own success and productivity," Winkler says. "Today our generating capacity is twice as large as it was 35 years ago, and we serve twice as many customers. But we are doing it with 5 percent fewer employees than we had then."
During the 1990s, utilities across the country focused on reducing their operating costs in an effort to become more efficient and competitive in an increasingly deregulated industry. Utilities minimized their workforce growth by promoting people from within the organization, allowing attrition to make the staff leaner, applying labor-saving technologies, and outsourcing non-core functions where it made sense.
Thus, competitive forces had the side effect of squeezing utilities' workforces in the demographic era right after the baby boom generation. In 2010, middle-aged technicians and professionals would have represented a trough in the workforce, even without the baby boomer retirement sinkhole.
Also through the 1990s, as independent power companies were taking over the power-plant construction business, many utilities scaled back or eliminated the engineering and construction departments that built the postwar generating fleet. Likewise, regulatory affairs departments shrank, as utilities refrained from advancing rate cases in an era of diminishing investment needs and soft power prices.
"All of a sudden some companies are waking up and finding their expertise in cost-of-service ratemaking and utility economics has atrophied," says Philip Mihlmester, senior vice president and managing director of ICF Consulting's energy and resources practice. "Companies are facing rate cases for the first time in 10 years and finding they don't have the skills in house to do that work."
Similarly, utilities' nuclear aspirations are resurging just as their nuclear experts are getting ready to hit the golf course. "In the nuclear power industry, the median employee age is 47," says S. Gary Snodgrass, Exelon Corp.'s executive vice president and chief human resources officer. "A mass of retirements is anticipated in the next five years. Critical roles include nuclear engineers and process computer system managers."
The same trends are affecting executive and management areas. In general, utilities reduced middle-management headcounts through the 1990s, which left fewer up-and-coming managers to fill senior positions in the early 21st century. Companies are finding their succession plans include more people from outside the company, and indeed outside the industry, than they would prefer.
"Utilities have to look for non-traditional sources for talent, but the success rate is a major challenge," says Shelly Fust, a senior client partner with Korn/Ferry International in Los Angeles. "It's a challenge to bring in an individual who doesn't have deep experience in the utility industry, and doesn't speak the industry's language."
Bridging the Gap
The utility industry's regulatory compact makes maintaining a first-rate workforce a critical strategic issue. Indeed, it becomes even more critical as reliability and security imperatives increase, and utilities adapt to dynamic market forces.
"Companies like ours are challenged to ensure there is a steady pipeline of incoming skilled, diverse talent, as well as to retain critical knowledge workers," Snodgrass says. "There is an emerging war for talent, and we intend to win it and ensure our platform for future growth as we experience continued changes in the energy and utility sectors of the U.S. economy."
There's little question utilities will do what is necessary to keep the lights on and the fuel flowing. But what costs and consequences ratepayers and shareholders will incur as a result will depend largely on how effectively utilities plan and execute their workforce-development and succession plans today.
This is much more difficult than it sounds, because no easy solutions exist to bridging the talent gap for all utilities in all situations. Simply opening up extra positions ahead of time, for example, won't bring the quantity or quality of people utilities need to shore up their workforces. As a result, companies are taking a more strategic approach to addressing talent challenges—analyzing their particular situation and tailoring their plans accordingly.
"One size doesn't fit all," says Craven Crowell, managing director with Mercer Management Consulting in Boston and former chairman of the Tennessee Valley Authority (TVA). "A utility can do many things to recruit, develop, and retain employees, and if you try to do everything you can get overwhelmed. You need to look at what is likely to work in your particular circumstance."
For most companies, it boils down to a combination of data-gathering and analysis, strategic planning, and tactical execution (see "HR Roundtable", p.31). Solutions include both innovative and time-tested methods for strengthening the talent pool, recruiting high-quality personnel, developing and retaining employees, and making the best possible use of legacy talent.
"We know how important it is to transfer the knowledge base from people who have been in the utility business for their entire career," says Scott Piernot, vice president with Realtime Utility Engineers. "We are in a high-growth mode and our services are in high demand. But we're making sure our key players are not just doing engineering work, but are acting as mentors for training our bright and upcoming engineers."
Above all, success in closing the talent gap will require a commitment by the company, at the highest levels of management, to act both quickly and intelligently to address critical personnel challenges.
"For a while, utility leaders weren't engaged in this issue at all," Winkler says. "Then we went through the stage of running around like your hair is on fire, in the belief that everyone is going to run out the door and a catastrophe will occur. Now we've done the analytics and projections, we don't see any kind of catastrophe. Is it serious? Yes. But there won't be a crisis if we start preparing now."