Deck:
Retaining mid-career personnel will be important to a utility's success.
Author Bio:
Michael B. Brown  is a senior consultant with Hay Group's National Energy Practice, where he serves as the practice leader for the ISO/Transco and RTO sector. He can be reached at mike_brown@haygroup.com.
Retaining mid-career personnel will be important to a utility's success.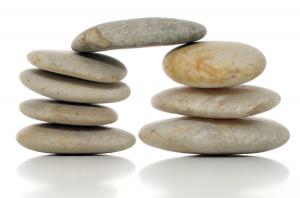 The utility industry traditionally has been in the driver's seat when recruiting, providing excellent benefits and lifelong employment. With an abundance of candidates waiting in the wings, there was little to worry about.
But times have changed. According to statistics maintained by the U.S. Department of Education, 24,547 individuals were awarded bachelor's degrees in electrical/electronic engineering in 1986. By 2002, the number of those graduates fell to 13,627, with only about 500 of those degrees—the equivalent of 10 graduates per state—in power engineering. Additionally, most of those degrees in 2002 were in digital electronics, a skill set not relevant to the larger needs of the utility industry.
With upward of 50 percent of the utility industry's workforce approaching retirement, the industry's leadership, at all levels, must come to grips with this enormous challenge. This looming demographic challenge is not simply a human-resources problem. For most of the industry, it poses a very real threat to the bottom line and touches upon the fundamental ability of the company to pursue its mission.
The path to survival will require non-traditional thinking around all the people levers—staffing, work planning, compensation, work processes, performance management, development, job and organization design, and, most important, leadership.
Mitigating the Mid-Career Shuffle
The concepts of corporate loyalty and life-long employment vaporized in the downsizing frenzy of the 1990s. Company loyalty has gone the way of defined-benefit pensions, paternal business relationships, comfortable co-pays, and cheap energy.
Mission-critical, mid-career personnel are, for the most part, highly motivated and see themselves as vital contributors to corporate success. While there will be unlimited opportunities because of the upcoming retirements, most mid-career professionals would think twice about relocating to pursue these opportunities, if given sufficient reason.
What should utilities do to keep this talent? While companies can't promote everyone, one powerful approach would be to create a pool of the best and the brightest employees. These employees should be exposed to three critical areas:
• Leadership development;
• Mentoring by senior leadership; and
• A vehicle to fast-track women and minorities.
Get With the Program
The success of a High-Potential Development Program, designed for the purpose of fast-tracking and retaining highly valued personnel, is dependent on the rigor of the selection process. Three keys can unlock the potential of your employees.
Key #1: The Right People:  One approach to addressing this skill deficit is to have a selection committee consisting of senior managers and external, independent participants who lend objectivity and assessment skills to the process. Individuals also should have the opportunity to self-nominate, in addition to soliciting candidates from management.
Key #2: The Right Design:  The program design should go beyond "Leadership 101" into the critical areas of governance, strategic decision making, effective leadership teams, and strategic partnerships.
Future utility leaders also would gain from a