Deck:
Retaining mid-career personnel will be important to a utility's success.
Author Bio:
Michael B. Brown is a senior consultant with Hay Group's National Energy Practice, where he serves as the practice leader for the ISO/Transco and RTO sector. He can be reached at mike_brown@haygroup.com.
The utility industry traditionally has been in the driver's seat when recruiting, providing excellent benefits and lifelong employment. With an abundance of candidates waiting in the wings, there was little to worry about.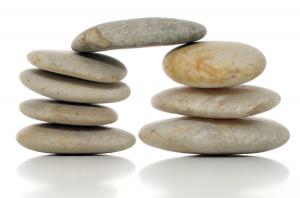 But times have changed. According to statistics maintained by the U.S. Department of Education, 24,547 individuals were awarded bachelor's degrees in electrical/electronic engineering in 1986. By 2002, the number of those graduates fell to 13,627, with only about 500 of those degrees—the equivalent of 10 graduates per state—in power engineering. Additionally, most of those degrees in 2002 were in digital electronics, a skill set not relevant to the larger needs of the utility industry.
With upward of 50 percent of the utility industry's workforce approaching retirement, the industry's leadership, at all levels, must come to grips with this enormous challenge. This looming demographic challenge is not simply a human-resources problem. For most of the industry, it poses a very real threat to the bottom line and touches upon the fundamental ability of the company to pursue its mission.
The path to survival will require non-traditional thinking around all the people levers—staffing, work planning, compensation, work processes, performance management, development, job and organization design, and, most important, leadership.
Mitigating the Mid-Career Shuffle
The concepts of corporate loyalty and life-long employment vaporized in the downsizing frenzy of the 1990s. Company loyalty has gone the way of defined-benefit pensions, paternal business relationships, comfortable co-pays, and cheap energy.
Mission-critical, mid-career personnel are, for the most part, highly motivated and see themselves as vital contributors to corporate success. While there will be unlimited opportunities because of the upcoming retirements, most mid-career professionals would think twice about relocating to pursue these opportunities, if given sufficient reason.
What should utilities do to keep this talent? While companies can't promote everyone, one powerful approach would be to create a pool of the best and the brightest employees. These employees should be exposed to three critical areas:
• Leadership development;
• Mentoring by senior leadership; and
• A vehicle to fast-track women and minorities.
Get With the Program
The success of a High-Potential Development Program, designed for the purpose of fast-tracking and retaining highly valued personnel, is dependent on the rigor of the selection process. Three keys can unlock the potential of your employees.
Key #1: The Right People: One approach to addressing this skill deficit is to have a selection committee consisting of senior managers and external, independent participants who lend objectivity and assessment skills to the process. Individuals also should have the opportunity to self-nominate, in addition to soliciting candidates from management.
Key #2: The Right Design: The program design should go beyond "Leadership 101" into the critical areas of governance, strategic decision making, effective leadership teams, and strategic partnerships.
Future utility leaders also would gain from a "war college" experience, which would build their capability to provide strategic, decisive, and time-sensitive leadership.
Key #3: Customize, Customize, Customize: The curriculum will need to be customized around the specific needs of the individual, maximizing the ROI and providing the organization with replacement talent in a time frame necessary to address the corporate need.
Generic approaches to senior leadership development tend to fall short in those circumstances, where time to grow into the job is limited. War-college simulations, if designed effectively, can compress years of experience into a matter of months.
Understanding Demographics and Securing Knowledge
A first step toward an aging workforce solution is to identify the organization's mission-critical personnel. But the demographic challenge is two-fold. There will be those executives that will want to retire early and those that will work until the maximum age. Identifying these groups will make all the difference in a utility's HR strategy.
For example, the first demographic group comes to realize it can maximize retirement income by retiring around age 55, taking pensions and securing second-career jobs that leverage their expertise. Most of these professionals will have defined-benefit pension plans that date back some 30 years.
The second group of potential retirees will be those individuals who elect simply to ride it out until they reach retirement age (typically between 62 and 65 years of age). More employees are taking the path of keeping their options open and not playing their cards until the last moment.
One effective strategy is phased retirement. A phased retirement guarantees post-retirement work for mission-critical personnel in exchange for advanced notification of retirement. The company offers mission-critical personnel two to three days of work (or other arrangement) for six months to a year after retirement in return for advanced notification (typically a year). In so doing, the corporation can gain valuable intelligence and the transfer of learning while minimizing its exposure. It also brings order and helps prioritize the succession process.
The phased retirement period should be used to ensure the timely transfer of knowledge assets through a comprehensive mentoring program. Since knowledge is power, most people traditionally are reluctant to share their mission-critical knowledge for fear that it would devalue their personal worth. Phased retirement takes these concerns off the table.
Striking Second-Career Gold
In a stark reversal of the 1990s, corporations are out panning for second-career gold. These second careerists could bring a wealth of knowledge with relatively limited investment required by the company. Some companies have come to realize that these human-resource assets can buy a company sufficient time to develop the next generation of mission-critical personnel and bridge the demographic gap.
Second-career personnel have unique needs. They are not in the market for specific benefits but instead are looking to enhance their retirement portfolio. Customizing dollars expended for the standard benefit package around 401(k) and retiree medical can be a lure that differentiates your company from the pack.
One company that required a cadre of very experienced personnel has more then filled its needs by offering a phased retiree medical plan. Under this scenario, the benefits' values are directly linked to years of service. By so doing, the benefits serve as both a recruiting incentive as well as a retention vehicle.
In today's virtual world, some companies are leveraging the cyber highway and hiring exceptional second-career talent from across the country to perform select tasks from their home. In those cases, compensation is based on product or deliverables. These employees are considered part-timers managed as a contract service.
Meanwhile, rethinking your approach to organization and job design represents one of the most impactful responses to this demographic challenge. This is not about doing more with less. Rather, the opportunity is about building additional flexibility into the organization through job assignment (e.g., transitioning to a pay-for-qualification program). Select those business functions deemed critical to the organization and concentrate the limited resources around these. Outsource other less important functions.
Utilities need to once again focus on re-engineering the business processes, building opportunities around job families, and identifying opportunities for strategic partnerships with industries and universities. The expanded use of technical leads with a corresponding reduction of management personnel offers real payback. Taken as a package, utilities today need to creatively and proactively design relevant approaches that will speak to the needs of mid-career personnel.
Recruiting Entry-Level Personnel
Utilities need to better understand and leverage those elements that speak to the values of the millennium generation (those born after 1980). By customizing job offers around quality-of-life issues, which are central to that generation's thinking, a utility can differentiate itself from all the others at relatively limited cost.
This also may be a unique opportunity to introduce women and minorities at all levels into a workforce that historically has been dominated by white males. Women and minorities represent a potential pool of expertise that must be considered seriously in the search for talent. Female officers from the Coast Guard and Navy who have engineering and science degrees, or who have served aboard ship in engineering roles and have extensive leadership experience in all-male environments, are a promising source of exceptional talent. Corporations should consider recruiting them a year before their enlistment is complete.
Universities and technical colleges also can be an excellent source of very well-prepared graduates, especially if utilities provide them access as undergraduates to company-specific power-flow models and simulators (which could be made available on second shift). By establishing these types of relationships, universities will move their curriculum closer to the specific needs of the specific company and significantly reduce the startup timeline.
Utilities also should consider contracting out specific transmission planning projects to universities. This type of contracting arrangement would enable the utility to develop a quality relationship with select students several years before they graduate. Similarly, by providing technical schools with traditional distribution-system mockups, the school would build their curriculum around a utility's specific equipment. This, in turn, would save the company significant training time and dollars.
Inspired Leadership
Exit interviews reveal time and time again that the majority of people who vote with their feet do so not because of money but because of leadership (or the lack thereof). Utilities cut back severely on their leadership training in the late 1990s. With a recession at hand, and having downsized to accommodate deregulation, there was little concern at that time around the potential loss of management personnel or, for that matter, the quality of management. However, the passage of the Energy Policy Act of 2005 coupled with the potential loss of 70 percent of the leadership leaves most utilities ill prepared to meet this critical challenge.
While money is important to the attraction and retention of talent, future corporate survival in the utility industry will call for more than just dollars. Getting and keeping necessary talent will require developing and successfully implementing a comprehensive integrated people strategy. This is not simply a recruiting exercise. Every aspect associated with people, organization, and jobs will need to be considered. The ability of leadership to inspire, motivate, and retain critical personnel will go a long way in determining winners and losers in this battle for talent.
The clock is ticking. While most utilities now recognize their exposure, too few have acted with the urgency required merely to survive, let alone thrive.