Deck:
Recruiters and HR consultants see utilities taking an increasingly comprehensive approach to addressing tomorrow's personnel challenges.
Recruiters and HR consultants see utilities taking an increasingly comprehensive approach to addressing tomorrow's personnel challenges.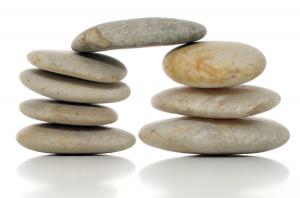 One lesson that has emerged from the baby boomer retirement situation is simply this: In the future, utilities will need to manage their human resources more carefully and deliberately. This truism translates into some important realities for electric and gas utilities.
First, talent is a scarce resource in the best of times, and from a hiring perspective, the worst of times are nearly upon us. Human resources costs are rising across a wide range of job roles, and they will rise substantially more before they level off.
Second, attracting and retaining talent from among the available pool will require companies to be more flexible, creative, and aggressive than most have been in the past. In the search for talent, successful companies will adapt their policies and develop innovative programs that serve their long-term personnel strategies.
Third, utilities increasingly find their recruitment and retention strategies must address the people whose talent they need, and they must do so throughout their full life-cycle, from grade school through retirement and beyond.
To learn how personnel markets are changing, and how utilities are handling those changes, Public Utilities Fortnightly interviewed several leading HR consultants, including:
• Steve Nissenfeld , vice president and director of energy consulting, the Hay Group, Jersey City, N.J.
• Sasha Lazor , consultant, the Hay Group.
• Andy Talkington , managing partner, Global Industrial Practice, Heidrick & Struggles, Houston.
• Rebecca Harris Mulvaney , senior associate, ICF Caliber, Fairfax, Va.
• Philip Mihlmester , senior vice president and managing director, Energy & Resources, ICF Consulting, Fairfax, Va.
• Brad Kamph , executive vice president, Interliance Consulting, Orange County, Calif.
• Craven Crowell , managing director, Mercer Management Consulting, Boston.
• Bob Shields , consultant, Spencer Stuart, Chicago.
• Shelly Fust , senior partner, Korn/Ferry International, Los Angeles.
Fortnightly: Where do you see compensation heading for skilled workers and engineers?
Talkington (Heidrick & Struggles): If you've looked at compensation schemes being paid today for recent graduates, or people with a couple of years of work experience, they have almost doubled in the last few years. Compensation figures are getting very high. This is happening across all types of process industries.
The issue is whether utilities will offer the same as oil and gas companies might pay, given their financial situation and the career stability they can offer. Utilities are finding they need to do so, because of turnover and the need to innovate and bring in new technical talent. Everyone is in the same boat, and the pool is shallow.
Kamph (Interliance): The skills needed in the industry are more valuable than most people understand. One client offered a $40,000 signing bonus for linemen. The pool of people keeps getting smaller, and external industries are hiring key people away because they can offer higher salaries.
Mulvaney (ICF Caliber): It isn't all about money, though. For an engineer coming out of college, offering a