Deck:
Michael R. Yogg, who manages Putnam's Global Utilities Fund, explains what investors want from the sector.
Author Bio:
Richard Stavros is  Fortnightly's Executive Editor.
Michael R. Yogg, who manages Putnam's Global Utilities Fund, explains what investors want from the sector.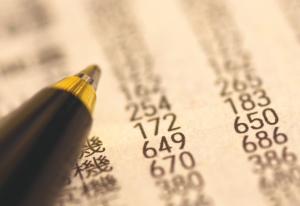 Is the love affair with utility stocks cooling? After an unprecedented run the past few years, in which utilities outperformed the S&P 500, a Standard and Poor's equity research report in late May included a negative outlook for electric utilities: "After rising 11.7 percent in 2005, versus a 3.8 percent increase for the S&P 1500, the S&P Electric Utilities Index was down 1.7 percent year to date through May 12, versus a 4 percent increase for the S&P 1500. ... We think the sector will underperform in 2006, weakened by the rising interest-rate environment," the report said. The Standard & Poor's 1500 Supercomposite is a broad-based capitalization-weighted index of 1500 U.S. companies.
But not all investors agree. Some believe higher interest rates may not drive down utility stocks by more than market averages.
Naturally, all this depends on the performance of the economy, and there is no shortage of views and forecasts on its direction. Moreover, others feel it is not just the level of stock prices in the utility space that gives cause for concern, but the tougher regulatory environment.
The state of Maryland has seen a political backlash over the huge increase in local electric bills (35 to 72 percent) expected with the lifting of a long-standing retail rate freeze. In Delaware, Illinois, Virginia, Montana, and Connecticut, politicians have passed laws extending rate freezes, are trying to pass such laws, or are trying to pass laws capping rates.
Of course, it's not just the regulatory environment that's a worry; add uncertain environmental regulation and high expenditures on infrastructure development. Will regulators allow such expenditures into ratebase given the high-priced commodity environment, or will investors have to shoulder the risk?
One pension manager sums it up: "Pensions and other institutional investors haven't been just utility investors for 30 years. Pensions invest in all the different asset classes. All the pension funds diversify through all the various asset classes."
Will the current macro environment lead institutional investors to flee utilities?
We talked with veteran portfolio manager Michael R. Yogg of Putnam Investments, who revealed how the modern-day investor views the utilities sector.
Fortnightly: How has your investment approach changed in the past five years?
Yogg: Five years ago we were more optimistic about deregulation and thought that while some states were ahead of others, deregulation would eventually prevail, at least in the overwhelming majority of the large-population states. But now with Enron, California, the volatility in gas prices, and the political reaction to power price increases, you have to look at things on a state-by-state (almost a company-by-company) basis. We are not betting totally on deregulation in the utility industry. We have some stocks that we think will profit as markets liberalize, and others that are primarily regulatory plays. The regulatory plays are fairly safe and have growth opportunities, but growth within the system of regulation.
Fortnightly: What is your view of higher interest rates? Is