Deck:
Michael R. Yogg, who manages Putnam's Global Utilities Fund, explains what investors want from the sector.
Author Bio:
Richard Stavros is Fortnightly's Executive Editor.
Is the love affair with utility stocks cooling? After an unprecedented run the past few years, in which utilities outperformed the S&P 500, a Standard and Poor's equity research report in late May included a negative outlook for electric utilities: "After rising 11.7 percent in 2005, versus a 3.8 percent increase for the S&P 1500, the S&P Electric Utilities Index was down 1.7 percent year to date through May 12, versus a 4 percent increase for the S&P 1500. ... We think the sector will underperform in 2006, weakened by the rising interest-rate environment," the report said. The Standard & Poor's 1500 Supercomposite is a broad-based capitalization-weighted index of 1500 U.S. companies.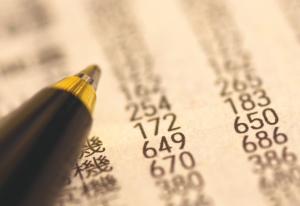 But not all investors agree. Some believe higher interest rates may not drive down utility stocks by more than market averages.
Naturally, all this depends on the performance of the economy, and there is no shortage of views and forecasts on its direction. Moreover, others feel it is not just the level of stock prices in the utility space that gives cause for concern, but the tougher regulatory environment.
The state of Maryland has seen a political backlash over the huge increase in local electric bills (35 to 72 percent) expected with the lifting of a long-standing retail rate freeze. In Delaware, Illinois, Virginia, Montana, and Connecticut, politicians have passed laws extending rate freezes, are trying to pass such laws, or are trying to pass laws capping rates.
Of course, it's not just the regulatory environment that's a worry; add uncertain environmental regulation and high expenditures on infrastructure development. Will regulators allow such expenditures into ratebase given the high-priced commodity environment, or will investors have to shoulder the risk?
One pension manager sums it up: "Pensions and other institutional investors haven't been just utility investors for 30 years. Pensions invest in all the different asset classes. All the pension funds diversify through all the various asset classes."
Will the current macro environment lead institutional investors to flee utilities?
We talked with veteran portfolio manager Michael R. Yogg of Putnam Investments, who revealed how the modern-day investor views the utilities sector.
Fortnightly: How has your investment approach changed in the past five years?
Yogg: Five years ago we were more optimistic about deregulation and thought that while some states were ahead of others, deregulation would eventually prevail, at least in the overwhelming majority of the large-population states. But now with Enron, California, the volatility in gas prices, and the political reaction to power price increases, you have to look at things on a state-by-state (almost a company-by-company) basis. We are not betting totally on deregulation in the utility industry. We have some stocks that we think will profit as markets liberalize, and others that are primarily regulatory plays. The regulatory plays are fairly safe and have growth opportunities, but growth within the system of regulation.
Fortnightly: What is your view of higher interest rates? Is there a level where interest rates would have to be where you'd move more of your money into fixed income investments over utility stocks? Is this an urban legend?
Yogg: An investor has to look at things from a number of different vantage points, and that is certainly one of the ways. A lot of the return from electric utility stocks comes from the yield, so if the yield on electric utility bonds exceeds the stock yield by more than the growth rate, then you have to consider the bonds. After all, bonds are safer.
So, on the question of interest rates, utility bond yields especially have a big impact on utility stock yields (and how utility stock yields adjust through stock-price changes.) So is that an important factor? Yes. On the other hand, the whole energy area is a very dynamic, rapidly changing environment, and there are lots of ways to invest that offer a lot more return and somewhat more risk than bonds. So bond yields are a big factor, but they are not everything.
Fortnightly: What is the size of the portfolio that you manage in the utility sector?
Yogg: First of all, we have the utility funds that are basically industry-sector funds. We have a mutual fund that is $525 million and a variable annuity product, which is a clone of the mutual fund, and which is $230 million, so slightly over $750 million between the two of them. Putnam-wide we have about 3 percent in utilities; that would be between $5.5 and $6 billion. I manage the utility funds and advise on the rest.
Fortnightly: Of your investments that you have on the electric side, what would have to happen for you to substantially increase your holdings?
Yogg: We would substantially increase if the entire industry went to a market-based system and if prices, at wholesale and retail, reflected market conditions, and the true value of the product. We would definitely want to be investing if stocks stayed at these levels, but they would not.
Fortnightly: Of your investments that you have on the electric side, what would have to happen for you to substantially decrease your holdings?
Yogg: Although there are fully regulated utilities that we favor and have full positions in, such as PG&E and Wisconsin Energy, if the entire industry turned back toward regulation, we would see that as a negative. There are places like California where the regulatory story is exciting; but for most of the country and the world, the regulatory story alone is not exciting enough to support the valuation of the stocks currently.
Fortnightly: What if regulated utility stocks had a lower valuation?
Yogg: At a lower valuation, a totally regulated industry would be a safer investment, that is, if dividend yield plus growth were substantially better than the prospective total return from bonds. It would be a safe investment and a diversifier for most portfolios, but not necessarily something to overweight versus the market.
Fortnightly: What is it about wholesale markets that you find attractive?
Yogg: The stock price would reflect the true economic value of the company's assets. They have generation, in particular nuclear generation, that can produce power at well below market prices. Some companies will profit from these conditions; but the regulatory process, the political process, and public relations concerns will limit the companies' freedom of action. They will do well but they will have to compromise, give in a little, or phase in their rate increases to get the type of market regime that they want. If they can soften the impact on consumers, they will probably do better in the long run. They have to get along with their regulators and their customers.
Fortnightly: What are your top three holdings in the United States, and why do you like them?
Yogg: The largest holding is Exelon. The move in Illinois toward a deregulated power market and an auction system for procurement will improve the quality of their business and their profitability after 2006. Pennsylvania, their other major franchise, will follow in a few years. Dominion Resources is undervalued because their shareholder base is schizophrenic. Those who view it as a utility want to maximize cash flow, while those who own it for its oil- and gas-production assets want to increase investment to realize the value of their energy reserves. This problem can be solved through some kind of restructuring, so it is a good opportunity for investors.
Entergy is still recovering from Katrina, but it will recover. Meanwhile, they have tremendously valuable nuclear generation in the Northeast. PG&E is our largest pure regulated play. It is still recovering from the bankruptcy of its utility sub. As a result, it has tremendously supportive regulation but also good growth opportunities.
Fortnightly: What would draw away your investment from U.S. utilities?
Yogg: My alternatives are Europe, Japan, bonds, and telecom. Our utility fund has about 65 percent North American electric and gas, about 14 percent in utility and infrastructure in Europe, 6 percent in Asia, and 15 percent in global telecom, which is spread all over. Overall, 85 percent utility-like and 15 percent telecom. The main risk to the relative performance of U.S. utilities would be a weakening of the U.S. dollar.
Fortnightly: Much has been made in the investment community as to the higher value placed on utility stocks because of the dividend tax repeal. Would you change your holdings in utilities if at some point the dividend tax were re-enacted?
Yogg: If we lost the favorable treatment on dividends it would make utility stocks marginally less attractive. We would probably own more bonds then, all else being equal. But to the extent I run a utility fund, I'd still be invested within the sector.