Deck:
A rise in shareholder activism poses questions for companies with lagging share performance.
A rise in shareholder activism poses questions for companies with lagging share performance.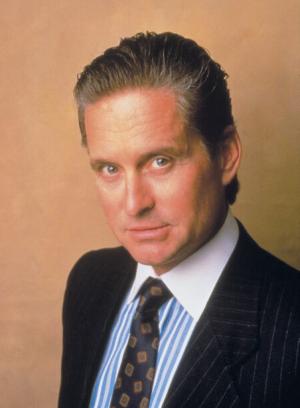 In a throwback to the 1980s, shareholder activism has been on the rise in the energy sector since last year's forced shakeup (and ultimate plan to merge) of independent Kerr McGee (KMG).
In the past couple of months, there have been a number of shareholder "actions," typically taking the form of strong suggestions rather than a brash boardroom brawl. Exelon, for instance, was pressed publicly earlier this summer to consider abandoning its planned acquisition of PSEG. That effort seems to have fizzled.
A few months ago, a New York hedge fund notified Southern Union Co. (SUG) that it had garnered just under 10 percent of SUG's publicly traded shares, and suggested strategic actions ranging from master limited partnership (MLP) formation to an outright sale of the company to address chronic share underperformance.
Most recently, Mirant backed away from its bold run at NRG, did a 180, and bowed to two of its larger shareholders—hedge funds again— to announce a 43 million, $1 billion-plus share repurchase plan that will be funded via a sale of its Caribbean and Philippines power assets.
Jana partners, which also participated in the KMG shakeup last year, proposed that Houston Exploration buy back its shares or put itself up for sale. A lackluster response spurred a Jana takeover bid and ultimately led to Houston Exploration retaining an investment bank to evaluate strategic alternatives.
In our view, the rise in shareholder activism could spur some companies with lagging share performance to initiate or accelerate strategic initiatives, including separation of functionally disparate businesses, MLP formation, selling non-core operations, or selling the whole kit and caboodle.
That said, there is value creation, and then there is looting. The universe of companies we cover is no stranger to deadwood, and many corners could stand a good cleaning. Energy also is a long-term business in the midst of a badly needed reinvestment cycle. The utility end is affected with an obligation to serve, and is deeply intertwined with local regulation and politics that cannot always be understood—much less managed—from a Park Avenue tower.
A Pirate's Treasure, or Dead Man's Chess?
Back in the 1980s, shareholder activism was less euphemistically referred to as "corporate raiding" or "greenmail." Mavericks by the standards of the day, investors like T. Boone Pickens and Carl Icahn drew notoriety buying up shares of poorly performing companies and using their acquired clout to force change. Actor Michael Douglas glamorized the game (and a flammable hairstyle) under the guise of scorn in his portrayal of Gordon Gekko in the 1987 film Wall Street .
Pickens and Icahn remain (and both are very active in the energy space), and the tactics they pioneered in the 1980s are regaining prominence. The vehicle of choice today is the hedge fund, many of which are being emboldened by recent shakedown successes.
A look at the events