Deck:
Superior asset management, exceptional cost discipline, and magnificent growth opportunities define the winners of our second annual financial ranking.
Author Bio:
Richard Stavros is the executive editor of Public Utilities Fortnightly .
Superior asset management, exceptional cost discipline, and magnificent growth opportunities define the winners of our second annual financial ranking.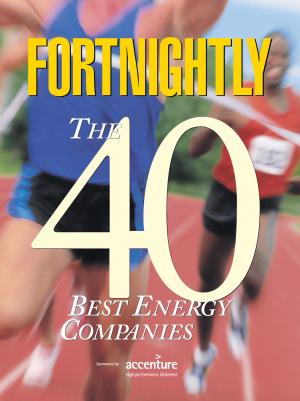 In 2005, the inaugural year of the Fortnightly 40 (F40) financial rankings of electric and gas utilities, pipelines, and distribution companies, the industry wanted to know who the best energy companies were, and we told them. Given the increasing diversification of electric utilities into exploration and production (E&P), and E&P companies into local gas distribution and pipelines, operational benchmarking analysis (and other measures) no longer offer meaningful answers to the questions senior executives have about how best to measure their companies.
In fact, the industry and our readers demand a type of analysis that more truly communicates value to future investors, future owners, energy asset operators, regulators, and consumers (see sidebar; "The Performance Standard") .
The F40 was unveiled in 2005 to critical acclaim. Several top energy companies like MDU Resources and UGI reported their standing in the F40 in their quarterly earnings, in annual reports, and at shareholder meetings. Furthermore, according to anonymous sources, Kinder Morgan—which topped the list last year as well as this year—presented its F40 standing as a means to communicate its management value to Canadian regulators as part of the company's high-profile, $5.6 billion acquisition of Terasen in 2005.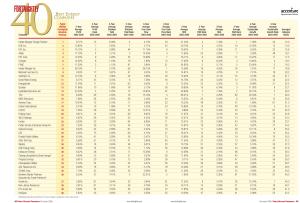 In addition, the F40 is bolstered further this year by the realization that two of the top companies, Kinder Morgan and Duquesne, are entertaining offers by management and private-equity firm consortiums to take their companies private. Kinder Morgan's $13.5 billion deal would be the largest management-led buyout in history and one of the largest leveraged buyouts ever.
"At Kinder Morgan Energy Partners, we believe that that offer is a tremendous vote of confidence in the growth opportunities for [us]" says C. Park Shaper, president of Kinder Morgan Inc. (KMI), and Kinder Morgan Energy Partners LP (KMP). "Management and the other sponsors would not be willing to make that offer, to offer the KMI shareholders an 18.5 percent premium, unless they believed that KMP would continue to have great growth opportunities going forward," he says.
And in respect to this year's number 1 ranking, Shaper graciously accepts it: "We are honored that Kinder Morgan Energy Partners would earn that spot."
Even as we have begun to identify the best energy companies via the F40, discussions about the ranking are developing into a long-term intellectual debate in financial circles. What is management doing to achieve the F40 level of performance? What is it about the management of Edison International that returns the company to the list for a second year in row? What is the secret of TXU's success, as it rockets to the middle of the list? And how do LDCs like WGL Resources (parent of Washington Gas) manage to hold their own with super-growth companies like Energen, an E&P company and LDC?
Standing in the Pantheon
What does it mean to be on the F40 in 2006? Jim Hendrickson, lead partner for the North American