Deck:
Stage-by-stage advice from an M&A veteran.
Author Bio:
William F. Hederman is the executive director of the Energy Resources Group at Morgan Lewis & Bockius LLP. Contact him at whederman@morganlewis.com.
Stage-by-stage advice from an M&A veteran.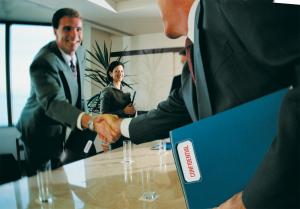 Few things about the energy industry today are certain, but one sure bet is that industry mergers and acquisitions will continue. This restructuring may take the form either of acquisition or merger of an entire company, or it could entail the purchase or transfer of control of a set of specific assets (perhaps with relevant staff). The odds against success are high, if not overwhelming. At least one analysis estimates that less than half of major mergers outperform the relevant industry return to shareholders. Nevertheless, these combinations continue because the potential for superior returns is clear and attractive.
Leaders in the energy business have a great deal at stake in this latest wave of restructuring. Whether part of an acquiring team or of an acquired asset or business, one's fiduciary responsibility is to find a way to succeed. Experience demonstrates that:
• Success is difficult.
• Success is possible.
• Certain measures improve the chances for success.
By taking a proactive approach to restructuring, and toward successful integration in particular, managers can enhance both the rewards to stakeholders and to their own careers.
My personal experience as the chief strategist for the major business unit of a large integrated energy company influences these observations. In the early stages of a surprise bid by another similarly sized energy company to take over our company, and with hostile barbs being exchanged at the corporate level, the CEO of our business unit decided to begin preparing for a major restructuring. We were clearly headed to a new place organizationally. This early warning gave us the luxury of more time than is typically available, yet we approached it knowing it was more than an academic exercise—it was a stroke of luck that few executive teams get.
The preparation process proved quite successful. The business unit survived largely intact, and several senior managers from our team moved to positions of greater responsibility in the newly merged corporation, at least partly on the strength of their performance during the integration phase.
Leaders should begin to prepare for this "adventure," which almost every energy professional will experience at least once.
Three Stages
There are three major stages for a corporate restructuring:
1. Pre-deal
2. Transition
3. Integra tion
Each has its own characteristics.
Pre-deal
If you are in the energy industry, it is time to begin pre-deal initiatives. During this stage, management needs to prepare a culture ready, willing, and able to accept change and to execute changes successfully. In our case, we adopted "change management" at several levels to help leaders throughout the company learn how to help employees cope with necessary changes. At the corporate level, there was formal annual training in change management. The vision of this program was to prepare for acquiring others. In the course of this training, we realized we were likely to be on other "shopping lists" as an attractive