Deck:
Progress has been made, but much work remains along the path to ERO completion.
Author Bio:
James Fama is executive director, energy delivery, for the Edison Electric Institute. Contact him at www.eei.org.
Progress has been made, but much work remains along the path to ERO completion.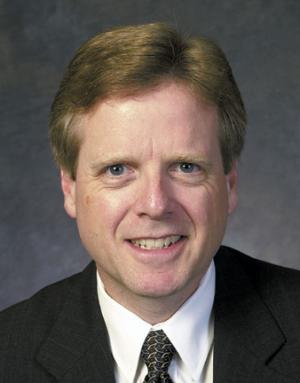 The Federal Energy Regulatory Commission (FERC) demonstrated strong leadership in meeting the aggressive timeline set by Congress for establishing the regulatory basis on which the Electric Reliability Organization (ERO) will be created. In doing so, the commission has issued rules and orders requiring additions and modifications to NERC programs and procedures.
Much work indeed has been accomplished. But next summer's peak-demand season is fast approaching. And much more work remains ahead for the industry to finish the job.
The 102 mandatory reliability standards submitted to FERC still must be approved. Regional delegation agreements must be executed and approved. Regional compliance programs must be revised as necessary to provide consistent enforcement and due process. These programs also must be ready when reliability standards are approved and become enforceable. And throughout the transition, mechanisms must be in place to ensure continuous reliability on a comprehensive basis.
All the stakeholders involved in this critical initiative can take pride in what has been accomplished. But we must now redouble our efforts and work together to accomplish these goals and complete the transition—effectively and promptly—from today's world to the new era called for in the Energy Policy Act of 2005 (EPACT).
Two Sets of Standards
The commission has made it clear that the ERO-mandated reliability regime should be in place by next summer, including a set of enforceable reliability standards. Last July, FERC staff completed a thorough and thoughtful assessment of the 102 standards that NERC presented for approval. This includes analysis aimed at making certain that the problems identified with the 2003 Northeast blackout are being addressed in the proposed standards. FERC then requested public comments on the proposed standards, emphasizing that only those standards that meet the legal requirements of EPACT would be approved as final.
We at the Edison Electric Institute testified that the proposed reliability standards are a good start on building the solid foundation needed for enforceable reliability standards. We suggested that in approving the standards, the commission consider grouping them into two categories. The first category includes those reliability standards that are fully ready for enforcement and the imposition of penalties. These can be approved as final standards now. We believe that approximately half of the 102 standards fall into this first category.
The second category includes those standards that are not quite ready to be made final. These standards may need clarification of certain specific performance measures or the addition of certain "fill-in-the-blank" requirements before they can be fully enforceable and subject to penalties for noncompliance. We have recommended that the commission approve these standards on a conditional basis so that there are no gaps in standards when the ERO begins its operations.
FERC should establish an expectation of continuous compliance with standards that are conditionally approved, because such standards essentially are the standards under which the bulk electric system is currently operated. This is consistent with