Deck:
Utilities must embrace supply chains that include planning, inventory optimization, and logistics.
Author Bio:
Laura Powell is principal, Global Solutions Team, Business Process Outsourcing, at consulting firm CapGemini. Contact her at Laura.Powell@capgemini.com.
Utilities must embrace supply chains that include planning, inventory optimization, and logistics.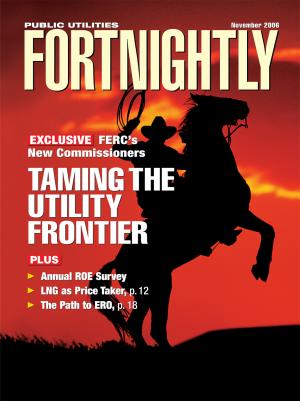 The advent of the Internet in the early 1990s introduced the concept of e-procurement—online catalogs, centralized supplier hubs, and auctions of all shapes and sizes—and the utility industry embraced these cost-saving measures wholeheartedly. At the time, utilities equated supply-chain management with online e-procurement. As a result, they focused on strong strategic sourcing initiatives combined with e-procurement to "lock-in" contract compliance and negotiated savings.
Sadly though, that's pretty much where they stopped. By and large, utilities failed to implement the more complete and transformational integrated supply chains that have been adopted widely by other industries.
Supply chains in most industries extend beyond sourcing and e-procurement to include planning, inventory optimization, and logistics. When linked together with technology, this creates an "integrated supply chain" that provides visibility from customer to utility to vendors/strategic alliances, generating great value for the company.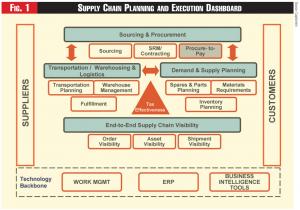 On a scale from 1 to 10, the utility sector is at about a "2" in terms of taking e-procurement to the next logical step and achieving the full promise of the integrated supply chain. The good news is that the era of mergers and acquisitions likely will force utilities to improve their e-procurement functions and realize the need to embrace an integrated supply-chain model.
Getting No Respect
The procurement and supply-chain functions of today's utility are the Rodney Dangerfield of the utility cost-cutting paradigm: They don't get any respect. Once companies employ e-procurement systems, their executives often believe they've done all that's possible to control costs. Taking on any extra pain is unconscionable to many of them.
But today's utility has to start positioning itself to be tomorrow's utility. And tomorrow's utility is one that is part of a mega-corporation forged through the mergers and acquisitions expected to continue in the industry over the next 5 to 10 years. "Business as usual" will be an oxymoron, especially as the business of a utility will be to consolidate and rationalize so that its sole focus is on its core mission of generating and delivering energy.
Out of this rationalization, the new mega-utilities will be given the green light by the new owners to embark upon the challenging path of corporate-wide changes needed to compete in today's world. The new owners often know that the utility they've purchased doesn't have the technology or the personnel needed to create the anticipated value before their purchase. They know that a new business model is required to focus the utility on its core competencies. For those "non-core-competencies," the new owners must identify partners and alliances that focus solely on those functions. The new owners know that the expertise needed to reduce the cost of running call centers, administering human resources, and performing finance and accounting functions almost certainly will come from outside the utility. The allure of savings generated from offshoring services offers new owners a sound insurance policy for their purchase.
The same rationalization