Deck:
When it comes to pay levels, knowledge is power.
When it comes to pay levels, knowledge is power.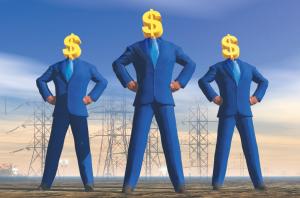 Ask any group of energy trading managers to name its biggest problem and you will get a surprising answer. Sure, they are worried by bouts of extreme volatility, Amaranth-like P/L destruction, and limit violations. But something unrelated to their trading positions worries them even more— trader compensation and retention.
Although compensation and retention always have been challenges for utilities and other companies not traditionally involved in trading, the advent of hedge funds and other non-energy-based participants has intensified the problem.
Traders are demanding ever-increasing compensation, while a perceived "brain drain" of the best and brightest continues. For many utilities and energy traders, this has led to questions about how to properly pay and retain their traders in the face of market trends.
Trader compensation has been an issue since the early days of power deregulation and the development of trading operations in many utilities. Recruited from natural-gas or petroleum trading rooms at traditional energy companies, traders were accustomed to compensation levels above and beyond what the utilities were willing to offer. Since trading talent at the time was scarce and the desire to develop an unregulated merchant organization was strong, a more generous incentive structure emerged.
Following Enron's collapse, many utilities "repositioned" their trading business to a more defensive posture or disbanded their trading shops completely. The softening of the market led to lower compensation demands and minimal retention issues: Traders simply could be replaced at similar or lower compensation if they left.
Compensation issues resurfaced as the market began to recover in 2004 and non-traditional participants began to enter the market. Soon, available talent began to dry up and compensation levels began to rise accordingly. Trader retention again became an issue as traders moved to better opportunities.
Currently, many organizations feel they have no choice but to accede to the demands of the market: As compensation levels go up, their best traders leave for better opportunities. Companies then must pay market levels to replace them, and as they do, their current employees demand higher compensation, driving their cost base ever higher. As costs increase, higher trading profits are required to maintain margins: In order to get those profits, good trading talent is required, forcing companies to pay market levels. And the cycle continues until the market cools.
Magic Bullet
With good reason, most companies in this situation are looking for the "magic bullet" that will enable them to have a stable trader base without constant retention issues.
If only it were that simple! A few general comments are in order.
1. Know what business you're in and what skills are required.
Energy trading is not uniform: It includes many levels of risk and return that require different trader skills and compensation levels. For example, traditional, regulated, investor-owned utilities are least risky. Generally, their most important financial