Deck:
NARUC President James Kerr seeks harmony among an unruly bunch of state regulators.
Author Bio:
Michael T. Burr is editor-at-large at Public Utilities Fortnightly .
NARUC President James Kerr seeks harmony among an unruly bunch of state regulators.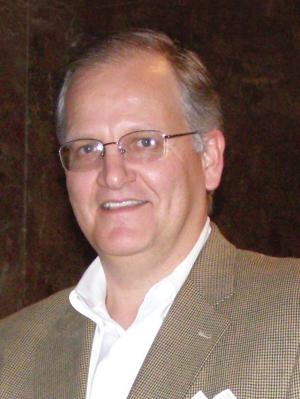 Strolling through the cemeteries of North Carolina, one encounters the names of many distinguished political families—including members of the Kerr-Settle-Yancey clan, who for nearly two centuries have served their state as regulators, legislators, and judges. The most recent in this long line of public servants is Commissioner James Yancey Kerr II, who last November was elected president of the National Association of Regulatory Utility Commissioners (NARUC).
"Public affairs have always been of particular interest to me," Kerr told the Fortnightly. "My father [John H. Kerr III] has served in the state legislature for a number of years, and he worked to expand natural-gas service to all North Carolina counties in the 1990s. I was always impressed with his view of the importance of utility infrastructure, and I adopted that view."
After working as a lawyer with a prestigious Raleigh law firm (Smith Anderson Blount Dorsett Mitchell & Jernigan), and serving clients in utilities and telecommunications, Kerr was appointed in 2001 by Gov. Mike Easley to the North Carolina Utilities Commission. He soon earned the accolades of his peers. The Southeastern Association of Regulatory Utility Commissioners (SEARUC) elected Kerr its president in 2002, and cheered him on in September 2003 when he told a Senate subcommittee investigating the Northeast blackout, "I am concerned that the FERC's restructuring model usurps state jurisdiction over electric service, which would seriously impede the state commissions' ability to assure retail customers in their states are served reliably."
As NARUC president, Kerr brings a federalist philosophy that emphasizes state and local sovereignty—and consensus among state regulators. Kerr spoke with Public Utilities Fortnightly in early December 2006.
Fortnightly: Given the diversity of NARUC's membership, how will you get things accomplished?
Kerr: You make sure that in leadership and programs you reflect the diversity of opinion and geography. You work toward consensus and compromise. You create an environment where colleagues with different backgrounds, points of view, and concerns can work together collegially. We're not going to agree on everything and that is OK, but we hope folks feel good about the process.
With the passage of EPACT (the Energy Policy Act) in 2005, it has become easier to get things done. The years before EPACT were a difficult time for our organization, because there was a lot of disagreement and uncertainty about the fundamental direction of the electricity industry, and to what extent competitive approaches will be taken in wholesale and retail markets. With EPACT, Congress has spoken clearly, and the structure of the industry today is the structure we will have for a long time to come. There's still a lot of work to do, but it's become easier for us to put aside those fundamental policy issues and get on with chopping wood.
Fortnightly: What policy priorities would you like to see change at NARUC?
Kerr: We are entering a difficult time for folks who have these jobs as state regulators, and