Deck:
NARUC President James Kerr seeks harmony among an unruly bunch of state regulators.
Author Bio:
Michael T. Burr is editor-at-large at Public Utilities Fortnightly.
Strolling through the cemeteries of North Carolina, one encounters the names of many distinguished political families—including members of the Kerr-Settle-Yancey clan, who for nearly two centuries have served their state as regulators, legislators, and judges. The most recent in this long line of public servants is Commissioner James Yancey Kerr II, who last November was elected president of the National Association of Regulatory Utility Commissioners (NARUC).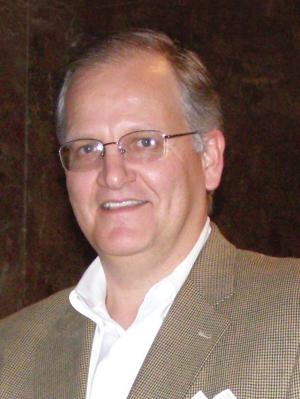 "Public affairs have always been of particular interest to me," Kerr told the Fortnightly. "My father [John H. Kerr III] has served in the state legislature for a number of years, and he worked to expand natural-gas service to all North Carolina counties in the 1990s. I was always impressed with his view of the importance of utility infrastructure, and I adopted that view."
After working as a lawyer with a prestigious Raleigh law firm (Smith Anderson Blount Dorsett Mitchell & Jernigan), and serving clients in utilities and telecommunications, Kerr was appointed in 2001 by Gov. Mike Easley to the North Carolina Utilities Commission. He soon earned the accolades of his peers. The Southeastern Association of Regulatory Utility Commissioners (SEARUC) elected Kerr its president in 2002, and cheered him on in September 2003 when he told a Senate subcommittee investigating the Northeast blackout, "I am concerned that the FERC's restructuring model usurps state jurisdiction over electric service, which would seriously impede the state commissions' ability to assure retail customers in their states are served reliably."
As NARUC president, Kerr brings a federalist philosophy that emphasizes state and local sovereignty—and consensus among state regulators. Kerr spoke with Public Utilities Fortnightly in early December 2006.
Fortnightly: Given the diversity of NARUC's membership, how will you get things accomplished?
Kerr: You make sure that in leadership and programs you reflect the diversity of opinion and geography. You work toward consensus and compromise. You create an environment where colleagues with different backgrounds, points of view, and concerns can work together collegially. We're not going to agree on everything and that is OK, but we hope folks feel good about the process.
With the passage of EPACT (the Energy Policy Act) in 2005, it has become easier to get things done. The years before EPACT were a difficult time for our organization, because there was a lot of disagreement and uncertainty about the fundamental direction of the electricity industry, and to what extent competitive approaches will be taken in wholesale and retail markets. With EPACT, Congress has spoken clearly, and the structure of the industry today is the structure we will have for a long time to come. There's still a lot of work to do, but it's become easier for us to put aside those fundamental policy issues and get on with chopping wood.
Fortnightly: What policy priorities would you like to see change at NARUC?
Kerr: We are entering a difficult time for folks who have these jobs as state regulators, and there is fairly high turnover. The average tenure for commissioners is about 3-1/2 years, and the institutional knowledge at the staff level is turning over. That is challenging us to look at our approach to education and research. We have formed a new subcommittee to focus on that, and to deter- mine what help we need to provide.
The second big piece is critical infrastructure. We have elevated what was an ad-hoc committee to full-standing committee status, recognizing the prevalence of critical-infrastructure protection issues that cut across the various industry sectors, and federal and state agencies.
Third, we need to think about integrating the work of the various committees. We want to be careful we don't have a silo approach where we are dealing with substantive issues in separate committees and not fitting these issues together.
Finally, it has been more than a decade since the Democrats have been in control of Congress, and we have to make some adjustments to that reality. We have been treated well by members of both parties, but they have different jobs now and we have to adapt to that.
Fortnightly: What about issues such as natural-gas infrastructure, wholesale markets, and resource adequacy?
Kerr: Obviously, we have expanded interest in energy supply and efficiency. [Former NARUC President] Diane Munns was the co-sponsor of the National Action Plan on Energy Efficiency. Working with our research affiliate, NRRI at Ohio State University, we have responded to governor's offices around the country that were interested in what role government and industry could play. We will continue to stay involved in that.
We also spent a lot of time implementing EPACT. We've been working well with the agencies on federal mandatory reliability rules and siting issues. And we will be working more on the perceived need for new base-load generation across the country. That will include issues like carbon policy and increasing concerns about emissions. We're looking at new technologies, such as IGCC and smart metering, which might help us address these concerns.
This whole area raises interesting issues of regulatory policy, with different ideas about cost recovery and allocation of risk. We will be forced to look at some ideas to help the industry address the need for new resources.
Fortnightly: Utilities will play a major role in any strategy to address climate change. How might NARUC help them fulfill that role?
Kerr: We commissioners are the economic regulators at the state level, and not the environmental regulators. But it is imperative for us to be aware of what is going on in that arena because of the obvious impacts it will have on industries using fossil fuels.
As resource decisions are made and we economically regulate these businesses, we need to be understanding and open-minded about various approaches to cost recovery.
There has been a lot of discussion about decoupling earnings from throughput. Traditional ratemaking has valued throughput more than our society is comfortable with as we head into a carbon-constrained world. NRRI and our members will be looking at that through research and various discussions.
Fortnightly: President Bush acknowledged last year that America is addicted to petroleum, and for obvious reasons we should overcome that addiction. Does the utility industry have a role to play, and if so, how can NARUC help?
Kerr: We are hearing about utilities being sensitive to more efficient uses of petroleum, and there are utility businesses out there trying to mainstream the plug-in hybrid. As a way to reduce petroleum use and increase demand for electricity in off-peak hours, there seems to be some synergy there.
I'm not sure what policies might fall into the lap of the state regulator, other than recognizing that environmental and conservation concerns are legitimate. If companies are willing to incur these potential additional costs, we can provide a forum for discussing and understanding why those might be prudent decisions to make.
Fortnightly: Some big utility mergers have failed recently. How can NARUC help states address the complex issues that arise in utility mergers?
Kerr: I hope not too much emphasis is placed on the mergers that weren't approved. Sometimes when people talk about mergers, there tends to be a presumption toward the affirmative. But I trust the agencies involved have done the best job they can, and their concerns are justified.
When Congress passed EPACT, including the repeal of PUHCA (the Public Utility Holding Company Act), it was premised on the stated belief that state and federal regulators were well suited to do this work. It is appropriate for states to fulfill the expectations of Congress, and for each state to apply its own laws. It's not NARUC's place, nor should it be, to take a position and say what types of deals should or should not be approved. What we should do, principally through research at NRRI, is to help state commissions think through the issues.