Deck:
Case studies on how AEP and Southern Co. are preparing for CO 2 regulations.
Author Bio:
Chuck Chakravarthy and John Rhoads are senior executive and consultant, respectively, at Accenture. Contact Chakravarthy at s.r.chakravarthy@accenture.com and Rhoads at john.r.rhoads@accenture.com. The authors would like to acknowledge the contributions made to this article by their Accenture colleagues William Pott, Nate Turner, and Andrew Wickless.
Case studies on how AEP and Southern Co. are preparing for CO2 regulations.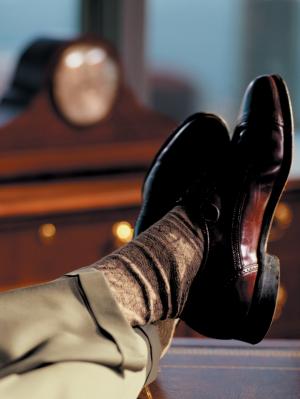 Energy producers already have begun to prepare for coming CO 2 regulations. As a first step, many companies are implementing internal trading schemes. These schemes include defining a scope for participating business units and geographies, and in some cases even setting penalties and creating auditing systems. Some companies have gone so far as to set up internal auctions, formal audit systems, and databases of reduction initiatives. Many of these companies also have designated internal brokers and set externally verified baselines that will lead to meeting reduction targets.
In this article, we have focused on AEP and Southern Co. as case studies of how companies are preparing for a carbon-constrained world, because they are in the top 5 companies in the United States with the highest proportion of coal-fired generation in their fleets. 1
Case Study: American Electric Power (AEP)
AEP owns more than 36,000 MW of generating capacity in the United States and is the nation's largest electricity generator. AEP also is the largest emitter of CO 2 within the utilities industry due in large part to its heavy use of coal (in 2004, 83 percent of total generation was from coal). 2 Through U.S. utility operations, AEP emitted 160.8 million U.S. tons of CO 2 in 2004. 3 Being the largest player in the industry, AEP has communicated to investors a well-developed plan for addressing the coming emissions restrictions. As stated by AEP, this plan includes: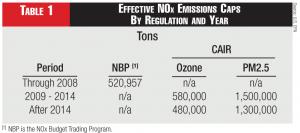 1. Taking voluntary proactive action in the short and intermediate term ( e.g., Chicago Climate Exchange commitment is from 2003-2010);
2. Being engaged in the development of climate policy so that it is as cost-effective as possible;
3. Evaluating longer-term investment decisions such as new generation ( e.g., IGCC) in light of the climate issue and the possibility of future mandatory legislation; and
4. Investing in R&D for the technologies that may ultimately substantially reduce CO 2 emissions ( e.g., FutureGen, carbon sequestration).
While AEP realizes that "companies that have a strategy that considers climate change now in their investment decisions and are taking voluntary actions to reduce their CO 2 footprints should be a better value for investors than companies that do not," it opposes mandatory reduction programs. 4 AEP instead is championing the Chicago Climate Exchange, of which AEP was one of 14 founding members, as the path to self-regulation. AEP does not predict any significant U.S.-based program before 2009. How soon an emissions trading system program will be started depends on who is sitting in the White House.
To meet CO 2 emissions restrictions, AEP plans to make extensive use of offsets and credits provided by new renewable capacity (specifically wind) and by agricultural offsets.