Natural-Gas Revenue Decoupling: Good for the Utility, or for Consumers?
Among a host of arguments for and against RD is the question of upside for consumers.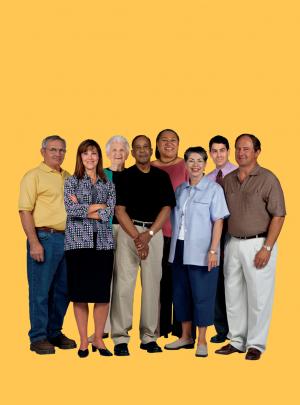 Under standard rate-making, gas utilities have a strong incentive to promote gas sales between rate cases. Owing to regulatory lag, whenever sales grow, earnings increase because of the prevailing rate structure that includes most of a utility's fixed costs in its volumetric charge. Conversely, when a utility sells less gas it recovers a smaller portion of its fixed costs. State commissions have endorsed this rate design over several decades, primarily on grounds of equity. Over the past few years, at the requests of gas utilities in rate filings, volumetric charges have included less fixed costs to reduce the utility's risk from sales fluctuations. Still, with few exceptions, utility shareholders shoulder financial harm whenever sales decline between rate cases.
In response to the sales repression triggered by market forces and the regulatory goal in several states for utilities to promote and fund energy efficiency initiatives, several gas utilities recently have proposed to their state commissions a "tracker" mechanism that severs the link between their earnings and sales. Both gas utilities and conservationists aggressively have fostered this ratemaking mechanism, generically labeled in this article as revenue decoupling (RD). 1 While retaining adequate earnings is the driving motive of gas utilities, conservationists view revenue decoupling as necessary for the removal of utility resistance to energy efficiency. 2
State Activities
At the time of this writing, sixteen gas utilities in nine states have RD mechanisms. Just since the middle of last year, commissions approved RD mechanisms for Vectren Energy Delivery in Indiana, Cascade Natural Gas and Avista Utilities (both in Washington), Questar Gas in Utah, New Jersey Natural Gas, and South Jersey Gas. Other gas utilities with RD include Baltimore Gas and Electric, 3 Washington Gas Light in Maryland, the three major California gas utilities and Southwest Gas in California, Northwest Natural in Oregon, 4 Cascade Natural Gas in Oregon, Vectren Energy Delivery in Ohio, and Piedmont Natural Gas in North Carolina. RD proposals by gas utilities are pending in Arizona, Arkansas, Colorado, Delaware, the District of Columbia, Kentucky, Minnesota, New Mexico, New York, and Virginia.
The rejection or withdrawal of RD proposals has occurred in a few states, including Arizona, Minnesota, and Nevada.
5
For example, in early 2006 the Arizona Corporation Commission rejected a proposal by Southwest Gas (called a Conservation Margin Tracker or CMT).
6
The commission reasoned, "There is conflicting evidence in the record as to whether the recent level of declining per-customer usage will continue into the foreseeable future, and whether conservation efforts are the direct cause of Southwest Gas'