Deck:
A new set of skills and expertise will be necessary to deal with the risks created by new government mandates, new market developments, and new energy technologies.
Author Bio:
Richard Stavros is executive editor of Public Utilities Fortnightly .
A new set of skills and expertise will be necessary to deal with the risks created by new government mandates, new market developments, and new energy technologies.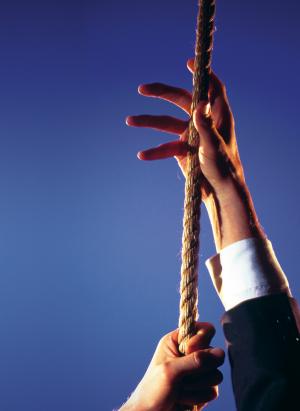 New policies on everything from climate change, wholesale market rules, and the greater adoption of renewable technologies are changing the risk calculus for the entire utilities industry. Many utilities executives believe that survival of the fittest will mean understanding the new risks better than other executives, and they are putting serious money behind that endeavor, according to some experts.
Steve Hanawalt, global energy and environmental executive at performance management software developer OSIsoft, says the race is on to develop better, faster, more comprehensive analysis and systems for this brave new world.
"As we start looking at the market, what we're seeing is you have huge complexity coming at the market. We talked about the … markets going from zonal to nodal. Now you need these complex network models with the ability to forecast [locational marginal prices]," he says, addressing market developments in Texas and California.
Furthermore, Hanawalt says most of the industry not only believes that some sort of carbon legislation will be enacted by Congress, but the industry actively is building systems to model how carbon caps will change how the markets operate.
"You have carbon [legislation] coming, which for some assets adds from 1 to 20 percent of their variable cost. A coal unit that was on the margin is no longer on the margin. Gas might be on the margin now. You really could have a shift in which assets get dispatched based on a company's exposure and their carbon footprint," he says.
In fact, Hanawalt believes the recent decision by TXU to scrap its coal plants in response to environmental concerns may be the first of a trend where "utilities may want to divest coal assets."
He says most of the system developers for energy trading and risk management are getting into the business of preparing their databases for pulling in the carbon position of the utility and being able to manage the risk of that carbon "and to trade around the assets of the carbon."
Hanawalt says the Structure Group, Sungard, and others are all developing this capability.
Angela Ryan, director, the Structure Group, describes what is dominating risk management and energy trading system discussions.
"With the shift to asset-centric trading models, the top issue our clients face is how to holistically manage their risks across the enterprise while optimizing their assets to their fullest potential," she says. Ryan says utilities want risk-management systems that have the ability to achieve an, "accurate view of all trading and asset positions and exposures, perform sophisticated portfolio analytics, and ensure hedging strategies are executed appropriately."
On the assets-optimization side, she says utilities want to invest in systems that automate physical logistics and optimize generation, load forecasting, strategic bidding tools, and storage/transport capacity utilization.
But putting together the ultimate system, all agree, will be easier said than done given the new challenges.