Deck:
Five effective strategies for managing escalating input costs.
Author Bio:
Andy Patterson  is a director in Mercer Management Consulting's energy and utilities practice. Contact him at andy.patterson@mercermc.com.
Five effective strategies for managing escalating input costs.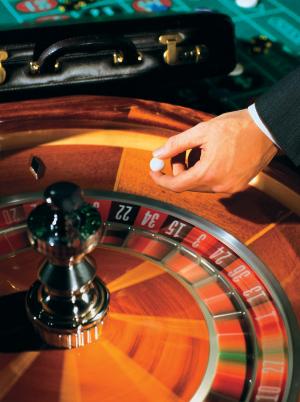 The energy utility supply base historically has been a built-in shock absorber on rate increases, a place where continuous improvement could occur and price concessions extracted. Today, however, as we move into the top of the cycle for the utility infrastructure buildout, the supply market has turned on utilities with a vengeance. The twin shocks of rising commodity prices and emerging labor scarcities have all but eliminated the "low-cost bid" era. Utility project managers everywhere are asking, "How do we explain these budget increases?"
Economic forecasts are mixed as to what 2007-2008 will bring, although there is an increasing consensus that recessionary forces are at work. Earnings softness coupled with rising interest rates and overvalued global-equity markets likely will lead to downward pressures on U.S. GDP growth. Thus, 2007 likely will see base materials and finished good prices increasing overall, but at much slower rates and with greater volatility than in 2006.
What Is the Commodity Price Outlook?
Recent declines in petroleum prices and related reductions in energy costs may work to stave off a slowdown. The problem lies in an uncertain Middle East, where virtually all of the infrastructure is supporting global demand and excess production is concentrated in Saudi Arabia. Any supply disruptions such as a hurricane create exaggerated price volatility, amplified by global demand that continues to outpace the introduction of new supplies.
Global demand also will continue to keep metals pricing high. Copper, aluminum, steel, tungsten, zinc, and other industrial metals will continue the historically high pricing curves seen in 2006. Although prices have come off somewhat, the fundamentals mirror the petroleum sector, with demand outpacing new supply.
U.S. labor costs are the hardest of all to predict. The federal government reported a 2006 unemployment rate of 4.6 percent, down from 5.1 percent in 2005, and it expects the rate to hold relatively steady in 2007. A raise in the federal minimum hourly wage from $5.15 to $7.25 and the looming scarcity posed by an aging workforce are major uncertainties. Will labor scarcity tied to retiring baby boomers become a real issue or another "Y2K scare"? In practical terms, an aging workforce will be less productive and tightening labor markets have the potential to drive wage costs higher.
To assess the future talent outlook for critical energy utility jobs, it's important to start with facts on several fronts:
• Quantifying the entry and exits of workers in key industry jobs over the next 10 years;
• Identifying the approaches and strategies of major peer companies and analogous industries for filling critical talent gaps and managing the loss of knowledge; and
• Preparing one's utility for the challenges of workforce planning and talent strategy development.
An aging workforce is an issue facing most energy companies worldwide. Our research, data, and experience with clients indicate that managers should consider the implications for both company employees and their key supply-chain partners.
What Strategies