Deck:
Energy guru Joseph A. Stanislaw explains how the battle between government and the marketplace is changing.
Author Bio:
Richard Stavros is executive editor of Public Utilities Fortnightly.
It is a debate that rages to this day: whether rate-based regulation (government) or electric competition (marketplace) is a more effective model for the utilities industry and world economies. Joseph Stanislaw, in an exclusive interview, gives us a uniquely authoritative view on this perennial question. In The Commanding Heights, a 1998 book he co-authored with Cambridge Energy Research Associates' (CERA) Daniel Yergin, Stanislaw documented the rise of free markets during the last century, as well as the process of globalization. At the time of writing the book, Stanislaw was co-founder, president, and CEO of CERA. The book takes its title from a speech by Vladimir Lenin, who used the phrase "commanding heights" to refer to the segments and industries in an economy that effectively control and support the others, such as oil, railroads, banking, and steel. Not surprising, Lenin believed the state should control the commanding heights, the most important elements of the economy.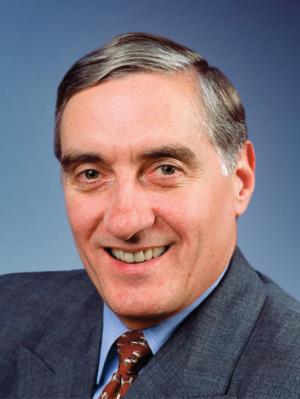 In the book, Stanislaw and Yergin acknowledged a decade ago that the move toward markets in world economies and previously regulated industries was not assured. In the concluding paragraph, they write: "What will really determine whether this change will persist, or whether there will be a swing back, is the quality and character of the confidence that underpins the market place."
Today, Stanislaw explains why confidence in markets has been shaken in some countries and in some industries in the ensuing years, and what could be done to restore it. Furthermore, Stanislaw believes the lesson from the last nine years since the book was published is the question of how local issues speak to global issues. "Given the environmental challenges we have, doing things more locally will reduce the carbon footprint. By being more local, economies become more independent—but not completely independent—local combined with global makes both for a more sustainable local and global economy because each area is more sustainable," he said.
Stanislaw, who is an independent senior advisor to Deloitte & Touche USA's Energy & Resources practice, and founder of the advisory firm, The JAStanislaw Group LLC, is an expert on various issues relating to energy, sustainable development, climate change, technology, and innovation.
In our interview, Stanislaw offers a detailed view and profound understanding of how the forces of supply and demand are changing our industry, our world economies, and our climate.
Fortnightly: On p. 388 of The Commanding Heights, you ask; "Is this move permanent, or will there be a shift back—a recalibration and readjustment in the boundary between state and marketplace—that expands the role and responsibilities of government once more?"
Is this not what we are seeing, when looking at restoration of state control of private businesses in Latin America and Russia, and even the electric industry's reversal on competition?
Stanislaw: I prefer not to call it a reversal as such. I used to think of the world as a being like a pendulum that tick-tocks back and forth. Now, I see it more as a rolling ball. We're back in that phase where we have more nationalism emerging, more state control emerging, more regulation emerging. This is for a variety of reasons. In the resource-rich countries, high prices help drive the desire to control or to have more of a portion of what they see as the rent—or maybe that is the wrong word—but they see it as a larger pie to which they have more of a right. And the producers can be bolder when the prices are high.
Where do you go if you are a buyer and the prices are high? The prices are high because you can't find the stuff or access it so that those who own it have more ability to say, "I want more of that pie." It gives them confidence, more political confidence that they wouldn't have otherwise. But look at some of the national economies where state companies became private companies. Some of the private companies have failed on the promise of lower prices to the consumer. That causes the ball to roll in the direction of more regulation. The government says, "We the government want to make sure that the benefits are accruing to you the consumer, the public, and if the market can't do it we want to make sure we can try to help and do it for you."
Fortnightly: Why in your opinion has electric competition failed to take hold in the United States, while telecom, banking, trucking, and airlines were deregulated successfully?
Stanislaw: I think that, to a large degree, the others you mentioned are more national in their system rather than more state in their system. That's a peculiarity of our political system. You have states and you have the federal system. What can the states do, and what can the federal system do? How do you create the market structure where you have 50 operating systems?
It is a matter of design. How were they designed? There were a lot of state systems or designs that didn't work. They missed a lot of elements, like the need to have some form of pricing in the system for future capital needs.
It's a matter of learning. Will the learning be allowed to create necessary changes to systems when there are failures? It takes time because of a lack of trust. Then there were market abuses that took place due to a variety of peculiar reasons. How do you go back and say, "We've learned, and we can now create a better system"? Will the legislatures allow that and will they trust it?
That's where you have a consistency issue. Prices went up instead of going down. Do consumers trust deregulation? Competition does work. It is how you write the rules. Can the rules anticipate all the eventualities that may arise? Some rules are written better than others, and some are more adaptable than others. Take the United Kingdom (UK), where they kept evolving their system over time. They kept adapting it with learning and experience. They have a regulator in place that can deal with anomalies and can interpret and adapt the rules to change and drive it to make it more competitive. It depends on how to embed adaptability and flexibility. And to instill trust in an independent regulator to help not regulate, but to make sure the market works. In the UK telecoms and power sector it is really the regulator that is entrusted to make the market work better.
Fortnightly: What if we pass the point of no return with respect to climate change? Some believe we will not be able to contain greenhouse-gas emissions. In your mind, does the policy change if climate change cannot be reversed?
Stanislaw: I'm a realist. It is going to be hard to put a dent in to the carbon levels that produce the effects on climate change in 10 years, 20 years, even in 50 years. You can't do much in 10 years because of the buildup already in place, and the reality of China, which will replace the United States as the number one emitter this year or next year. China is building one coal power plant a week. So, it is pretty hard to change that system.
We haven't passed an effective CAFÉ standard change in the United States, and we are talking about the year 2020 for the implementation of more stringent measures Europe has recently agreed upon.
So, being realistic, we are not going to do it in 10 years. Is that disaster? I don't believe it is a disaster if we start and accelerate the changes needed. If you are effective in establishing changes in that direction in the next 5 to 15 years, you'll begin to eventually see a reversal.
Fortnightly: Can competitive power markets co-exist with government mandates for more renewable energy? What is the point of locational marginal pricing (LMP), which offers market price signals at thousands of points on the grid, if regulators will simply mandate a fixed market share for renewable energy, without regard to price?
Stanislaw: Most important of all is to put the cost of carbon into the system so this becomes easier. Then you can look at the competitive nature of coal versus windmills, coal versus solar. They are competing on the same playing field because the cost of carbon is being included in the equation. That would allow a utility then to make a more competitive choice. The second would be to put demand into the power-company energy portfolio. Allow the power plant to help you use less electricity as well as building alternative forms of providing electricity, and finding very effective ways in making money by helping the customer use less energy.
The utility will do that so that electricity demand will go down, and the utility will be paid a little more to cover the capital costs. So, put the cost of carbon in to the system, then the company can make economic rational decisions on conventional power plants versus alternative energy.
Fortnightly: You say the ultimate goal should be to transform today's energy policy into a sustainable technology policy. How do we know we are not betting on the wrong technology, or that the government has the stomach to subsidize these technologies ad infinitum?
Stanislaw: We're not going to pick technologies. We're going to create a market where all of the costs are recognized. The extreme would be no subsidies for anyone. Create a market with the real cost to the commons, and let technology entrepreneurs compete on this newly defined competitive playing field. Ethanol, corn-based or second-generation biomass, or coal plants with sequestration, nuclear, solar and wind, but with all the costs that they are facing. And it's clear what the costs are. Let them all compete.
Fortnightly: How and when should the subsidies that exist for oil, nuclear and wind, and other fuels be phased out?
Stanislaw: Maybe the best way is to just remove the subsidies for everybody and let the new market structure work. There is no one technology that is going to be the silver bullet. The demand for energy is so large that every economically viable technology will find its own niche markets. So, we have to think in terms of different markets and let the market players go for the markets where the technology actually works—practically and competitively.
I realize that this is an idealized world. It will take time for us to get there. But now is the time to start.