When Two Worlds Collide
Energy guru Joseph A. Stanislaw explains how the battle between government and the marketplace is changing.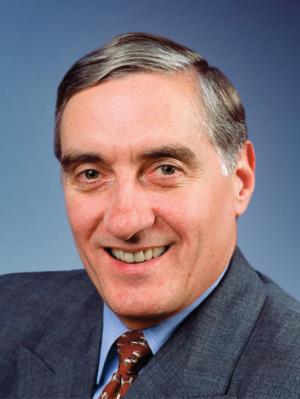 It is a debate that rages to this day: whether rate-based regulation (government) or electric competition (marketplace) is a more effective model for the utilities industry and world economies. Joseph Stanislaw, in an exclusive interview, gives us a uniquely authoritative view on this perennial question. In The Commanding Heights , a 1998 book he co-authored with Cambridge Energy Research Associates' (CERA) Daniel Yergin, Stanislaw documented the rise of free markets during the last century, as well as the process of globalization. At the time of writing the book, Stanislaw was co-founder, president, and CEO of CERA. The book takes its title from a speech by Vladimir Lenin, who used the phrase "commanding heights" to refer to the segments and industries in an economy that effectively control and support the others, such as oil, railroads, banking, and steel. Not surprising, Lenin believed the state should control the commanding heights, the most important elements of the economy.
In the book, Stanislaw and Yergin acknowledged a decade ago that the move toward markets in world economies and previously regulated industries was not assured. In the concluding paragraph, they write: "What will really determine whether this change will persist, or whether there will be a swing back, is the quality and character of the confidence that underpins the market place."
Today, Stanislaw explains why confidence in markets has been shaken in some countries and in some industries in the ensuing years, and what could be done to restore it. Furthermore, Stanislaw believes the lesson from the last nine years since the book was published is the question of how local issues speak to global issues. "Given the environmental challenges we have, doing things more locally will reduce the carbon footprint. By being more local, economies become more independent—but not completely independent—local combined with global makes both for a more sustainable local and global economy because each area is more sustainable," he said.
Stanislaw, who is an independent senior advisor to Deloitte & Touche USA's Energy & Resources practice, and founder of the advisory firm, The JAStanislaw Group LLC, is an expert on various issues relating to energy, sustainable development, climate change, technology, and innovation.
In our interview, Stanislaw offers a detailed view and profound understanding of how the forces of supply and demand are changing our industry, our world economies, and our climate.
Fortnightly: On p. 388 of The Commanding Heights, you ask; "Is this move permanent, or will there be a shift back—a recalibration and readjustment in the boundary between state and marketplace—that expands the role and responsibilities of government once more?"
Is this not what we are seeing, when looking at restoration of state control of private businesses in Latin America and Russia, and even the electric industry's reversal on competition?
Stanislaw: I prefer not to call it a reversal as such. I used to think of the world as a being like a pendulum that