Deck:
How to manage the metering selection process.
Author Bio:
Ivo Steklac is the president and founder of Enspiria Solutions Inc. Andrew Trump is a senior consultant with Enspiria Solutions. Contact Steklac at isteklac@enspiria.com.
How to manage the metering selection process.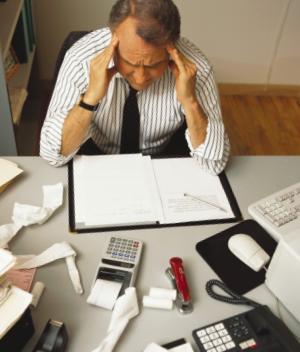 Selection of an advanced metering infrastructure (AMI) system is a complex process. It requires a competent team with a wide range of expertise and skills including business process, project management, finance, and information technology (IT). To navigate the challenging landscape of customers, regulators, and executive management, the team also needs adept marketing and political skills. The selection process takes considerable time, goes through distinct phases, and is subject to outside influences that will interrupt progress.
Furthermore, selection strategies range widely depending on company needs. Some utilities may issue a narrow solicitation for a specific technology, whereas other utilities may look more broadly at a full turnkey AMI solution that includes installation, system integration, project management, and a variety of contracting options. In any event, the selection process must address the following success factors to avoid the risks of poor choices, ruined budgets, and failed implementation:
• Formulate an effective AMI strategy;
• Include the right skill sets on the AMI team;
• Rigorously identify AMI benefits;
• Create a business case framework;
• Collect and consolidate AMI requirements;
• Evaluate business-structure options;
• Establish vendor selection criteria; and
• Consider a pilot or field test.
Formulate an Effective AMI Strategy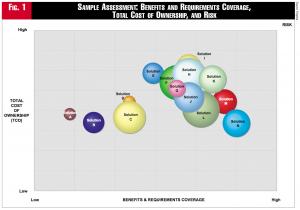 AMI is sufficiently complex that it requires a well-defined strategy to maintain executive, internal, and external stakeholder support. A well-defined strategy provides the "rules of the game" so that all participants—players, referees, and spectators—readily understand what is allowed, how the game can be won, and when the players are in or out of bounds.
Companies must be prepared both to wade into a thicket of complex issues that can touch nearly all areas of the utility operations, and to identify early on the team's biases. These often include an inordinate emphasis on technology, the casual treatment of the benefits case, and the creation of technical requirements directly from a list of benefits (versus carefully mapping benefits to functional requirements).
It is important to assemble a skilled, cross-functional team with a strong leader, a clear team charter, and unwavering executive sponsorship. Recognize that there are distinct phases of this process including strategy, benefits quantification, business process and technology gaps identification, requirements development, solicitation and evaluation, and contract negotiations.
Not to mention, prepare a plan and budget, identify the contingencies, and then work to meet the plan within these parameters. Of critical importance (and often overlooked) are strong methodologies for project, quality, and risk management, as well as techniques and tools to design the process and keep it on track, on budget, and on time.
The Right Skill Sets on the AMI Team
AMI can affect, and be affected by, almost every operational area of the utility business. This broad reach needs the stewardship and guidance of a cross functional team of business and technology experts.
The recommended cross-functional AMI team is composed of five to six