Deck:
What do customers get from AMI investments?
Author Bio:
Chris King , president of eMeter Strategic Consulting, has testified before Congress on smart meters and demand response. He is chair or board member of several demand-response organizations. Contact him at chris@emeter.com.
What do customers get from AMI investments?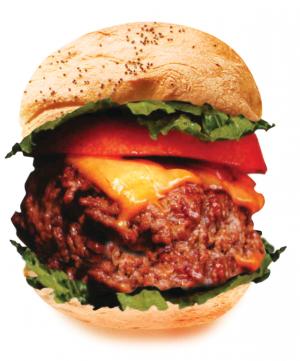 Along with power plants, investments in advanced metering infrastructure (AMI) are among any utility's largest capital projects. Plenty of good operational reasons support AMI investments, including lower meter-reading costs, better outage restoration, and more timely and accurate meter reads. But beyond fewer estimated bills and less trampled gardens, what are consumers really getting from AMI?
Perhaps more important, what do utility regulators expect? After all, regulators must approve cost recovery before utilities can make what are sometimes multi-billion-dollar investments. Showing sufficient cost-effectiveness to obtain regulatory approval almost always depends on achieving demand response or other societal benefits in addition to operational savings, ranging from about 10 percent for PG&E to nearly 40 percent for San Diego Gas & Electric. 1
To meet these growing policy expectations, consumers need tangible results from AMI. Regulators are looking for AMI to deliver on four of the most important life goals of Americans today—and one related specifically to electricity: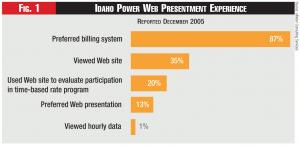 • Reliable Service;
• Economics;
• Convenience; and
• Environmental Responsibility.
Utility commissions are responding to their constituents by dramatically increasing emphasis on funding for energy-efficiency and demand-response programs. They believe—and expect—AMI will contribute substantially to both areas.
The good news is that pilot programs and rapidly emerging technologies validate this belief. One recent pilot found that AMI-provided information reduced total consumption by 6 percent—roughly the equivalent of replacing every incandescent light bulb in America with a compact fluorescent one, 2 or removing the greenhouse-gas emissions of more than 8 million cars. By educating consumers on the link between power use and global emissions—a relationship that changes by the hour—AMI-provided data can help consumers manage carbon emissions in addition to costs.
Information and Control
Information and control—the twin promises of AMI—are the means by which consumers can pursue the four goals above and the common denominators that support all of the goals. The key information is:
• How and when electricity is used; and
• The relationships between that electricity use and costs, emissions, and resource adequacy.
Automatic control enables convenient usage adjustments to lower costs, reduce carbon output, and increase reliability.
In our high-tech age, we tend to leap first to providing information using the Internet or using new devices such as smart thermostats. However, in so doing we ignore our intuition about how the vast majority of us actually get information about our electricity use—the monthly bill.
Research supports this. In the California Statewide Pricing Pilot, 82 percent of customers said their preferred source of information is with the mailed or e-mailed bill. Idaho Power pilot customers were given the option of selecting a billing statement as the preferred medium for reviewing their usage; 87 percent responded that this is the preferred mechanism for receiving consumption data (see Figure 1, "Idaho Power Web Presentment Experience" ) . The other options given were to