Deck:
Wall Street sees "green" in demand response, energy efficiency, and distributed generation. Will the industry step up?
Author Bio:
Tom Brunetto is managing partner at Distributed Energy Financial Group (DEFG). He can be contacted at tbrunetto@defgllc.com.
Today's energy utilities face an unprecedented number of challenges, including infrastructure needs, rising energy costs, public demands for environmental stewardship, and investor calls for a sustainable business model.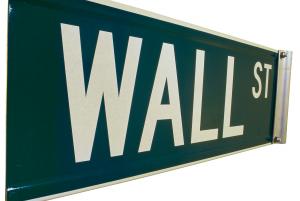 We recently conducted research to evaluate whether innovative solutions for meeting future energy needs such as demand response (DR), energy efficiency (EE), and alternative distributed generation (DG) (e.g., photovoltaic cells, wind, energy storage) could become a sustainable and viable part of the future energy infrastructure. Critical to whether the alternative solutions can become part of the future energy infrastructure is Wall Street's view of utilities that pursue these options. Implementing the alternative solutions will require capital as well as an understanding of the risks.
Our findings indicate that Wall Street is paying attention, but the jury is still out concerning the role of alternative solutions in the energy utility's future. As part of the research, we interviewed Wall Street utility analysts to obtain a financial perspective on how investing in these options could affect Wall Street's view of a utility. Our research found that, as expected, the primary focus of Wall Street when evaluating companies is earnings. However, we also found that Wall Street is becoming more favorable toward investment on DR, EE, and DG activities. This change is occurring because utilities are being allowed to earn a return on these investments, and there is a growing recognition that these investments assist in managing business risk as well as contribute to the sustainability of the business.
When viewing DR, EE, and DG activities, Wall Street analysts consider the size of the effort to determine if it will have any financial impact. To attract attention, DR, EE, and DG investments need to reach a level that will affect earnings and attract the attention of investors. The specific level of investment that attracts investor attention will vary depending on the utility, regulatory environment, and other investment requirements. However, a general rule of thumb is that an investment of 2 to 4 percent of revenue in DR, EE, and DG will have an impact on earnings, and attract attention, if the appropriate regulatory policies are in place. This investment level includes program costs, rebates, research, measurement and verification, and infrastructure investment to support DR, EE, and DG.
The View From Wall Street
Analysts focus on the following specific areas when considering the impact of DR, EE, and DG. First and foremost is the ability to earn a return on the investments.
It is no surprise that the ability to earn on invested capital was the primary focus for analysts. While it is understood that there may be a qualitative value to investments in "green" or alternative solutions, unless there is the ability to earn a comparative rate of return, capital could be put to use in higher returning opportunities. Analysts also look at fixed costs and revenue recovery, which is independent of energy sales. For most businesses the idea of selling less product is not a good strategy and leads to reduced revenue and earnings. Wall Street is concerned that alternatives such as DR, EE, and DG will put existing earnings, which are derived from the sale of the energy commodity, at risk. Risk and uncertainty are key concerns for Wall Street. Separating the recovery of fixed costs and earnings from the volume throughput, or the sale of energy, provides a mechanism for managing the risk of earnings recovery on existing assets. In addition, investors expect certainty of rules.
For analysts it is important to be able to model financial performance and risk. To do that effectively, the rules for cost recovery and return on investment need to be clear. Clearly, ambiguous rules lead to uncertainty and risk that the expected returns from DR, EE, and DG will not materialize. Clarity is especially important because the cost recovery and earning rules are relatively new in most cases. As a result, there is little history to support specific earnings levels or likely regulatory actions on investments. That's why a proven track record will be a key indicator.
With all the interest and activity around a clean environmental footprint, and DR, EE, and alternative DG solutions, it is difficult at times to separate the hype from actual results. To do this, analysts look to a proven track record of both operational and earnings results from these alternative solutions. A proven track record reduces the implementation and technology risks associated with new solutions, affirms management's commitment to implementing alternative solutions, and confirms management's ability to deliver earnings and cost reductions from these solutions.
Moreover, concern about the sustainability of the business has become a focus for Wall Street and the analysts. Liability that may be associated with environmental impacts and a utility's carbon footprint is attracting concern on Wall Street. Analysts want to know that management is focused on managing the potential environmental liabilities and are leveraging the goodwill of the community and regulatory environment that comes from managing the carbon footprint and being a "good" corporate citizen. With the heightened awareness of climate change, not meeting customer and regulator expectations in this area can have significant good-will and monetary consequences. By pursuing these focus areas, management is taking innovative steps to manage the risks associated with implementing DR, EE, and DG solutions, as well as increasing the choice and value of the products being offered to customers.
The Role of Legislators and Regulators
Based on the findings from our Wall Street analyst interviews, the trends in the utility industry, and recent regulatory policy decisions in California, Colorado, New York, and New Jersey, legislators and regulators have a key role in enabling the sustainability and viability of utility-driven DR, EE, and DG programs. This role has three primary dimensions.
First, to attract capital, regulators will have to establish a level playing field among DR, EE, and alternative DG resources and traditional infrastructure investments with respect to earnings and risk. For example, in the area of energy efficiency and distributed generation, to reduce the risk of non-recovery of earnings on existing assets associated with EE and DG options, regulators will have to provide fixed costs and revenue recovery that is independent from sales. In the area of demand response, implementing innovative DR solutions will require new technologies and advanced metering infrastructure (AMI). Regulatory support for prudent infrastructure investments will be required to achieve sustainability. Moreover, legislators and regulators will have to provide guidance to address the heightened concern regarding energy costs, security and reliability issues, and environmental protection. Aligning regulatory and legislative policies will reduce confusion and improve the speed of implementation. That way, establishing clear rules will reduce the financial risk for investors and attract capital. In addition, new regulatory frameworks will be required as a result of these new options, including carbon cap and trading, and carbon and solar markets—just to mention a few. Regulators and legislators will be the key to establishing an effective platform so that utilities can execute and deliver value.
There are new risks associated with DR, EE, and DG options, such as price increases to support infrastructure investment, experiments with new products and services (e.g., real time and critical peak pricing), investment in innovative technologies (e.g., AMI and communications protocol), and the use of market-based solutions (e.g., solutions where customers have a participation choice) to meet projected firm load growth. The regulator will play a key role in determining how much risk the consumer is willing and able to accept. That risk level will be critical in determining whether DR, EE, or alternative DG options become sustainable or just remain programs like they were in the late 1980s. The risk level also will determine the amount of innovation introduced into the market through a regulatory environment.
Regulators should be interested in supporting DR, EE, and alternative DG options because they provide value to a utility's customers. This value comes from giving customers a choice in the way they consume and manage their energy, reducing their energy bill and providing customers with more environmentally friendly products. These are all very important attributes in this time of rising energy prices, concerns about resource adequacy, and climate change. But the first hurdle to overcome to achieve sustainability for DR, EE, and alternative DG options is to create a level playing field for the consideration of both innovative and traditional investments. This will attract capital and ensure the proper allocation of capital among these options.
The Way Forward
How does the industry create a level playing field for green investments? Decoupling earnings on existing assets from sales levels to reduce the risk associated with future earnings of EE and DG activities, that reduce sales, is one idea.
For utility employees and customers, it is somewhat confusing to have a business that produces energy, and sends messages to reduce the use of energy. This confusion comes about because customers normally associate the sale of a product with increased earnings. This is a good thing. Decoupling provides clarity in mission and message because it focuses the sale on service not volume. There are a number of ways to achieve decoupling or fixed costs and revenue recovery, including bi-annual rate reviews, narrow scope rate cases, lost revenue adjustments, infrastructure recovery riders, and decoupling mechanisms based on specific cost and revenue performance metrics. It is important to remember that quick recovery of expenses will be necessary. DR, EE, and DG activities that are of a scale equal to the addition of a generation plant or transmission investment will have significant expenses. These expenses can have a drag on earnings unless recovered quickly. The use of cost- recovery riders along with pre-approved budgets reduces this drag on earnings. In fact, for Wall Street, as our analyst interviews confirmed, it is all about earnings. If there are two choices, a traditional generation solution that earns a rate of return, or an alternative solution where there is full cost recovery but no rate of return, efficient markets will direct capital to the solutions that will provide the higher rate of return. Creating a regulatory asset for the DR, EE and DG investments will align the investment decision with policy and provides shareholder value for investing in alternative solutions. It alleviates the anomaly between traditional and alternative resources. It also will send a signal to Wall Street that there will be increased earnings on DR, EE, and DG investments, which then attracts capital. Also, a Recovery of Allowance for Funds Used for Conserving Energy (AFUCE) should be established.
As DR, EE, and DG solutions grow, the level of funds required to develop and support these programs will become significant. Similar to constructing a large generation unit, there will be costs associated with obtaining these funds that may not be recovered until a future rate case. These costs could be a drag on earnings. For traditional resources, regulators have provided a mechanism called Allowance for Funds Used During Construction to recover these costs. AFUCE would operate as a similar mechanism for those companies that did not have a tariff rider to recover these expenses. AFUCE would provide a mechanism to recover interest charges on funds for DR, EE, and alternative DG solutions among rate cases that would reduce the drag on corporate earnings. Further, alignment of depreciation rates with the life expectancy of the newer technology investments would be a significant advancement.
Most of the newer devices that will be used with DR, EE, and DG solutions include significant electronic and computer technology. As a result, these devices will have shorter life expectancies than traditional investments. In addition, technology will continue to advance, reducing the useful life of these solutions and increasing the depreciation rate. As DR, EE, and DG solutions become a larger part of the energy infrastructure, depreciation rates need to remain aligned with the advancement in technology to appropriately reflect the value of these investments over time and prevent barriers to future innovation. It also follows that accelerated depreciation and recovery for assets that are being replaced also should be made available to renewable and other green technologies. For a number of companies that are considering investing in infrastructure that supports DR, EE, and DG solutions, such as AMI, the infrastructure they are replacing is not fully depreciated. This occurs because the existing asset still is usable and meets the needs of the functions it was designed for. However, with the rapid advancement of technology, these functions are obsolete. The new solutions improve service and meet new customer expectations. Therefore, while the existing capital investment still may be usable, it will not support DR, EE, and DG or future business needs. Under a regulatory environment, unless a utility is allowed to accelerate depreciation of old assets, this will be a cost barrier to innovation and could prevent the rapid movement to newer technologies. Allowing the accelerated depreciation of these assets and the recovery of the remaining value removes this barrier. It also reduces the risk associated with implementing DR, EE, and DG solutions and supporting infrastructure investment.
Our recent research indicates that an opportunity exists for DR, EE, and alternative DG to become a sustainable and viable part of the future energy infrastructure. This opportunity is supported by Wall Street paying attention to these solutions as a means to increase earnings and assist in ensuring the sustainability of its business. Regulators will play a key role in the development of this opportunity and in utilities being able to meet the new energy challenges. At a minimum, a level playing field must be established among DR, EE, and alternative DG options and traditional investments for sustainability to take place. This will require leadership from both the utilities and regulators.