Deck:
Ratepayer advocate Michael Shames has been fighting utilities for a quarter century.
Author Bio:
Bruce W. Radford is publisher of Public Utilities Fortnightly .
Ratepayer advocate Michael Shames has been fighting utilities for a quarter century.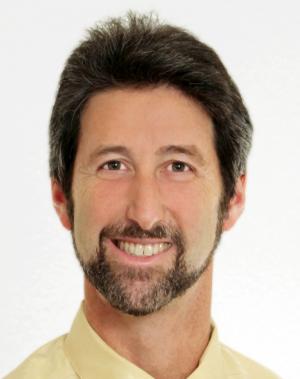 Calling himself the "world's greatest consumer," utility watchdog Michael Shames loves to tell the story of how in 1981, as a law student in San Diego, he turned a daring scheme into one of the country's most successful-ever utility ratepayer advocacy groups. (See his online books at www.worldsgreatestconsumer.com.)
It seems he had read an obscure law-review article, explaining that when utilities sent out their monthly bills to customers, they often paid standard postage without making use of all of the allotted "space" (the postal weight allowance) in their billing envelopes.
So why not take that news straight to the California Public Utilities Commission (CPUC)? Once there, he asked the CPUC for permission to create a nonprofit consumer group to keep tabs on California utilities. The money would come, in part, by forcing the utilities to make available all that "extra space" in their monthly billing envelopes, by stuffing them with notices to solicit contributions from customers to help fund the new watchdog group.
And so the law student Shames had started on his life's work, helping in 1981 to create the Utility Consumers' Action Network (UCAN), where he has served as executive director since 1985. That may make Shames one of, if not the longest-serving ratepayer advocates in the country.
Fortnightly: What led you to become a consumer advocate in the energy field?
Shames: I had always found that utility issues involved a fascinating confluence of policy issues, changing technologies, and complexities that required someone with specialized knowledge to represent the general public.
Activism has been a lifelong interest … from grade school onward. And being somewhat of an early adopting geek, I found energy issues to be of particular interest.
I often brag that I am bilingual, possessing a passing command of the English language along with a mastery of utility-speak.
Fortnightly: What was the first issue, case, or project that you worked on at UCAN?
Shames: One of my more high-profile cases involved a proposed takeover of San Diego Gas & Electric Co. (SDG&E) by Southern California Edison in the 1990-1991 time frame. At the time, insiders viewed the "merger" as a done deal. Yet, it ultimately failed.
I was a key player in the "defense" of San Diego against the Edison takeover effort. And one of the key lessons I took away from the experience was the importance of developing coalitions. When I take on a utility (or regulatory) practice, I usually lay the foundation for that effort by developing a broad-based coalition of diverse interests. To do so, you must be viewed as a credible and forthcoming resource by coalition members. I make a major effort to be as accurate and transparent as I can, so that current or potential future coalition members are confident that they are getting a straight, thoughtful, and expert viewpoint when they are dealing with me.
Fortnightly: Back in the mid-1990s, did you get involved in the