Deck:
Ad hoc approaches will fall short when the workforce crisis strikes.
Ad hoc approaches will fall short when the workforce crisis strikes.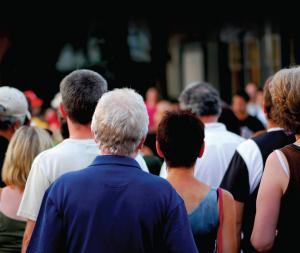 Utilities are feeling the pain from shortages of skilled employees who are critical to maintaining high quality in operations and building business for the future. These shortages will get worse, perhaps much worse.
Utilities find it increasingly difficult to attract and retain talent in tight labor markets; to accommodate younger employees with different approaches to life at work; to retain older employees considering early retirement; and to transfer critical knowledge within the firm. Though many industries face similar challenges, the situation faced by utilities is particularly acute, in part because of insufficient enrollment in feeder programs, large numbers of retirement-eligible employees, thin ranks at middle-management levels, and the growing demand for new generation and for infrastructure replacement.
Even as executives acknowledge the risks that such shortages pose to their businesses, most have relied mainly on a series of isolated actions to deal with them. However, experience shows that a reactive approach is not sufficient to meet this long-term strategic issue. By understanding the forces behind the talent shortage and anticipating the potential ramifications, executives stand a better chance of instituting a comprehensive strategy to mitigate the risks and minimize the financial and operational impacts. An analytic, fact-based approach to future workforce gaps will allow utilities to deploy appropriate workforce management initiatives.
Workforce Dynamics
Before utilities can solve the problem, they must define it for their particular circumstances. That means understanding the dynamics of the current employee base and the drivers of turnover, and in turn, workforce gaps.
Most utilities rely largely on qualitative sources to assess these gaps—anecdotal evidence, performance reports, and assessments by leadership. When they do take a quantitative approach, they look mostly to aggregated workforce statistics. While these sources can give an indication of the general problem, they don't pinpoint which locations and business units are most at risk. Without a more nuanced analysis, it is impossible to draft actionable, specific strategies to tackle the issue of talent loss. More detailed analyses will allow utilities to identify which areas of the business are most vulnerable ( see Figure 1 ).
First, focusing on disaggregating historic workforce trends, by business function and location, will help project workforce gaps. This will allow senior executives to identify the areas of the organization that are most at risk and to prioritize workforce management initiatives accordingly. The three main drivers of workforce gaps are retirements, non-retirement attrition, and employee transfers. By analyzing disaggregated historic data on these metrics and applying an understanding of current trends and market knowledge, utilities can develop an analytic, fact-based perspective on future workforce gaps.
Retirement arguably is the single greatest workforce threat facing utilities today. Most utilities already have a significant retirement-eligible population, though some of those employees choose to work beyond their retirement-eligible dates. A simple comparison of the number of retirement eligible employees in a given year with the number of actual retirements hints at the retirement