Deck:
Global markets affect domestic prices, exports and infrastructure.
Author Bio:
Mason Caperton and Scott Davis are consultants with Ventyx's Energy Advisers Group.
Global markets affect domestic prices, exports and infrastructure.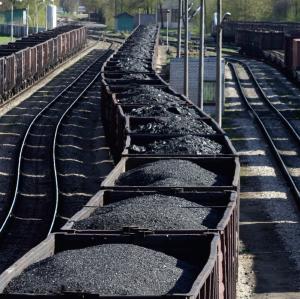 Who knew coal-supply issues in countries far away from U.S. markets could have a massive impact on domestic supply and pricing, helping to increase prices for Appalachian coal by 260 percent in the past year? Despite what might have appeared to be an isolated U.S. coal market, recent events throughout the globe, such as supply disruptions in Australia and South Africa and increasing demand in some Asian countries, have shown that U.S. markets indeed are a major part of the global coal economy. Countries like Australia, South Africa and China are major players in the global coal market on both the supply and the demand side, and while it may not have been seen before, their problems can ripple far beyond any country's borders.
The global seaborne coal market naturally divides into the Atlantic and Pacific markets. Historically, there has been little supply competition between the two. The Pacific market's largest coal suppliers are Australia, Indonesia and China. Australia exported approximately 215 million tons of coal into the Pacific market in 2006. Indonesia exported 130 million tons into this market, while China exported 77 million tons. All three countries are major suppliers of the Pacific market and only recently have supply disruptions from these sources been shown to have a major impact on global coal economics.
The Atlantic market's two main suppliers are South Africa and South America. South Africa exported approx- imately 80 million tons of coal into the Atlantic market in 2007, while South America exported close to 78 million tons. Around 50 percent of South America's Atlantic market exports flow to European markets, whereas nearly all of South Africa's exports to the Atlantic flow to Europe.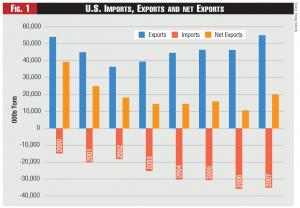 Recent events—such as flooding in Australia and increasing demand in China (coupled with decreasing exports from China) significantly have decreased the coal supply from the Pacific market, while coal demand continues to grow. The predictable result has been increased prices in the Pacific market. In order to take advantage of high prices associated with this supply scarcity, South African suppliers are exporting more coal into the Pacific market. The increased exports are taking coal supply away from South Africa's "natural" market, the Atlantic market, and have left a supply shortage in the Atlantic market (particularly Europe), forcing buyers within this market to turn to swing suppliers such as the United States.
U.S. Coal Markets
The U.S. is the second largest consumer of thermal coal in the world (China is number one). Due to its demand for electricity, the U.S. has been a net importer of thermal coal since 2002 when South American imports gained acceptance within the eastern seaboard markets. U.S. thermal imports increased from 9.8 million tons in 2000 to 31.4 million tons in 2006. During this same time frame, exports of thermal coal decreased from 23.9 million tons to 21.4 million tons.
Still, the country is a net exporter of coal due to the metallurgical (met)