Deck:
Strategic transformation demands more than score-keeping skills.
Strategic transformation demands more than score-keeping skills.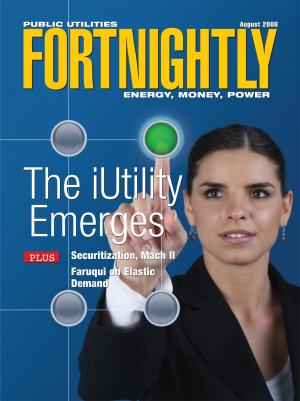 Financing the energy enterprise is a complex undertaking. Recent events suggest companies are looking to multi-talented CFOs—whether they have utility industry experience or not—to deliver more guidance to business operations. Several of the industry's top-performing companies—for example, Energy Future Holdings (the former TXU), Exelon, and Sempra Energy—have been guided by CFOs with an expansive sense of what the finance office should offer to the business.
Increasingly CFOs are developing the skills and capabilities to move beyond the traditional role of traffic cop to the more valued roles of business partner and enabler.
Improvement Mavens
Former Exelon CFO John Young recently became CEO of Energy Future Holdings. Young's appointment marks the second time the big Texas utility has tapped an enterprising CFO for the CEO position. In early 2004, former Entergy CFO John Wilder was named CEO of TXU. Through outsourcing, asset sales and other restructuring efforts, Wilder strengthened the company's balance sheet before last year's dramatic takeover by KKR and Texas Pacific Group. Wilder was comfortable with these sorts of big, transformative initiatives because, while serving as the Entergy CFO, his team partnered with business leaders to meet the operational imperatives of cost effectiveness and improved risk management. 1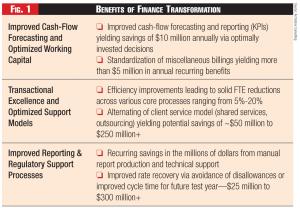 What's notable about Young is in his previous role as president of Exelon Generation, he managed its nuclear, fossil and hydro operations and also had responsibilities for Exelon's Power Team, overseeing power trading and marketing operations. Far from being limited to simple utility accounting skills, Young has deep experience with the revenue-generating parts of the energy business, which is invaluable knowledge for the debt-laden Energy Future Holdings.
That same dynamic is at work outside of Texas as other leading CFOs view themselves as improvement mavens.
SunEdison in September 2007 appointed utility industry outsider, Carlos Domenech, as CFO. While SunEdison is North America's largest solar-energy services provider and isn't a traditional utility, demand for its services within the sector is growing rapidly. Like Wilder before his appointment as CFO of Entergy, Domenech didn't have energy industry experience. Instead, Domenech was CFO at Universal Pictures' International Entertainment, where he led its integration with NBC and managed financial reporting across 25 countries. In praising Domenech's experience, SunEdison's CEO highlighted his "diverse industry experience with multi-national enterprises and expertise in supply chain." Reading between the lines, the SunEdison CFO will play a part in strategic business improvement. Bean counters need not apply.
Finally, consider Sempra Energy's Mark Snell, another CFO with extraordinary business improvement success. In a CFO Magazine article published in July 2007, Snell described how his charge—the Sempra trading, generation and commodities operations that grew fivefold in five years—accounts for more than 50 percent of Sempra's income. The rest comes from the company's SoCal Gas and San Diego Gas & Electric utility businesses. Again, a traditional CFO with a score-keeper mentality coming from a finance organization might not have seen and seized the opportunities.
CFOs After Enron
What