Deck:
How to maximize shareholder value across the enterprise.
How can utility companies ensure investment dollars are being allocated wisely?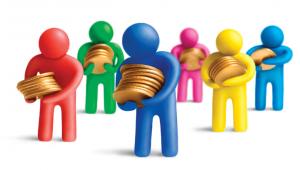 Utilities aim to maximize the performance of their assets in order to maximize overall shareholder value when attempting to solve various business problems. Examples include how to improve the returns from business units that are still new and have yet to prove their viability; where to invest to sustain the fiscal-year performance of a star business unit; or how to decentralize decision making and empower field engineers.
Corporations often fail to realize that optimizing individual asset performance doesn't always create optimal enterprise value—even though local asset level performance might be aligned with the overall corporate strategy. More often than not, financial performance data is collected and analyzed at an asset level, while the ultimate corporate goal is to optimize business performance at a portfolio level.
The disconnect between local asset optimization and shareholder value (SHV) comes from operating in a multiple-asset, multi-dimensional, complex business environment, while trying to make investment decisions using "two-dimensional" data. A utility ultimately consolidates the financial results of its portfolio of assets into a single set of financial statements. Often, many of the financial measurements are not segmented by individual assets, only collected and reported at a corporate level. These financial measurements, directly or indirectly through further consolidation, are used to measure and report the value the enterprise creates for its shareholders—its ultimate corporate goal.
Asset portfolio management (APM) attempts to capture and analyze the relationships among the drivers of SHV at the portfolio level. It provides management with a well-informed, multi-dimensional picture to help make efficient asset investment decisions that optimize the total enterprise SHV.
Asset Portfolio Management
Under the APM approach, the elements of SHV are analyzed to create a visual map linking the creation of SHV to strategy, projects and day-to-day operations. APM uses a framework that identifies and captures the relationships among value drivers at the portfolio level. APM, thus, provides a comprehensive multi-dimensional view of corporate performance, from the perspective of a single value-creating entity, thereby supporting portfolio-investment decisions with a unified powerful direction.
At the core of APM is the shareholder value map (SVM), which analyzes SHV in terms of its components and drivers. SHV is determined by four basic components: revenue growth, operating margin, asset efficiency, and expectations (see Figure 1). The brief working definitions of these key components are:
• Revenue Growth: Improvement in the company's top line, including payments received from customers in exchange for products and services. This is a key measure of operational effectiveness.
• Operating Margin: The portion of revenue left over after taxes with the cost of providing goods and services subtracted. This is a key measure of operational efficiency.
• Asset Efficiency: The value of assets used to run a business relative to its current revenues. This is a key measure of investment efficiency.
• Expectations: The confidence shareholders and analysts have in the company's ability to perform well in the future.
Managers at an asset level take actions to maximize SHV by improving internal value mechanisms. But a utility company can take actions to improve one of the SHV drivers—asset efficiency—and can target a set of areas for improvement (see Figure 2).
There are many levers that a company can use to improve overall SHV through targeted projects. This is achieved by allocating investment resources among potential SHV improvement projects. At a power generation plant, for example, management may choose to upgrade old equipment and reduce unplanned outages in order to increase production, as well as reduce maintenance costs. In another instance, the best return on investment might come from improved receivables through better invoicing, bill-to-pay processes and systems.
SVM provides a framework for identifying levers that utilities can use to recognize and prioritize projects that increase SHV.
APM Benefits
Investment decisions made by management at a plant or business unit level are aimed at maximizing SHV for the business unit—and therein lies the conflict between maximizing SHV at the local level versus the corporate level.
The investment resources available to business units typically are allocated at the corporate level in conjunction with the business unit's operating plans and budgets. Most companies may believe they have optimized assets at the corporate level. In reality, this might not happen because while investment allocations are made at the corporate level, investment decisions may be made at the business unit/plant level. The corporate office might set financial-performance goals for business units to ensure proper return on investment, but this doesn't guarantee corporate SHV will be maximized.
For example, in a power generation company with a mix of nuclear and fossil plants, using common systems and platforms for O&M across all plants might be the best way to maximize corporate SHV. But at the same time, managers of individual plant and business units might prefer to invest in alternate systems and projects aimed at revenue growth.
The APM approach, using the SVM, provides a standard framework to identify all projects' impacts on balance sheet, income statement and share price. It treats the corporate SHV as a function of relevant value drivers across all the business units. Corporate SHV then is maximized by analyzing the impact of the value drivers within internal and external constraints, such as maximum investment, external demand and regulatory requirements.
In today's competitive environment, the best-performing companies make informed decisions based on a dynamic, comprehensive view of their entire asset portfolio. Incorporating an APM approach can help a utility company gain visibility into the value drivers of SHV, visually link the projects and activities undertaken by the enterprise on SHV, and allocate resources based on SHV return. It will help resolve the disconnect between performance optimization at the asset level and SHV maximization at the portfolio level.