Deck:
Increasing risks call for a new generation of leaders.
Author Bio:
Jeff Hyler ( jhyler@spencerstuart.com) is a member of executive search firm Spencer Stuart's global energy practice in Chicago and specializes in the energy utility industry. Bob Shields ( rshields@spencerstuart.com) also specializes in the energy utility sector and manages the Chicago office of Spencer Stuart.
Increasing risks call for a new generation of leaders.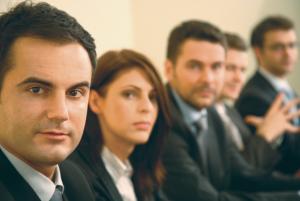 Years ago, the electric utility industry was a much simpler place to do business. The typical utility delivered reliable electricity to a fixed geographic area at a regulated price. Operational, regulatory and financial risk topped the utility CEO's agenda, and keeping regulators and shareholders happy—and the lights running—was a good blueprint for success.
The recent escalation of commodity price, environmental and political risks has changed everything. With energy needs rising, and no cohesive national policy to guide utilities in meeting the growing demand, utility CEOs face the unenviable task of strategizing for a market that will be shaped largely by the unpredictable future decisions of politicians.
Can new nuclear power plants get approved? Will wind generators get production tax credits? Will West Coast companies be allowed to re-permit their hydro plants? Will cap-and-trade legislation endanger the coal industry? And who will pay for the transmission of renewable energy? These critical questions still remain unanswered, but utility companies must forge a business strategy through the murk.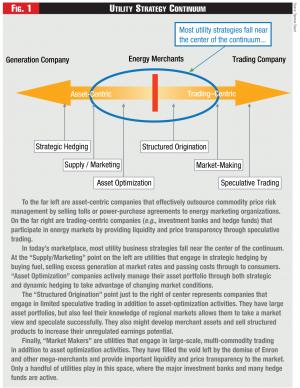 However, we do know a few things. Some form of climate change legislation is on the way. Commodity prices are likely to continue to rise. The infrastructure is aging and new transmission and generation must be built to meet demand. Consumer electricity costs could, according to some estimates, double in the near future. And the capital markets are in distress.
As the industry's senior leaders near retirement age, there's an urgent need for a new generation of utility CEOs to step in and lead their companies through this increasingly complex and uncertain time. In a landscape where uncertainty is the only certainty, the CEO's key role has been transformed into that of an enterprise risk manager. The role requires different skill sets than the ones that industry CEOs traditionally relied upon—but just how different will vary from company to company in response to specific circumstances and challenges.
Strategic Alignment
Unlike in the past, there is no prototypical utility and, therefore, no prototypical CEO.
The "ideal" CEO for each company is one whose skill set matches the company's current and long-term business strategy.
Companies can help to define their talent needs by looking at the utility marketplace as a continuum (see Figure 1) and identifying where their business strategy falls on the continuum.
Those companies that choose to operate on the left side of the continuum, where regulatory and operational risks are of most concern, can continue to recruit leaders who are particularly strong in regulatory affairs and utility operations. These companies may be content to stay in regulated markets because they're in regions where ongoing population expansion will allow them to continue growing earnings and meeting shareholder expectations.
With fewer housing starts, many utilities are