Loving the ROE Database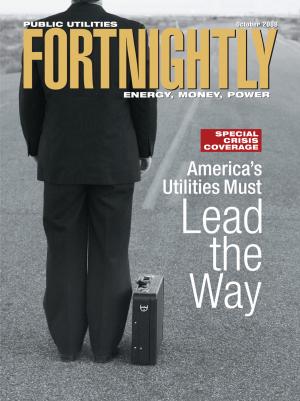 The information in your Online ROE Database (www.fortnightly. com) is very helpful and important for a state agency such as ours, which has very limited resources for the purchase of research information.
May we have permission to cite and create exhibits from your online database of gas and electric authorized returns on equity and associated data? I want to use it in my testimony for an impending rate case. I would be very grateful indeed.
It's nice to have some concrete data to cite in a realm that's generally composed more of economic postulations and theories.
Robert Skinner
Rate/Financial Analyst Colorado Department of Regulatory Agencies Public Utilities Commission
Editor's note: That's why we posted it! Permission to quote and use the information in our online database is granted to users who cite the source as follows: "Public Utilities Fortnightly ROE Survey Online Database, www.fortnightly.com."-MTB
Hating
I appreciated your recent article "Why I hated Wall-E" (Frontlines, August 2008). My wife and I saw the movie last week with three of our grandchildren, ages four, six and eight). They seemed to enjoy it because of the animation and the "cute" relationship between the main characters, Wall-E and Eva. All three of them kept repeating their names "Wallll-EEE!" and EEE-Vaaa!" the whole way home from the theater.
I asked all three of them today what they remembered about the movie. They said "Wall-E and Eva were best friends" and "Wal-E was good at picking up trash and making blocks out of it."
Michael, you made some excellent points about the "cynical metaphor for the U.S. utility industry." Perhaps that's why, like you, I was not in a cheerful mood when I walked out of the movie theater. You put into words what I must have been feeling, but not able to express to my wife or grandchildren.
I have been serving the utility industry for over 30 years. I hope the legacy I leave is one of trying honestly to help utilities and their customers use their resources wisely. The companies I now represent, Advanced Control Systems of Atlanta, and its parent, EFACEC of Portugal, have the same philosophy.
Thank you for helping me (and others) to better understand why we enjoy what we do every day.
Steve Powers
Sales Director, Strategic Accounts Advanced Control Systems, An EFACEC Company