Deck:
International reporting standards are coming for U.S. public companies.
Author Bio:
Scott Hartman is executive director with Ernst & Young Assurance and Advisory Business Services.
International reporting standards are coming for U.S. public companies.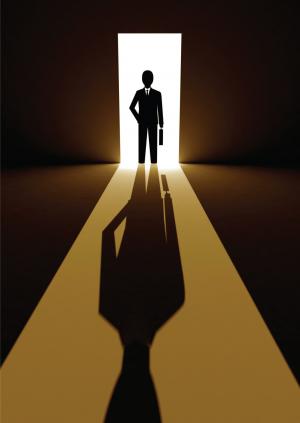 Adoption of IFRS (International Financial Reporting Standards) in the United States undoubtedly will mark a significant change for many U.S. companies. It will require a shift to a more principles-based approach, place far greater reliance on management (and auditor) judgment, and spur major changes in company processes and systems.
But this change should not be feared. The move to IFRS also presents a tremendous opportunity. Moving to an entirely new accounting structure ultimately might enable companies to streamline reporting processes and reduce compliance costs.
IFRS has fewer bright lines and less interpretive and application guidance than does U.S. GAAP (Generally Accepted Accounting Principles). Companies will need to consider carefully the economic substance of their transactions and then apply the principles embodied in IFRS to that substance. Arguably, doing so might enable a closer alignment with underlying business objectives.
Many financial professionals in the power and utility industries today are aware of IFRS, which presently is used or under consideration in every major financial market around the world. There is a growing recognition, both in the United States and internationally, that a single set of high-quality global accounting standards offers real benefits. IFRS seems increasingly likely to provide that single set of standards.
Going Global
The Securities and Exchange Commission (SEC) is aware of the growing global acceptance of IFRS and has taken comments from listed companies, audit firms, investment groups, rating agencies, the legal community and government agencies in an effort to create a comprehensive plan for a smooth transition to using IFRS in the United States. These discussions take into consideration issues like whether to allow U.S. filers the option of either adopting IFRS or setting an effective date for implementation by all U.S. registrants.
The SEC hosted a roundtable meeting in August 2008 that focused on the performance of IFRS during the market turmoil that already was churning earlier this year. While panelists shared a general consensus that IFRS performed quite well, they acknowledged that challenges exist in the application of both IFRS and U.S. GAAP in areas such as fair-value accounting. In addition, the roundtable focused on accounting for off-balance sheet arrangements and commodity pricing, both topics of particular interest for the power and utility industries. Panelists also expressed the view that IFRS could benefit from additional application guidance to reduce certain inconsistencies as presently applied.
In late August, the SEC approved for public comment its long-awaited "Roadmap" to the eventual use of IFRS by U.S. companies. The proposed Roadmap anticipates mandatory reporting under IFRS beginning in 2014, 2015 or 2016, depending on the size of the issuer, and provides for early adoption in 2009 by a small number of very large companies that meet certain criteria. The SEC later might decide to allow other companies to adopt IFRS early, before the mandatory date of conversion. The roadmap also identifies several milestones that the SEC will consider in making its decision in 2011 about