Deck:
The industry debates how far FERC should go.
Author Bio:
Howard Friedman is Senior Manager, Deloitte & Touche LLP. Email him at hfriedman@deloitte.com. Deloitte, is not, by means of this article, rendering accounting, business, financial, investment, legal, tax, or other professional advice or services.
The industry debates how far FERC should go.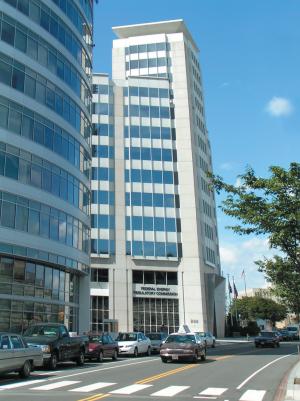 Since the Energy Policy Act was enacted in 2005, the domestic power and gas industry has experienced several years of Federal Energy Regulatory Commission (FERC) compliance enforcement history, including the related monetary impact for companies that experienced compliance issues. For example, FERC increased the number of investigations opened in 2008 to 48 from 35 in 2007. 1 Of those 48 investigations in 2008—some stemming from self-reports—17 were closed via settlement agreements that ended up costing some $52.5 million in sanctions. 2
Including the settlements entered into in 2007, which totaled approximately $41.7 million, total penalties levied and agreed to by companies are close to $100 million over the past two years. 3 These figures don't include the costs incurred by the entities under investigation such as labor, legal fees, opportunity costs, and required compliance program investments. Nor do they include the possible damage to reputation from the related negative impact on stock price, or the effects of management shifting focus from commercial operations and strategy to damage control. Although 15 investigations undertaken between 2007 and 2008 closed with FERC not finding sufficient evidence of wrong-doing and therefore not levying any sanctions, these entities still incurred the costs and uncertainties of preparing for, and responding to, the investigations. 4 Given the high stakes, some industry stakeholders have suggested that FERC could provide more comprehensive guidance on what it means to have an adequate compliance program and what constitutes that compliance. The Workshops on Regulatory Compliance held in November 2007 and July 2008 were good steps toward clarifying FERC's expectations and many stakeholders are encouraged by FERC's intentions to make the workshop an annual event. However, further guidance from FERC, perhaps via a model compliance program, would help companies develop plans for building out or strengthening their existing programs.
The debate over how far FERC should go in providing a model compliance program hasn't ebbed much over the past year. This debate comes in spite of the fact that FERC issued an enforcement policy statement in October 2008, which provided further guidance on the basic elements of a compliance program. Industry stakeholders and FERC regulators alike express mixed opinions as to whether this guidance is adequate in the face of substantial penalty risks faced by industry participants. The overarching question is whether FERC should prepare and present to the industry a model compliance program that companies should follow in mitigating the risks of non-compliance. Further, the industry is anxious to see what's in store for regulatory enforcement and program guidance resulting from the recent change in leadership at FERC. From FERC's point of view, the benefits of such a suggested model program could bring some risk to the regulatory agency if companies that implement a suggested type of program still are found to have issues; those companies then could