Regulate First, Innovate Second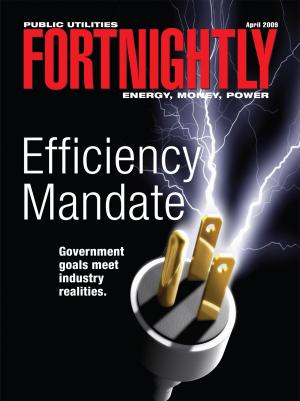 Commissioner Rick Morgan of the Public Service Commission for the District of Columbia based his article, " Rethinking 'Dumb' Rates " (March 2009) , on the faulty premise that there is a consensus, either in the regulatory community or electric industry, or both, trending toward the immediate adoption of smart meters and dynamic rates and, worse yet, that such change should be embraced now just 'cause it is today's pretty amazing new stuff [Editor's note: the writer refers to a telecom industry term, PANS, "pretty amazing new stuff," vs. POTS, "plain old telephone service."]
As People's Counsel for the District of Columbia and the advocate for the interests of utility consumers, the very interests Commissioner Morgan is statutorily mandated to balance, I say, "SLOW YOUR ROLL!"
Yes, change happens. And as the election of President Obama attests, change can be a good thing. But, when not predicated on the immediate needs or requirements of ratepayers, who must ultimately pay for such change, then change may not be such a good thing.
Timing is everything. I submit that at this time, such change would not be in D.C. consumers' interests, given the more pressing and immediate problems afflicting the District's electric system infrastructure—its corroded distribution and transmission wires and exploding manholes. And this is astonishing given that Pepco promised the commission, in return for allowing it to sell off its generation facilities, to keep a "laser-like focus" on its wires.
The change to AMI and dynamic rates, etc., is not mandated by law. Rather, District of Columbia law requires public utilities to provide safe, adequate and reliable service to consumers at rates that are just, reasonable and nondiscriminatory. As a sitting commissioner on the Public Service Commission, surely Commissioner Morgan knows his first responsibility is to address why there have been more than 2,700 sustained electric outages in 2008 (179 in January 2009). With multiple open dockets investigating Pepco's quality of service, rates and infrastructure, etc., his touting new rate designs and dazzling technologies, all the while ignoring the basics of requiring the local monopoly distributor of electricity to provide safe, adequate and reliable service, defies logic. It goes without explanation, fundamentals come first!
Over the past three years, the District has experienced more than 7,500 outages. In 2006, there were 2,638; in 2007, there were 2,180; and in 2008, there were 2,766. One notable outage in 2008 knocked out power not only to the White House, but to the Public Service Commission itself. The cause remains undetermined, and similar outages continue throughout D.C. In light of these disturbing numbers, the idea of placing shiny new meters and a new rate structure on deteriorating wires and infrastructure is akin to putting whipped cream on an onion.
While AMI and a new rate design are sexy and way more interesting than downed wires, outages, exploding manholes and aged infrastructure, AMI and new rate design will not fix the problems this city is experiencing! The Commission first needs to address the aging and broken electric infrastructure plaguing D.C. Second, the PSC