Deck:
N.J. BPU enacts new rules to insulate utilities from holding companies.
Author Bio:
Jeanne Fox is president of the New Jersey Board of Public Utilities. The author acknowledges N.J. BPU staff members John Garvey and Andrea Sarmentero-Garzon for contributions to this article.
The Public Utility Holding Company Act of 1935 (PUHCA 1935) is long gone, having been repealed in February 2006 by the Energy Policy Act of 2005 (EPAct). In its stead, the Public Utility Holding Company Act of 2005 (PUHCA 2005) was enacted, an officially-coined "books and records" statute with few tools afforded states in their efforts to regulate utility holding companies. Although PUHCA 2005 is a weak substitute for its elder namesake, PUHCA 1935 had its own limitations. In many ways, it was a relic of the days when the federal government had limited regulatory jurisdiction over areas such as financial disclosure and securities issuances, state governments had insufficient legal authority and resources to regulate complex utility holding companies, and information gatekeepers such as credit-rating agencies were less sophisticated participants in what is now their routine role of acting as early warning systems for state utility regulators.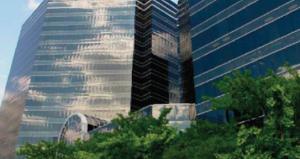 In general, utility holding companies oversight has improved greatly over the past 70-odd years, although today's financial crisis coupled with PUHCA 2005's limitations, illustrate the many chinks in the armor of state utility regulation. Whether PUHCA 2005 has been implemented effectively, for example, has been the subject of debate. In 2008, the U.S. General Accountability Office (GAO) issued a report on the Federal Energy Regulatory Commission's (FERC) implementation of the statute. The GAO concluded that "FERC has made few substantive changes to either its merger review process or its post-merger oversight since EPAct and, as a result, does not have a strong basis for ensuring that harmful cross-subsidization does not occur." Fortunately for state regulators, PUHCA 2005 clearly contemplated a state role in the oversight of utility holding companies by including a number of "savings clauses" that expressly reject preemption of state authority.
Today's financial crisis also has shed a glaring light on the dysfunctions associated with our financial regulatory system—which state utility regulators rely on to monitor utility holding company finances. The crisis has exposed a coziness between financial regulators and the companies they regulate, and brought attention to the potential conflicts of interest between credit-rating firms and the companies they rate. These information gatekeepers have been crucial partners with state utility regulators in the oversight of utility holding companies. Their fallibility, on top of PUHCA 2005's weaknesses, may leave states potentially vulnerable to some of the abuses that PUHCA 1935 was intended to eliminate.
Fortunately, the utility industry hasn't been a central player in today's financial crisis. But we shouldn't forget the Enron and WorldCom corporate scandals that occurred only a few short years ago. At that time, the New Jersey Board of Public Utilities (NJBPU) also faced the risk of one of its regulated utilities filing for bankruptcy. Failed diversification efforts and mismanagement at the utility holding company had resulted in below investment-grade credit ratings for both the parent and utility. The NJBPU quickly had to shepherd the utility through a merger process with a stronger company to avoid a messy bankruptcy proceeding. The NJBPU's experience with, and the expertise gained from, that crisis shaped our thinking as we drafted our recently enacted PUHCA rules.
New Jersey PUHCA Rules
While referring to PUHCA in the colloquially named rules is somewhat misleading since the rules apply equally to both traditionally "registered" and "exempt" utility holding companies under PUHCA 1935, and because various proscriptions in the new rules never were addressed by PUHCA 1935, the use of the word PUHCA connotes their fundamental purpose: Ensuring no harm from a regulated utility's membership in a utility holding company. PUHCA 1935 was enacted primarily to prevent utility holding companies from using a regulated utility as a cash cow in order to fund other, riskier subsidiaries in the holding company family. Our rules further the NJBPU's primary purpose to prevent such activities and ensure that New Jersey utilities provide the most reliable service possible.
New Jersey's PUHCA rules have been carefully crafted with structural and operational requirements, self-executing mechanisms, and other regulatory techniques that could benefit any state utility commission with limited staff resources. Independence requirements for utility board members, for example, empower the utility to look after its own interests vis á vis its utility holding company without regulatory staff intervention. The use of attestations by senior management likewise motivates them to be very diligent in ensuring compliance, a technique that was widely used in the Sarbanes-Oxley Act to great effect. The diversification limitation uses annual attestations by the chief executive officer of both the utility holding company and utility that the utility holding company's investments in nonutility businesses don't contravene the 25-percent numerical cap. These self-compliance provisions are backed by strict enforcement tools, such as regular audits and the potential for criminal prosecution, in order to ensure the NJBPU of their accuracy.
Structural Regulations
New Jersey's PUHCA rules include a number of structural requirements, the most significant being qualification requirements for membership on a utility board of directors and line-of-business restrictions. The board qualification requirements, effective in April 2009, codify longstanding NJBPU policy, which historically was used on a company-by-company basis. The new rules require at least 40 percent of a utility's board of directors be independent and have significant ties to New Jersey. This requirement helps to ensure the utility has an appropriate degree of autonomy and a New Jersey perspective vis á vis the utility holding company. To ensure a smooth transition, a grandfather provision allows existing directors to finish out their terms before the qualifications requirements are triggered. Once a director is reappointed or a term is extended, the director is no longer grandfathered and, therefore, the board must be recalibrated to ensure compliance with numerical requirements.
Line-of-business restrictions also have been used in the past by the NJBPU for certain companies, but the new rules apply universally to all New Jersey electric and gas utilities. The rules, which went into effect in 2006, prevent a holding company that owns a New Jersey gas or electric utility from investing more than 25 percent of the combined assets of its utility and utility-related subsidiaries into businesses unrelated to the utility industry. For example, if a utility holding company has $100 million of assets in utility and utility-related businesses, the company could invest only up to $25 million in nonutility businesses such as insurance companies, oil refineries, or any other type of business. These rules reflect growing evidence that investments by utility holding companies outside the utility sector usually are unsuccessful. Recognizing that utilities have expertise in many energy-related fields, the rules exempt investments in areas such as energy management, energy conservation, and greenhouse-gas services.
Operational Regulations
New Jersey's PUHCA rules also include a number of operational requirements that address the day-to-day interactions between the utility and utility holding company. The operational rules, which went into effect in April 2009, aim at establishing a regular flow of communication between the NJBPU and utility holding companies that would allow the NJBPU to adequately monitor potential abuses and take preventive measures, if necessary. These rules include preserving the NJBPU's access to books and records, establishing ring-fencing protections to protect ratepayers from utility capital impairment, dividend restrictions, and ensuring the NJBPU retains appropriate supervision over service agreements between a utility and its holding company. Coupled with the structural requirements, the operational rules help ensure that New Jersey's utilities are safely insulated from their utility holding companies. Such rules go a long way in replacing the protections in PUHCA 1935, but with a 21st-century perspective.