Deck:
N.J. BPU enacts new rules to insulate utilities from holding companies.
Author Bio:
Jeanne Fox is president of the New Jersey Board of Public Utilities. The author acknowledges N.J. BPU staff members John Garvey and Andrea Sarmentero-Garzon for contributions to this article.
N.J. BPU enacts new rules to insulate utilities from holding companies.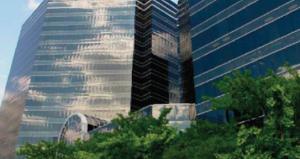 The Public Utility Holding Company Act of 1935 (PUHCA 1935) is long gone, having been repealed in February 2006 by the Energy Policy Act of 2005 (EPAct) . In its stead, the Public Utility Holding Company Act of 2005 (PUHCA 2005) was enacted, an officially-coined "books and records" statute with few tools afforded states in their efforts to regulate utility holding companies. Although PUHCA 2005 is a weak substitute for its elder namesake, PUHCA 1935 had its own limitations. In many ways, it was a relic of the days when the federal government had limited regulatory jurisdiction over areas such as financial disclosure and securities issuances, state governments had insufficient legal authority and resources to regulate complex utility holding companies, and information gatekeepers such as credit-rating agencies were less sophisticated participants in what is now their routine role of acting as early warning systems for state utility regulators.
In general, utility holding companies oversight has improved greatly over the past 70-odd years, although today's financial crisis coupled with PUHCA 2005's limitations, illustrate the many chinks in the armor of state utility regulation. Whether PUHCA 2005 has been implemented effectively, for example, has been the subject of debate. In 2008, the U.S. General Accountability Office (GAO) issued a report on the Federal Energy Regulatory Commission's (FERC) implementation of the statute. The GAO concluded that "FERC has made few substantive changes to either its merger review process or its post-merger oversight since EPAct and, as a result, does not have a strong basis for ensuring that harmful cross-subsidization does not occur." Fortunately for state regulators, PUHCA 2005 clearly contemplated a state role in the oversight of utility holding companies by including a number of "savings clauses" that expressly reject preemption of state authority.
Today's financial crisis also has shed a glaring light on the dysfunctions associated with our financial regulatory system—which state utility regulators rely on to monitor utility holding company finances. The crisis has exposed a coziness between financial regulators and the companies they regulate, and brought attention to the potential conflicts of interest between credit-rating firms and the companies they rate. These information gatekeepers have been crucial partners with state utility regulators in the oversight of utility holding companies. Their fallibility, on top of PUHCA 2005's weaknesses, may leave states potentially vulnerable to some of the abuses that PUHCA 1935 was intended to eliminate.
Fortunately, the utility industry hasn't been a central player in today's financial crisis. But we shouldn't forget the Enron and WorldCom corporate scandals that occurred only a few short years ago. At that time, the New Jersey Board of Public Utilities (NJBPU) also faced the risk of one of its regulated utilities filing for bankruptcy. Failed diversification efforts and mismanagement at the utility holding company had resulted in below investment-grade credit ratings for both the