Deck:
Understanding the smart energy consumer in a down economy.
Author Bio:
Michael Valocchi (mvalocchi@us.ibm.com) is global energy and utility industry leader for IBM Global Business Services. John Juliano ( juliano@us.ibm.com) is global lead for energy and utilities with the IBM Institute for Business Value. Allan Schurr (aschurr@us.ibm.com) is responsible for IBM solution development in the energy and environment arena.
Understanding the smart energy consumer in a down economy.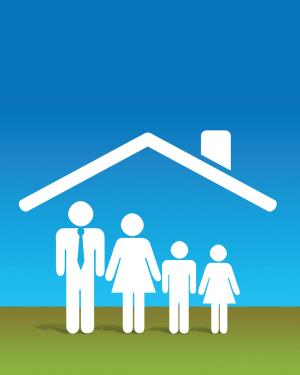 Persistent climate-change concerns, volatile energy prices and a growing awareness of technological advancement in energy are leading consumers across the globe to reconsider their roles in the electric-power value chain. Influenced by their experiences in other industries, they are willing to assume new roles and become more involved with providers and technology. At the same time, substantial increases in investments in utility infrastructure are likely being driven by global demands for climate-change mitigation, the need to support aging networks and the use of government stimulus plans for strengthening weakened economies. For energy and utility companies, this presents a historic opportunity to encourage new, mutually beneficial behaviors and create business models to meet new consumer demands.
IBM's 2007 report, Plugging in the consumer: Utility business models for the future , explored the radically changing relationship between consumers and energy providers. Even during the global economic downturn, progress has continued along the two dimensions shaping these changes: technology advancement and consumers' desires for more control.
To continue research about consumer expectations of energy providers, a second survey was launched in the fall of 2008. The 2008 Global Utility Consumer Survey found that the major influences on consumers' decisions about taking control of their energy experience haven't changed much: Respondents still believe energy prices are more likely to rise than fall, and a strong majority value environmental considerations in their choices of products and services—although economic pressures have made them less likely to pay premium prices to meet their goals.
These combined survey findings strongly suggest the historical view of customers as like-minded isn't sustainable, and it's already outdated in most places. As a result, successful utilities will plan now to understand and encourage new consumer behaviors that will be important in the future industry environment; invest in customer analytics and segmentation to assess the current consumer base and lay the foundation for continual reevaluation; and initiate a program to analyze enhanced and new customer interactions that will take place over a more dynamic and data-rich network.
Generation, network and metering technologies available today provide tremendous opportunities to improve capabilities and convenience for residential and small business customers. Realizing this potential, however, requires shifting emphasis from utility-controlled decision factors to consumer-driven ones.
Four Industry Models
To understand and encourage beneficial new consumer behaviors, energy providers increasingly recognize that technology evolution and increasing consumer control are pointing to the emergence of four industry models (see Figure 1) . As described in the 2007 report, those models are:
• Passive Persistence : Traditional utility market structures still dominate and consumers either accept or prefer the historical supplier-user relationship;
• Operations Transformation : Some combination of grid and network technology evolves to